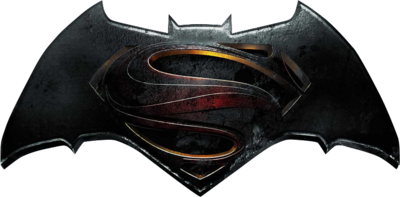 Review: BATMAN v SUPERMAN: DAWN OF JUSTICE
Author: Paul Wares (Follow @PAULJWARES)
Date: March 26, 2016

SYNOPSIS: Fearing the actions of a god-like Super Hero left unchecked, Gotham Cityís own formidable, forceful vigilante takes on Metropolisís most revered, modern-day savior, while the world wrestles with what sort of hero it really needs. And with Batman and Superman at war with one another, a new threat quickly arises, putting mankind in greater danger than itís ever known before. (&copy Warner Bros. Pictures)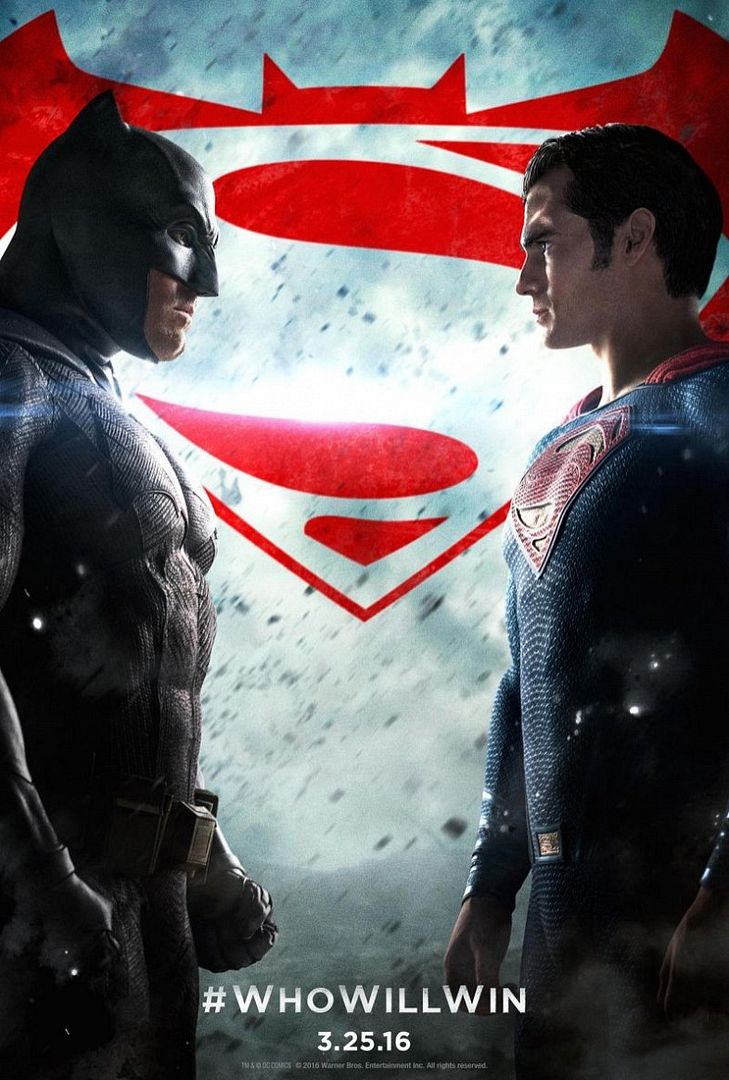 Back in 2013, I sat in a cinema watching Zack Snyderís MAN OF STEEL Itís an imperfect film, but itís also very underrated and underappreciated. I think itís a wonderful movie, which gets better with each subsequent viewing. As I watched it for the first time though, I remember thinking that this version of Superman would be the perfect foil if Warner Bros. ever got around to finally producing a long mooted ďBatman vs. SupermanĒ movie. It appears that someone else thought the same, as today I no longer had to imagine that confrontation, but see it play out in front of my very eyes.
Itís been a while since I was so compelled to write a review of a movie, but in this case I simply cannot contain myself; especially in light of what would seem a great number of negative reviews that are circulating. This, Iím very happy to say, is a positive one. That is not to say the movie is getting off the hook by any means, but it is still a great movie and for this reviewer possibly the greatest depiction of Batman to so far grace the silver screen and letís face it, since this is a Batman site, thatís what you really want to know, isnít it? My review may contain mild spoilers, so if youíre sensitive to them, proceed at your own risk.
BATMAN v SUPERMAN: DAWN OF JUSTICE begins with the most beautiful and harrowing depiction of the Wayne murders that has been committed to film and let me know immediately that Snyder completely gets and is a fan of the source material, but possibly Batman more than Superman and that is a bit of a problem as this is without question a Superman movie. A definite sequel and unfortunately itís a weaker movie because of it. This is actually quite sad as Superman really doesnít have as many moments to shine as he should have, especially as Cavill is more than capable of giving the dynamite performance that the character deserves. That is until the end of the 2nd and the final act, but that really would be going into spoiler territory.
The arrival of Superman and the consequence of his presence on earth after the events of MAN OF STEEL are top of the agenda, which actually makes Snyderís first foray with Superman even stronger, however itís done with deep sincerity and is often very poe faced, not something I generally associate with the character. This is fine, but there is zero relief from the dourness, no comic touches, no levity and that is very much the weakest aspect of this movie. For a character that is supposed to represent hope, there is very little surrounding him. Superman is supposed to be somewhat whimsical and charming and sadly Cavill is never really given a chance to show that side of the character, despite being more than able.
Iím not going to go into a huge amount of depth as far as story goes. I donít want to completely dissect it and give away too much, spoilers and all. There are a great many themes and subtexts present including manís relationship to God and religion. The first act is absolutely crammed with these aspects, so much so that it tends to feel a little bloated and overstuffed and because of this, itís certainly this part of the film that suffers the most. The next two acts are far more traditional superhero faire and this is where the movie excels and is much more comfortable with itself. The unfortunate consequence of this though is that it makes the film a little uneven and disjointed and I donít know whether itís because a good chunk of the movie has been cut to get its rating or itís runtime, but it sometimes feels like a collection of really good individual scenes rather than a fully flowing movie moving organically from one big moment to the next.
Character development is another area in which the movie suffers. The characters that come out on top here are definitely Lex and Bruce Wayne, followed by Lois Lane, Superman and then the criminally underdeveloped Wonder Woman. However, with that final character it can be forgiven, when sheís on screen, Gal Gadot shines, she just doesnít have much to work with, but if she had been given more it would have robbed the character of the mystery that made her so memorable, so thatís a tricky one.
The character that definitely comes out the best is Batman/Bruce Wayne. Affleck is absolutely superb as The Dark Knight and make no mistake, this is a dark knight. This is Frank Millerís Batman in all his full brutal glory. If you like the heroic Batman of the Denny OíNeil era, then this Batman is not for you. Thankfully for this fan, this is my Batman come to life for the very first time. He is a broken man, if he ever had any hope in his heart, then it left him a very long time ago, but again this highlights one of the most frustrating parts of this movie. Thereís not enough.
What do I mean? Well, thereís not enough. Not enough Batman, not enough Wonder Woman, not enough Superman. When the good stuff is on screen, itís so good itís breathtaking, but thereís not enough of it and thatís not to say that that the rest of the time itís bad. Itís the very definition of leaving the audience wanting more, the good stuff really makes you greedy for it, which is a bizarre paradox for a movie that thereís not enough to satisfy when it has a long runtime.
Interestingly the inclusion of The Flash, Cyborg and Aquaman cameos were very organic to the flow of the story and while itís obvious that this movie is intended to set up a shared universe, it never once felt like it was just a great big advertisement for the Justice League.
In conclusion, BATMAN v SUPERMAN: DAWN OF JUSTICE is an enormously entertaining movie. Itís an action packed ride with a heart that delivers as much spectacle as it does emotional punch. I can say that after my second viewing today, it definitely gets better the more itís watched. I have a feeling this movie will grow on a great number of people that maybe left the theatre feeling a little numb after the first. So if that was you, I urge you to give it another try. Itís also safe to say that it has left me salivating at the prospect of the solo Wonder Woman movie, JUSTICE LEAGUE, PART 1 and most of all, a solo Affleck Batman movie.
So for me, this film is a solid B. Never bad, with touches of brilliance and the promise of greatness to come. When itís good, itís really, really good; and Iím certain the uncut version coming to Blu-ray will be even better. - Paul Wares
BATMAN v SUPERMAN: DAWN OF JUSTICE hits theaters on MARCH 25, 2016! CLICK HERE for all of BOF's BvS coverage!
Fearing the actions of a god-like Super Hero left unchecked, Gotham Cityís own formidable, forceful vigilante takes on Metropolisís most revered, modern-day savior, while the world wrestles with what sort of hero it really needs. And with Batman and Superman at war with one another, a new threat quickly arises, putting mankind in greater danger than itís ever known before. Directed by Zack Snyder, the film stars Ben Affleck, Henry Cavill, Amy Adams, Jesse Eisenberg, Diane Lane, Laurence Fishburne, Jeremy Irons, Holly Hunter and Gal Gadot. Snyder directed from a screenplay written by Chris Terrio and David S. Goyer, based on characters from DC Comics, including Batman, created by Bob Kane, and Superman, created by Jerry Siegel and Joe Shuster. The film is produced by Charles Roven and Deborah Snyder, with Wesley Coller, Geoff Johns and David S. Goyer serving as executive producers. Warner Bros. Pictures presents, an Atlas Entertainment/Cruel and Unusual production, a Zack Snyder film, ďBatman v Superman: Dawn of Justice.Ē The film opens nationwide in 3D and 2D and in select IMAX theaters on March 25, 2016, and will be distributed worldwide by Warner Bros. Pictures, a Warner Bros. Entertainment Company.

comments powered by