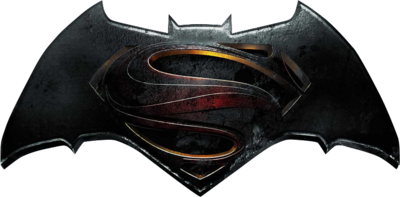 Review: BATMAN v SUPERMAN: DAWN OF JUSTICE
Author: JoAnne Hyde
Date: March 24, 2016

SYNOPSIS: Fearing the actions of a god-like Super Hero left unchecked, Gotham City's own formidable, forceful vigilante takes on Metropolis's most revered, modern-day savior, while the world wrestles with what sort of hero it really needs. And with Batman and Superman at war with one another, a new threat quickly arises, putting mankind in greater danger than it's ever known before. (&copy Warner Bros. Pictures)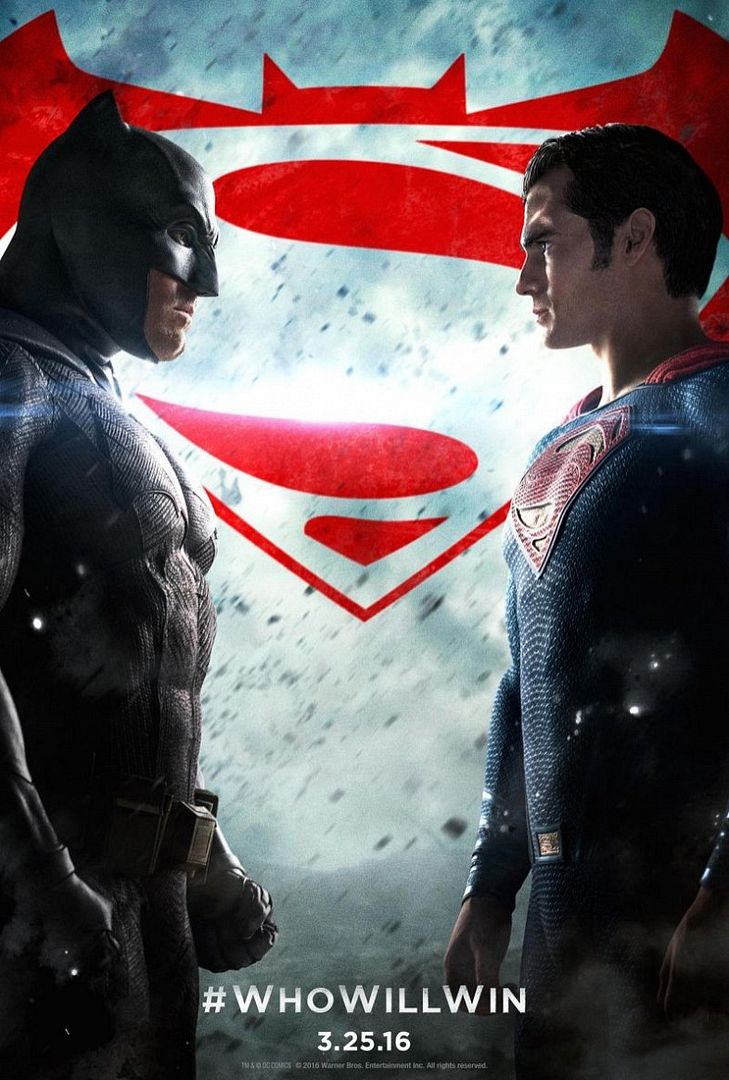 Holy mayhem, Batman!
How much violence is too much? Possibly the amount in Zack Snyder's Batman v Superman: Dawn of Justice. It certainly pushes the limits of its PG-13 rating. These two iconic characters, Batman and Superman, are heavily marketed toward children, but this film is not, I repeat, not kid-friendly. Due to its rating, there's not much blood, but the violence is over the top. Here's my problem with that: you can only watch super heroes bash each other, pound endlessly on monster-type villains, and buildings disintegrate before it becomes tedious. The civilian body count is also high.
Man of Steel, the story finds Batman and Superman at odds. Batman thinks Superman's powers could lead to the destruction of the world, and Superman thinks that Batman has become a dangerous vigilante. As they stew in their angst concerning each other, Lex Luthor stirs the pot. Jesse Eisenberg gives a remarkable performance as the deceptively boyish-looking psychotic megalo-maniac. Why does he want to bring down the heroes? Because he can! Since when do psychotic megalo-maniacs need any other reason? He's eventually responsible for bringing on the great big, monster-villain Doomsday.
That's all you need to know about the plot. It's unpredictable due to some amazing plot twists, but it's much more effective if you don't know what they are. Once the film opens, all that will probably leak, but you didn't hear it from me!
Now for what every fan wants to know: how does Ben Affleck do as Bruce Wayne/Batman? The answer is a qualified fine. He is appropriately beefed-up for the role, and of course, there's The Suit. Affleck's Batman is a conflicted mess emotionally. Not a nice guy, he's dour, cynical, and in need of a good shave. He also looks surprisingly old. He remains eternally bitter and immersed in grief for his dead parents. Thank heavens for Jeremy Irons as Alfred. He brings some much-needed comical snark and does so while under-playing his role beautifully.
Henry Cavill reprises his role as Clark Kent/Superman, looking so buff that you wonder if he's going to pop out of that tight outfit. Cavill is kind of a one-dimensional actor, but he's not really required to do more than that in this role. His character's weakness, besides kryptonite of course, is his love for Lois (Amy Adams) and his struggle to keep her alive. She doesn't make it easy, continually letting her job as a reporter put her in harm's way. So Superman sometimes has to let his other "duties" slide while he rescues her. They have a couple of Bella/Edward moments that seem more appropriate for Twilight than for this film.
Amy Adams does an adequate job as the spunky Lois, but her character seems weary with all of it at times. Like all the other women in the film, her role is secondary to the male characters. Other actresses do well with the little screen time they're given, i.e., Diane Lane (Martha Kent) and Holly Hunter (Senator Finch). Perhaps the most amazingly under-used character is Wonder Woman (Gal Gadot). She shows up in a few scenes, with tight dresses and plunging necklines, to intrigue Bruce Wayne but then disappears until the very end when she finally gets her turn as a super hero in the battle against Doomsday.
Batman v Superman could have been a much better film than it is if Zack Snyder could resist his inclination to use slo-mo art shots that do little but distract. How many times do we need to see the Waynes's death with spent cartridges and broken pearls bouncing on the ever-dark, ever-damp sidewalk? Limiting, or even eliminating these scenes, would have tightened the narrative, as would limiting (eliminating) the opinions of "regular" people being interviewed about the two super heroes. The film is long, at almost 2 ½ hours, which stretches out some elements excessively, and causes confusion in the story line.
So all in all, is the film worth seeing? I say yes, especially if you're a fan of the genre. The rumbles in the press section of the audience were largely lukewarm tending toward negative, but the rest of the audience responded positively and applauded enthusiastically at the end. I always base my reviews, in part, on the audiences' reaction because, after all, it's the audience that determines the ultimate success of any film. - JoAnne Hyde
GRADE: C
BATMAN v SUPERMAN: DAWN OF JUSTICE hits theaters on MARCH 25, 2016! CLICK HERE for all of BOF's BvS coverage!
Fearing the actions of a god-like Super Hero left unchecked, Gotham City's own formidable, forceful vigilante takes on Metropolis's most revered, modern-day savior, while the world wrestles with what sort of hero it really needs. And with Batman and Superman at war with one another, a new threat quickly arises, putting mankind in greater danger than it's ever known before. Directed by Zack Snyder, the film stars Ben Affleck, Henry Cavill, Amy Adams, Jesse Eisenberg, Diane Lane, Laurence Fishburne, Jeremy Irons, Holly Hunter and Gal Gadot. Snyder directed from a screenplay written by Chris Terrio and David S. Goyer, based on characters from DC Comics, including Batman, created by Bob Kane, and Superman, created by Jerry Siegel and Joe Shuster. The film is produced by Charles Roven and Deborah Snyder, with Wesley Coller, Geoff Johns and David S. Goyer serving as executive producers. Warner Bros. Pictures presents, an Atlas Entertainment/Cruel and Unusual production, a Zack Snyder film, "Batman v Superman: Dawn of Justice." The film opens nationwide in 3D and 2D and in select IMAX theaters on March 25, 2016, and will be distributed worldwide by Warner Bros. Pictures, a Warner Bros. Entertainment Company.

comments powered by