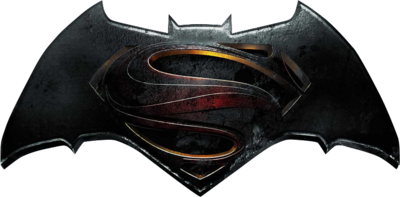 BATMAN v SUPERMAN ULTIMATE CUT Review
Author: Bill "Jett" Ramey (Follow @BATMANONFILM)
Date: July 13, 2016

EDITOR'S NOTE: CLICK HERE for Part 1 of this review. - "Jett"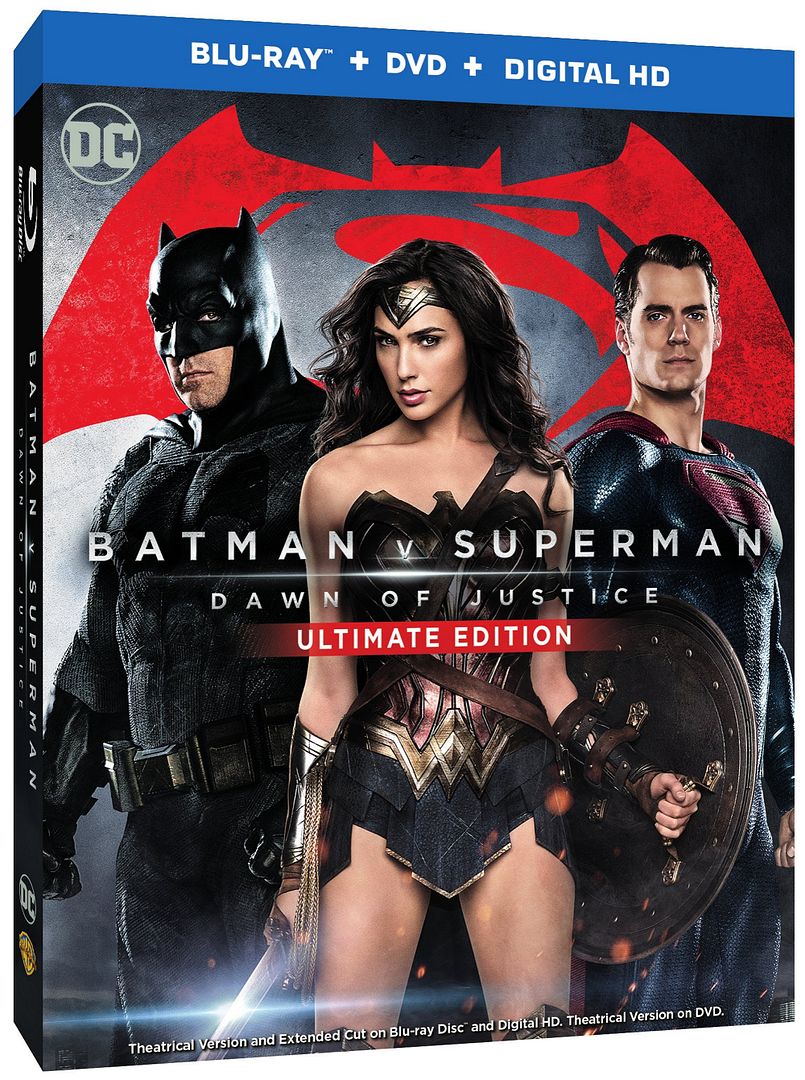 If you like commentary tracks, you're out of luck as there isn't one. I don't know if Mr. Snyder would be thrown into a no-win situation by 1) Stubbornly defending his most controversial decisions, or 2) Disingenuously apologizing for his most controversial decisions. Those two points are probably moot as I'm sure all of filming for these extras too place before BvS's theatrical release. Personally, I'm not a big fan of commentary tracks in the first place, so I missed nothing. But if you do enjoy listening to them (and many folks do) and such a thing is one of your favorite "extras," the lack of one is probably disappointing news.
The featurettes are all quite good. Sure, there mostly promo/fluff pieces, but that doesn't mean that they are enlightening or interesting. I particularly liked the one focusing on Wonder Woman titled, "The Warrior The Myth, The Wonder." Of course, as a die-hard Batman fan, all of the stuff about that character was fun to watch. One more note, both Jason Momoa and Ezra Miller come off really excited to be playing Aquaman and The Flash respectively. Good to see that!
Overall, I don't think anyone is going to buy this set just for the extras – unless of course they're just huge fans of bonus features. The appeal here is the "new" version of the film that includes the 30 minutes of extra footage. If you are a fan of BvS, then I definitely recommend you adding this set to your collection. You'll be able to enjoy both cuts of BvS and the extras for years to come. However, if you didn't like this movie or were only "meh" on it, then this "Ultimate Edition" set isn't for you. However, I do suggest that you at least give the extended cut at least one viewing; either via On Demand or as a rental. I don't know if it'll change your mind about BvS, but I think you'll find comparing it to the theatrical cut interesting.
Here's a list of all the featurettes:
* Uniting The World's Finest
* Gods and Men: A Meeting of Giants
* The Warrior, The Myth, The Wonder
* Accelerating Design: The New Batmobile
* Analyzing A New Legacy Of Design: Superman
* Analyzing A New Legacy Of Design: Batman
* Analyzing A New Legacy Of Design: The Batcave
* The Might And The Power Of A Punch
* The Empire Of Luthor
* Save The Bats
FYI: The theatrical cut and the extended cut or on two different discs, DVD and Blu-ray respectively. The bonus features are on the Blu-ray only. Also, the Blu-ray includes the trailer for THE KILLING JOKE animated film, and the DVD has the trailer for SUICIDE SQUAD. - Bill "Jett" Ramey
A life-long Batman fan, Bill "Jett" Ramey
is the founder of BATMAN-ON-FILM.COM.
He likes Elvis, Rock-N-Roll,
The University of Texas, cold beer,
Dallas Cowboys Football, and of course...
THE BATMAN!
He resides in the GREAT state of TEXAS with his lovely wife, his youngest child, and one and a half Boston Terriers.
BATMAN v SUPERMAN: DAWN OF JUSTICE ULTIMATE EDITION will be availabe on Blu-ray on JULY 19, 2016 and is available digitally now! CLICK HERE for all of BOF's BvS coverage!

comments powered by