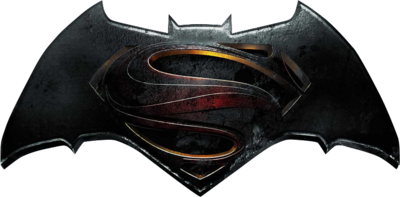 BATMAN v SUPERMAN ULTIMATE CUT Review
Author: Bill "Jett" Ramey (Follow @BATMANONFILM)
Date: July 1, 2016

SYNOPSIS: Fearing the actions of a god-like Super Hero left unchecked, Gotham City's own formidable, forceful vigilante takes on Metropolis's most revered, modern-day savior, while the world wrestles with what sort of hero it really needs. And with Batman and Superman at war with one another, a new threat quickly arises, putting mankind in greater danger than it's ever known before. (&copy Warner Bros. Pictures)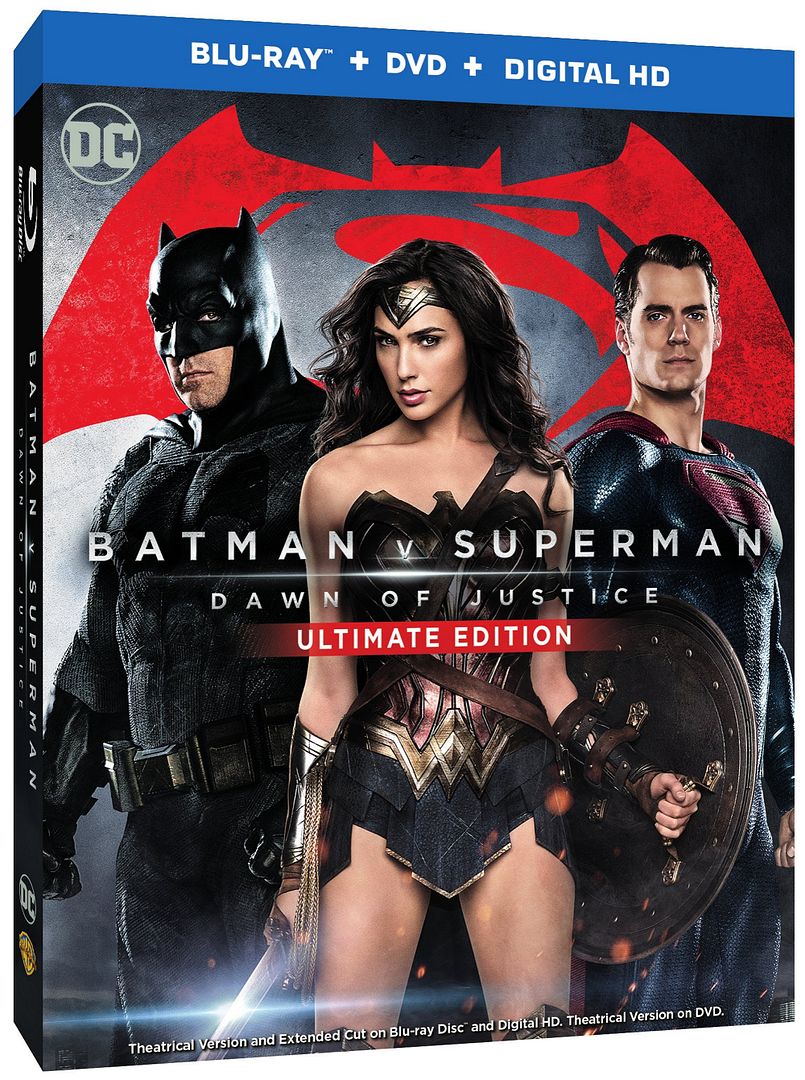 Even though I was traveling from my home in Texas to my second home in Minnesota, I still managed to watch the "Ultimate Cut" of BATMAN v SUPERMAN: DAWN OF JUSTICE while killing time (and a few beers) in my Des Moines, Iowa hotel room.
Before I get going here, let me say that I am getting a copy of it from Warner Home Video in which I will review all of the bonus features. Also, you can read my review of the original theatrical cut HERE and listen to my BvS press junket podcast HERE. Now, here we go…
I'll cut to the chase: The (almost) 30 minutes of additional scenes added to the film do not make the film better. On the other hand, they don't make it any worse either.
I'll concede that a few of these additional scenes should have been left in the theatrical cut of the film. For example, we learn that Lois discovers that Wallace Keefe's bomb had been (unknowingly) planted on him by Lex Luthor and was encased in lead. Thus, Superman doesn't see it (Superman can't see through lead, remember?) and can't thwart the U.S. Capitol bombing.
Another example of something that should've been left in the film does help explain Superman's disdain for The Batman. We see Clark meeting with the girlfriend and baby of Santos, the human trafficker that Batman branded. "A man like that," she tells Clark, "words won't stop him. Know what stops him? A fist!" Apparently, Clark has had enough of Batman's brutality, and plans to do something about it as Superman (instead of writing a negative DAILY PLANET exposé on The Dark Knight). Additionally, we discover that it is actually Lex making Batman look more violent in the eyes of Superman, thus manipulating the situation to get the two superheroes to fight. (This was a plotline that I disliked immensely. I can buy a young naïve Superman getting played by Lex, but Batman? Hell no!)
One last addition to the film that should've stayed in the theatrical release of BvS is an additional exchange between Batman and Lex Luthor in jail. Now, this really doesn't add anything of substance or plot-wise to the film, but it's kinda cool. Batman tells Lex – who has been declared insane and unfit to stand trial (Wow, that was quick! Doesn't that usually take months to determine?) – that he's arranged to have him sent to Arkham Asylum in Gotham where some of Batman's "old friends" will be waiting for him.
The other stuff – including more info about the whole Africa/Superman situation – really does nothing to enhance or improve BvS. In fact, lots of it was downright boring. I'm not going to get into that stuff here as I'll speak specifically about those things with the guys (Rick, Justin and Ryan) on the next BOF PODCAST, so stay tuned for that.
Oh yeah, what makes it "R?" Nothing that adds anything of substance to the film. Basically, the UC cut gets bumped from PG-13 to R due to a bit more violence/blood, an F-bomb, and Bruce Wayne's naked butt.
Here's the bottom line folks: The BATMAN v SUPERMAN: DAWN OF JUSTICE ULTIMATE CUT isn't going to change most people's minds about this movie. It's still a dark, somber, violent film that's frankly not fun to watch. If you loved BvS, you're going to continue to sing its praises. If you didn't dig it, the 30 minutes of new footage won't sway you either. In fact, this version of the film begs even more questions about BvS, LIKE…
If this cut is deemed "better," why in the hell wasn't it released in theaters in the first place?! If the answer is because it three hours is too long (which probably is), then why write such a convoluted script that would translate into a 3 to 4 hour movie to tell the full story?! *sigh*
As far me – and I actually think I'm in the majority when it comes to BvS – I'm still "meh" on it. There's some of this film that I love and there are parts of it that I despise. Overall, it remains "just OK," a C/C– in my book. The things I loved – Ben Affleck's Batman (sans the killing) and Gal Gadot's Wonder Woman – I still dig. The things I hated – morose Superman, Doomsday, the film being way overstuffed, nonsensical plotlines – well, still remain and still suck.
On a positive note – I gotta pump some sunshine, you know – I can't wait for SUICIDE SQUAD and Ben Affleck's solo Batman film! - Bill "Jett" Ramey
A life-long Batman fan, Bill "Jett" Ramey
is the founder of BATMAN-ON-FILM.COM.
He likes Elvis, Rock-N-Roll,
The University of Texas, cold beer,
Dallas Cowboys Football, and of course...
THE BATMAN!
He resides in the GREAT state of TEXAS with his lovely wife, his youngest child, and one and a half Boston Terriers.
BATMAN v SUPERMAN: DAWN OF JUSTICE ULTIMATE EDITION will be availabe on Blu-ray on JULY 19, 2016 and is available digitally now! CLICK HERE for all of BOF's BvS coverage!
Fearing the actions of a god-like Super Hero left unchecked, Gotham City's own formidable, forceful vigilante takes on Metropolis's most revered, modern-day savior, while the world wrestles with what sort of hero it really needs. And with Batman and Superman at war with one another, a new threat quickly arises, putting mankind in greater danger than it's ever known before. Directed by Zack Snyder, the film stars Ben Affleck, Henry Cavill, Amy Adams, Jesse Eisenberg, Diane Lane, Laurence Fishburne, Jeremy Irons, Holly Hunter and Gal Gadot. Snyder directed from a screenplay written by Chris Terrio and David S. Goyer, based on characters from DC Comics, including Batman, created by Bob Kane, and Superman, created by Jerry Siegel and Joe Shuster. The film is produced by Charles Roven and Deborah Snyder, with Wesley Coller, Geoff Johns and David S. Goyer serving as executive producers. Warner Bros. Pictures presents, an Atlas Entertainment/Cruel and Unusual production, a Zack Snyder film, "Batman v Superman: Dawn of Justice." The film opens nationwide in 3D and 2D and in select IMAX theaters on March 25, 2016, and will be distributed worldwide by Warner Bros. Pictures, a Warner Bros. Entertainment Company.

comments powered by