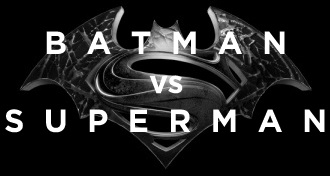 1st Pic of Batfleck: Jett's Take
Posted by: Bill "Jett" Ramey (Follow @BATMANONFILM)
May 13, 2014

The answer to this…
…is YES! (Hey, I was feeling rather psychic when I work up this morning! *wink*) ANYWAY…
Not only did director Zack Snyder reveal The Batmobile (well, at least more of it), he also revealed Ben Affleck sporting his full Batman regalia! Here it is again below…
I know everyone is wondering what 'ol Jett thinks of the latest Batsuit on film, right? So here goes, scattershooting style…
* It is TOTALLY the most "comic booky" of the live action Batman suits to date – excluding the 40s serials and the '66 film. If you were looking for something that is "more like the comic books," I figure you have to be happy.
* It definitely was influenced by Frank Miller's Batman from THE DARK KNIGHT RETURNS – Batsuit #2 (the grey and black one) specifically. There also seems to be a bit of Jim Lee "New 52 Batman" as well – it's even got the "armor lines" of Mr. Lee's New 52 Batsuit redesign.
* Speaking of Jim Lee's New 52 Batsuit – which totally seems to be one of the inspirations used by costume designers – isn't it a bit ironic that he Mr. Lee was very much influenced by the Batsuits from Chris Nolan's "Dark Knight Trilogy?" For all those fans who wanted Batman to sport some sort of "tights" on the big screen and are currently doing a conga line over Batfleck's gear as we speak, uh, y'all, he ain't wearing spandex. It's simply a different version of the hated "black rubber body armor."
* I really like the short ears and I was hoping they'd go that route.
* The Bat-Symbol on the chest? It's THE DARK KNIGHT RETURNS Miller-inspired 100%. This makes me very happy because I didn't want to see the return of the yellow oval.
* Mr. Affleck got pretty damn jacked-up for this role. I know that the muscle definition and striation is built into the suit, but most of that mass is due to Ben's hard work in the gym.
* While Zack's pic is black and white, it sure looks like the color scheme of the suit is black on gray – as it should be.
* Can he turn is neck? I'm a bit concerned about that because it looks as if the cowl is not separate from the neck or cape. The cowl, neck and cape were indeed separate when it come to Batman's "new suit" in the Nolan films. If I had to guess, I'd say yes, in this day and age, these brilliant costume designers and makers have found a way to do it and do it smoothly.
* First impression? I like it. I think it's a very good mixture of the comic book Batman and the body armored-up Dark Knight we've seen on the big screen since 1989. Now what I really wonder now is…
What does Batfleck's OTHER suit look like?
BATMAN VS. SUPERMAN hits theaters on MAY 6, 2016.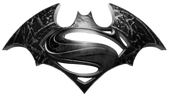 comments powered by