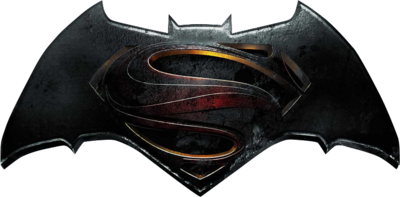 BvS's Fate to be Determined Only by the Masses
Author: Bill "Jett" Ramey (Follow @BATMANONFILM)
Date: March 23, 2016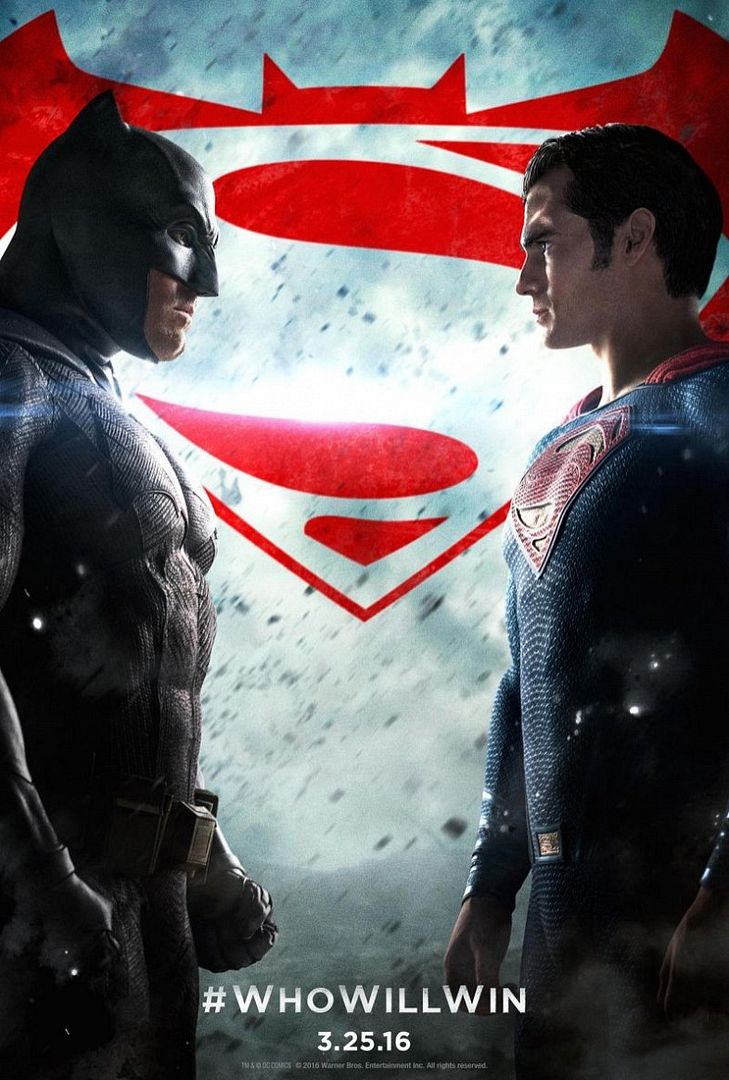 Wow.
As of this writing (Wednesday, March 23, 2016), BATMAN v SUPERMAN: DAWN OF JUSTICE is sitting with a 42% rotten score on ROTTENTOMATOES.COM. As more reviews roll in (most local press screenings were last night), the score will probably fluctuate a bit, but I doubt very much. Based on this early information, Iím of the belief that BvS will go down as a poorly reviewed film overall.
In response, (some) DC fanboys have been raging against the machine (i.e. film critics) in ugly, childish, irrational Ė yet sadly expected and predictable Ė ways.
Um, itís not OK or socially acceptable to maliciously insult, slander, and/or threaten someone just because they 1) have a different opinion than you, and/or 2) donít like something you love. There's no need to be butt-hurt; simply defend your film and argue in favor of it in a mature and respectable manner.
Also, there is no conspiracy by film critics to ďruinĒ BvS with negative reviews. Furthermore, Disney has not ďpaid offĒ critics so they will review Marvel films positively and DC films negatively. There is absolutely no reason for any fan to have their feelings hurt if a critic dislikes a film that they love. A poor review for a film you adore DOES NOT and SHOULD NOT define how you personally feel about it. Thinking such is not only asinine, itís delusional.
Hereís the bottom line: What critics write or say (positive or negative) about BvS, and fans seeing the film in theaters, will play no role in whether it's ultimately a failure or success. No, thatís going to be up to the mainstream audience. If they like it, itíll get good word of mouth, bring in more people after opening weekend and have a good box office run. If not, well...not good.
Thatís just the cold, hard truth.
Iím sure that many of you all who read MY REVIEW believe that went into BvS biased against it based on my personal Batman sensibilities. While I indeed prefer Batman stories that are more ďrealisticĒ and without metahumans/super-powered beings, nothing could be farther than the truth. Once the die was cast, Iíve done nothing but support this film and hoped for the absolute best. Iíve bought tons of merchandise (T-shirts, hat, action figures) and Iíve got a BvS poster framed and hanging in my office. Hell, I wore my BvS Batman cap to both the press screening and the press conference I attended! For lack of a better phrase, the way I felt about BvS was simply the way I felt. If you donít agree with my take on the film, so be it. Trust me, my feelings aren't hurt.
Regardless of what I think about BvS personally, I hope all DC fans enjoy it and Iím rooting for the film to do tremendously well at the box office.
Itís fate is now in the hands of the masses. - Bill "Jett" Ramey
A life-long Batman fan, Bill "Jett" Ramey
is the founder of BATMAN-ON-FILM.COM.
He likes Elvis, Rock-N-Roll,
The University of Texas, cold beer,
Dallas Cowboys Football, and of course...
THE BATMAN!
He resides in the GREAT state of TEXAS with his lovely wife, three kids, and two Boston Terriers.
BATMAN v SUPERMAN: DAWN OF JUSTICE hits theaters on MARCH 25, 2016! CLICK HERE for all of BOF's BvS coverage!
Fearing the actions of a god-like Super Hero left unchecked, Gotham Cityís own formidable, forceful vigilante takes on Metropolisís most revered, modern-day savior, while the world wrestles with what sort of hero it really needs. And with Batman and Superman at war with one another, a new threat quickly arises, putting mankind in greater danger than itís ever known before. Directed by Zack Snyder, the film stars Ben Affleck, Henry Cavill, Amy Adams, Jesse Eisenberg, Diane Lane, Laurence Fishburne, Jeremy Irons, Holly Hunter and Gal Gadot. Snyder directed from a screenplay written by Chris Terrio and David S. Goyer, based on characters from DC Comics, including Batman, created by Bob Kane, and Superman, created by Jerry Siegel and Joe Shuster. The film is produced by Charles Roven and Deborah Snyder, with Wesley Coller, Geoff Johns and David S. Goyer serving as executive producers. Warner Bros. Pictures presents, an Atlas Entertainment/Cruel and Unusual production, a Zack Snyder film, ďBatman v Superman: Dawn of Justice.Ē The film opens nationwide in 3D and 2D and in select IMAX theaters on March 25, 2016, and will be distributed worldwide by Warner Bros. Pictures, a Warner Bros. Entertainment Company.

comments powered by