Truth be told, this is a bunch of nonsense...but still kinda cool.
I've been to many a press conference/roundtable/junket over the years, so hearing an outlet ask an actor/movie star a ridiculous question that has nothing to do with the film they are promoting is old hat to me. Christian Bale will forever be asked about Batman when doing press for one of his films; as will Michael Keaton – who gave up the cape and cowl damn near 22 years ago! Hell, I once was sitting next to a female reporter from a magazine that, ahem, caters to chicks, and she asked Chris Nolan and Emma Thomas – right after Chris' "Cementing Ceremony" at Mann's (now TCL) Chinese Theater back in July of '12 – how they spend a romantic evening on the town! Nothing about the cementing ceremony, nothing about THE DARK KNIGHT RISES. ANYWAY…
TOTAL FILM sorta pulled this same sort of stunt at various press junkets here recently by asking the actors they were interviewing who would win in a fight between Batman and Superman. I'm not going to totally bash this mainly due to the fact that most of the thesps involved came off as genuinely loving Batman or Superman...or BOTH. Check it out below.
Is it just me, but don't you think that Jake Gyllenhaal was thinking "Dammit, I could've been BATMAN!" during that interview with Wolverine?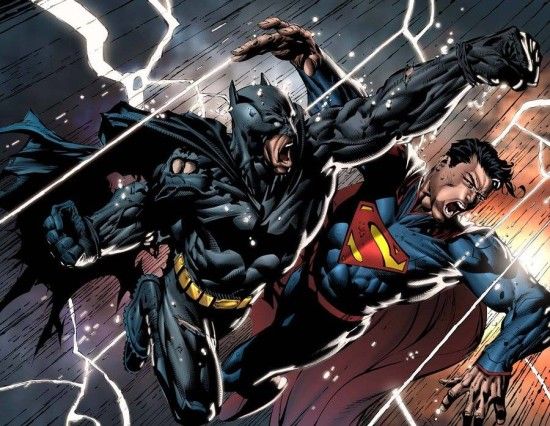 BATMAN VS. SUPERMAN hits theaters on JULY 17, 2015.