Classic Batman Moment in BvS?
Posted by: Bill "Jett" Ramey (Follow @BATMANONFILM)
November 12, 2014

We've seen this already in THREE previous Batman films. Will we see it AGAIN in BvS? Maybe. Read on...
POSSIBLE SPOILERS AHEAD, FYI!
.
.
.
.
.
.
.
.
.
.
"Earlier this week I became aware that [BvS] filming would be taking place down the street from my work at the Aragon Ballroom located in the Uptown neighborhood in Chicago. So naturally I was excited and very curious! Today, I cruised by the site, (ignoring signs and security that blocked off the area) and it appears that they will be filming the death scene of Bruce Wayne's parents. How do I know this? Well because I saw film staff preparing the marquee on the theatre to say, 'The Mark of Zorro' which anyone who knows their Batman history knows that it is the film that Bruce and his parents went to see the night they were murdered – well, depending on what version of Batman's origin you read/watch."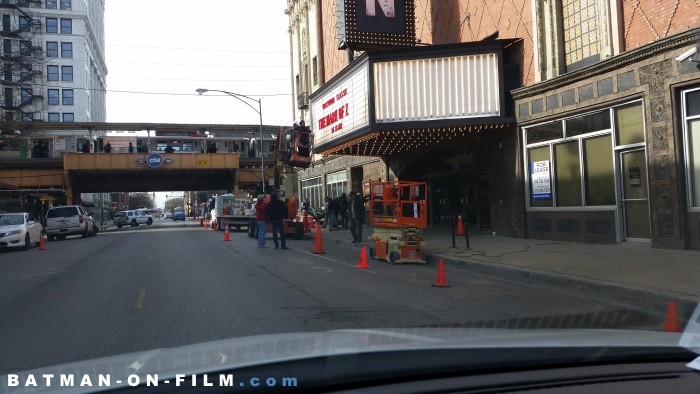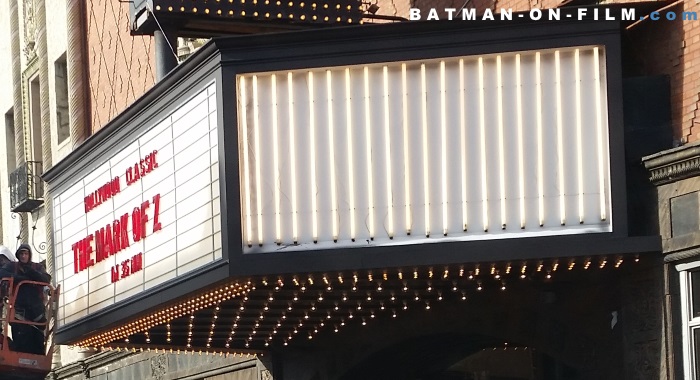 The Wayne murder has previously been shown in BATMAN (1989), BATMAN FOREVER (1995), and in Christopher Nolan's BATMAN BEGINS (2005). Recently, the Batman-themed TV series GOTHAM also brought this moment in Batman history to life.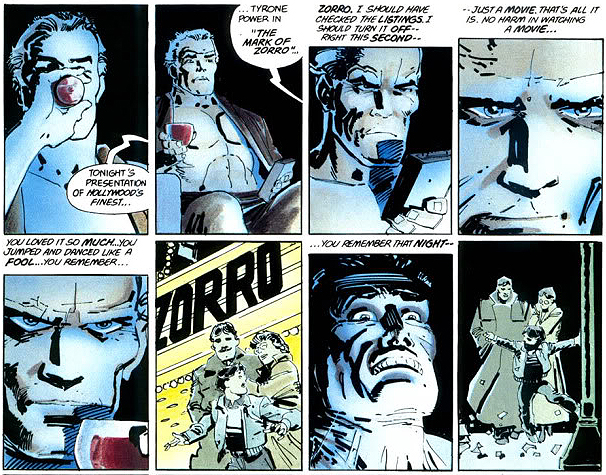 So how will this be depicted in BATMAN v SUPERMAN? Well, it's obvious that it'll be shown in flashback just like in B89 and FOREVER. However, it'll be interesting to see how this event in Bruce Wayne's memory will be shown in context to the film's storyline.
BATMAN VS. SUPERMAN: DAWN OF JUSTICE hits theaters on MARCH 25, 2016.



comments powered by