BvS: What's in Store for 2015?
Author: Bill "Jett" Ramey (Follow @BATMANONFILM)
January 1, 2015

First of all, BOF...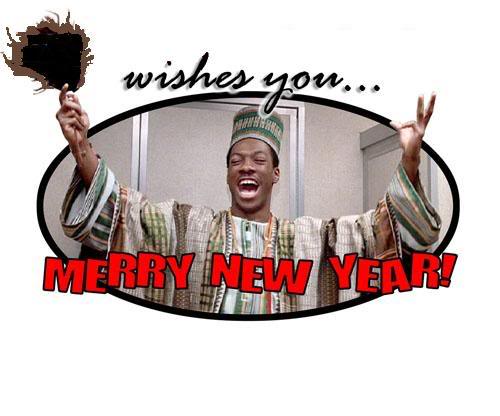 Ah HAHAHAHAHA! (Beef jerky time?)
A few weeks ago, BOF was the first to tell you that filming on BATMAN v SUPERMAN: DAWN OF JUSTICE had wrapped. A couple of days later, the film's DP, Larry Fong, confirmed it via his Instagram account (which included a Vine which many speculated included something Batmanish).
So with the film in the can – and the release date still 14 months out – the question on everyone's mind is: "What's next? First, let's recap what we've gotten so far….
THE TITLE
Which is, of course, BATMAN v SUPERMAN: DAWN OF JUSTICE (and I'm still not fond of the subtitle).
THE RELEASE DATE(s)
Yeah, it's had THREE release dates so far, but the final one - March 25, 2016 - is a pretty good one. With the "Summer Movie Season" having now expanded from early April to late August, why not start two more weeks earlier?
THE LOGO

Did you really expect anything else?
BATFLECK...TWICE!

THE BATMOBILE...TWICE! (Well Once and a Half)

SUPERMAN'S NEW THREADS

WONDER WOMAN

Yeah, she's (and the Amazons) totally a decedent of ancient Kryptonian astronauts who visited Earth thousands of years ago (per MAN OF STEEL). #AncientAstronautTheory
THE SDCC '14 BvS SNEAK PEEK
I was there and you can read my description HERE. Now on to what's next…
First, keep in mind that this film is still (at the time I'm writing this op-ed) 14 months out from its release date. While the marketing machine is (and has been) working on this film behind the scenes, the full extent of their efforts won't be seen for quite some time. Expect to see the BvS publicity wave slowly build over the course of 2015 and ultimately transform into a tsunami by March 25, 2016.
Now on what to look for in 2015...
The story continues after the jump!

TEASER TRAILER
As a reported several weeks ago, the first teaser trailer for BvS is completed and ready to roll. When it actually drops, however, is anyone's guess. I speculated that it would be attached to THE HOBBIT: THE BATTLE OF FIVE ARMIES due to the fact that it's a Warner Bros. (well, New Line actually) release, but it wasn't. Now, I think the most likely film's it'll be "paired" with are JUPITER RISING (February 6th) and MAD MAX: FURY ROAD (May 15th). Both are Warner Bros. films, FYI. Of course, it could first be attached to THE AVENGERS: AGE OF ULTRON, but I'm thinking Warner Bros. would want to give one of their films a boost. We shall see soon!
FULL TRAILER #1
Traditionally, the first "full trailer" for a Summer film comes out in November/December the year before. I suspect the same sort of timeline for BATMAN v SUPERMAN, though its March 25, 2016 release date might push a release to the early Fall.
PICTURES/POSTERS
I think we'll get the first official poster (or "one sheet" as the studios call them) in the Spring – probably in March, a year out from the film's release. The question is, however, will the first poster simply feature the BvS logo that's already been revealed? Personally, I think that's exactly what's going to be on that first poster. From then on, I suspect we'll see more and more pictures and posters from the film as we progress through 2015. Look for many of the images to come via magazines like ENTERTIANMENT WEEKLY and EMPIRE.
COMIC CONS
Zack Snyder loves doing Cons, so I'm going to guess that BvS might have a presence at a couple in addition to the big one in San Diego in July. The likely suspects? Wondercon Anaheim (April 3-5) and New York Comic Con (October 8-11). It goes without saying that Warner Bros. will go all-out with BATMAN v SUPERMAN during San Diego Comic Con this July. Of the other two I mentioned, I suspect Wondercon would most-likely have members of the cast and crew since Anaheim is a hop, skip and a jump from Los Angeles (err, Burbank, that is). I'd also guess the release of pictures/posters/trailers will coincide with all three.
TOYS & MERCHANDISE
If I was a betting man, there will be an onslaught of BvS-related toys and whatnot by the early Fall in time for the 2015 Holiday Season. Also, based on the pattern that was witnessed during "The Dark Knight Trilogy" and MAN OF STEEL, T-shirts – most likely featuring the logo of the film as well as Superman and Batman – should be available early this year.
Well, that's about it. I hope this BvS 2015 rundown is helpful. And while we're still 14 months (plus a few days) away from BvS hitting theaters, it'll come and go FAST. As I aways say, be patient and enjoy the ride!
Stay tuned to BOF for the best and spoiler-free coverage of BATMAN VS. SUPERMAN: DAWN OF JUSTICE! BvS hits theaters on MARCH 25, 2016.



comments powered by