Batfleck's BvS Cape and Cowl Revealed at SDCC '14!
Posted by: Bill "Jett" Ramey (Follow @BATMANONFILM)
July 24, 2014

Hello BOF'ers from somewhere over the southwest part of the U.S. 30,000 miles in the air!
While I'm currently heading to San Diego for Comic Con International 2014, my good friend Sean Gerber from MMM is already there...and snapped a few pics of Ben Affleck's cape and cowl from BATMAN v SUPERMAN. Check 'em out...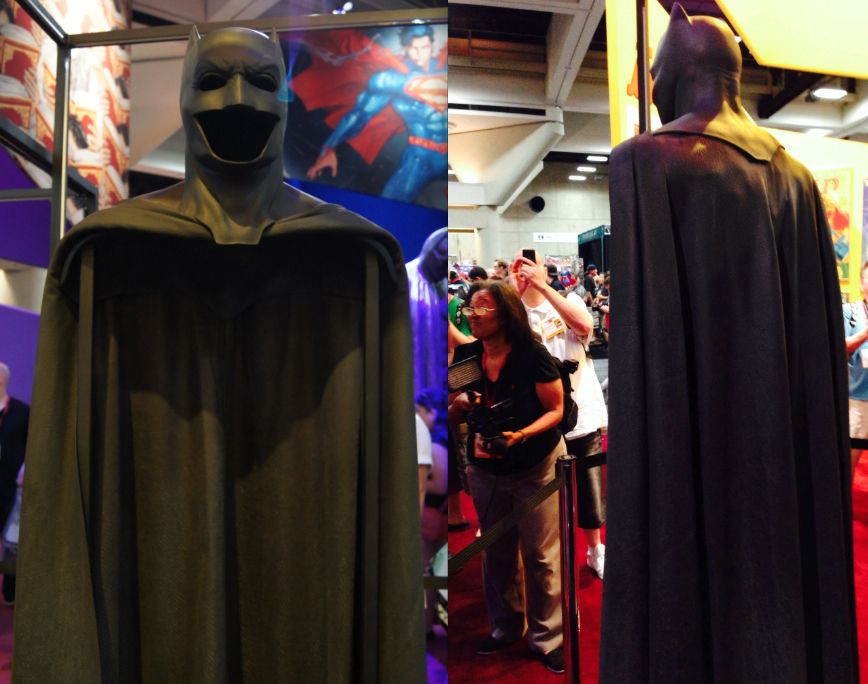 Photos courtesy Sean Gerber/MODERNMYTHMEDIA.COM
Told you all they were going to be black and not blue! (Speaking of BOF source "Shoeless," he's contacted me again with another "Spoilerless Scoop" which I will be posting on BOF shortly.)
The cowl seems to be contructed very much like all the of the ones prior to Batman's "new suit" in THE DARK KNIGHT. This makes me wonder how much freedom Affleck will have when it comes to turning his head.
So what do you all think? Sound off in the comments section below!
BATMAN VS. SUPERMAN: DAWN OF JUSTICE hits theaters on MAY 6, 2016.



comments powered by