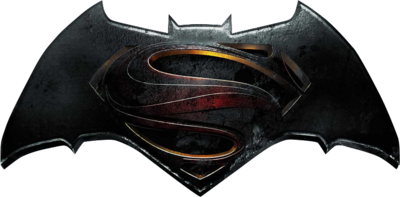 Kevin Smith on BvS: "It Didn't Really Have a Heart"
Posted by: Bill "Jett" Ramey (Follow @BATMANONFILM)
Date: March 30, 2016

Kevin Smith is a huge Batman fan.
He's boys with Ben Affleck.
He hugged Zack Snyder when the director first showed him a picture of Affleck in costume as Batman.
He also is kinda "meh" on BATMAN v SUPERMAN.
On his HOLLYWOOD BABBLE ON podcast, Smith had the following to say about the film...
"The movie, I felt like, didn't really have a heart. It was certainly fucking humorless. There was nothing funny going on in that world whatsoever, but it had lots of spectacle. Like you can't take that away from [Zack] Snyder. Boy, he knows how to compose a frame and how to setup a shot. Beautiful visual stylist. But you need more than just pictures. You need the characterization and these characters seemed off character, particularly Superman."
"There seems to be a fundamental lack of understanding of what those characters are about. It's almost like Zack Snyder didn't read a bunch of comics, he read one comic once, and it was THE DARK KNIGHT RETURNS, and his favorite part was the last part where Batman and Superman fight. But...you get to do that in that book because you've got three books prior to that and 50 years at that point of comic-book history to build on."
Though Smith did say that BvS has "the best cinematic presentation of Batman fighting you've ever seen in a movie," he also had issues with how Batman is portrayed in the film. "Batman is never like, 'If there's a 1% chance shit can go wrong, let's f***ing stab people."
As I said in my BvS review, I thought it was OK and I totally concur with his take on Batman's portrayl in the film. So, chalk me up as someone who's in Mr. Smith's camp on BvS. I will say that whether your agree with him or not, you've got to give Kevin Smith credit for being honest about the film. To hear the full podcast, you can check it out below.
BATMAN v SUPERMAN: DAWN OF JUSTICE is in theaters now! CLICK HERE for all of BOF's BvS coverage!
Fearing the actions of a god-like Super Hero left unchecked, Gotham City's own formidable, forceful vigilante takes on Metropolis's most revered, modern-day savior, while the world wrestles with what sort of hero it really needs. And with Batman and Superman at war with one another, a new threat quickly arises, putting mankind in greater danger than it's ever known before. Directed by Zack Snyder, the film stars Ben Affleck, Henry Cavill, Amy Adams, Jesse Eisenberg, Diane Lane, Laurence Fishburne, Jeremy Irons, Holly Hunter and Gal Gadot. Snyder directed from a screenplay written by Chris Terrio and David S. Goyer, based on characters from DC Comics, including Batman, created by Bob Kane, and Superman, created by Jerry Siegel and Joe Shuster. The film is produced by Charles Roven and Deborah Snyder, with Wesley Coller, Geoff Johns and David S. Goyer serving as executive producers. Warner Bros. Pictures presents, an Atlas Entertainment/Cruel and Unusual production, a Zack Snyder film, "Batman v Superman: Dawn of Justice." The film opens nationwide in 3D and 2D and in select IMAX theaters on March 25, 2016, and will be distributed worldwide by Warner Bros. Pictures, a Warner Bros. Entertainment Company.

comments powered by