Zack Snyder Talks BvS the DCCU,
and the Legacy of Chris Nolan and "Dark Knight Trilogy"
Posted by: Bill "Jett" Ramey (Follow @BATMANONFILM)
July 29, 2015

A few bullet points of note from EMPIRE's big BATMAN v SUPERMAN article that can be found in the magazine's latest edition (via LATINO-REVIEW.COM)...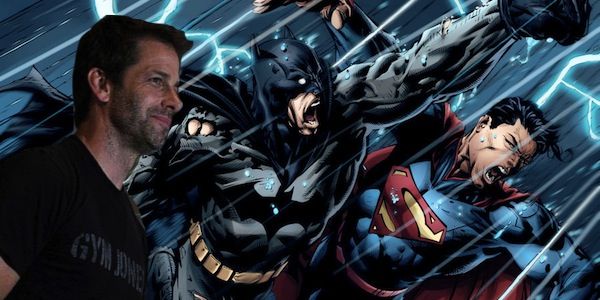 Why BvS was easier to make than a solo Batman film and the legacy of Chris Nolan…
"If it was a Batman movie it would be a much more difficult proposition because of how good Chris' movies are. We live in gratitude to those movies. Chris set a tone for the DC Universe, and separated us from Marvel in a great way. We are the legacy of those movies."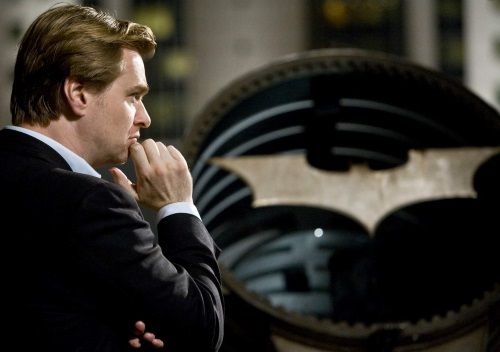 Indeed. The "legacy" Mr. Snyder is referring to is doing these films "relatively realistic" and setting them in our world. That's music to my ears! Of course, it'll be on Ben Affleck as Chris Nolan's solo Batman film successor to really differentiate the last Batman film -- THE DARK KNIGHT RISES – to the first one in the DCCU.
On how fans and some of the press were wrong about the building of the DCCU…
What we are doing is ground up all the way. It is one giant story. The first thing we had was the Justice League concept. The other movies, in a way, have to support that. That is our Wonder Woman, our Aquaman. They have their own creative concepts that supports them, but they do serve Justice League in the coming together of those heroes."
"I want all the other directors of the other films to be able to stretch their legs and do what they want, but at the same time there is a big interconnected universe. I have given everyone amazing access to our story, to me, and what we are doing. All the films have like-minded conceptual jumping on points."
Hell yes! I've LONG been a supporter of director-driven superhero/comic book films. I've always feared that a JL film and a shared DC film universe would stifle a filmmaker. This doesn't seem to be the case with the Snyder-driven DCCU and I applaud him for it.
And finally, Deborah Snyder – Zack's producer wife – on the difference between the DCCU and Marvel's equivalent…
"Right from the beginning it is different tonally from where those movies are. You know, DC is an ancient world in a lot of ways. I can see how people would want to make it this big, intense rivalry. Listen, they are so great. I loved 'Guardians of the Galaxy'...our films are a bit more serious. They deal with things that are a little darker. Things that place them in our world."
Again, YES! I am very glad that Warner Bros. didn't copy Marvel's blueprint for the MCU as many fans and fanboy websites wanted. And going back to Chris Nolan and the legacy of the "Trilogy" once again, the fact that the DCCU films will be more serious, darker, and take place in our world was a great lesson learned by both the studio and Zack Snyder, the guru of the DCCU.
Perhaps on old, stubborn, and set in his Batman/DCU way dog like me can learn a new trick, yes?
BATMAN v SUPERMAN: DAWN OF JUSTICE hits theaters on MARCH 25, 2016!
Fearing the actions of a god-like Super Hero left unchecked, Gotham City's own formidable, forceful vigilante takes on Metropolis's most revered, modern-day savior, while the world wrestles with what sort of hero it really needs. And with Batman and Superman at war with one another, a new threat quickly arises, putting mankind in greater danger than it's ever known before. Directed by Zack Snyder, the film stars Ben Affleck, Henry Cavill, Amy Adams, Jesse Eisenberg, Diane Lane, Laurence Fishburne, Jeremy Irons, Holly Hunter and Gal Gadot. Snyder directed from a screenplay written by Chris Terrio and David S. Goyer, based on characters from DC Comics, including Batman, created by Bob Kane, and Superman, created by Jerry Siegel and Joe Shuster. The film is produced by Charles Roven and Deborah Snyder, with Wesley Coller, Geoff Johns and David S. Goyer serving as executive producers. Warner Bros. Pictures presents, an Atlas Entertainment/Cruel and Unusual production, a Zack Snyder film, "Batman v Superman: Dawn of Justice." The film opens nationwide in 3D and 2D and in select IMAX theaters on March 25, 2016, and will be distributed worldwide by Warner Bros. Pictures, a Warner Bros. Entertainment Company.

comments powered by