Snyder Talks Doomsday & Marketing Strategy
Posted by: Bill "Jett" Ramey (Follow @BATMANONFILM)
Date: January 12, 2016

Via an interview with THEDAILYBEAST.COM, BATMAN v SUPERMAN director Zack Snyder again says that the last trailer didn't reveal too much...
"I know what's in the movie, so I know there's other stuff ... [Warner Bros. and I] had a long conversation about just taking ownership of that, of giving it to the audience in a controlled way that I felt was consistent with the escalation of the campaign."
Many fans -- including myself -- were critical of the director and studio for revealing the villain Doomsday in that last trailer. With that said, I'll take the director at his word that nothing's really been revealed. Speaking of Doomsday, here's what Snyder had to say about the (CGI) character...
"Well, you have Doomsday, right? He doesn't just crawl out of the ground. He has his own mythology, right? So that has to be explored. To us it really made sense to give Doomsday to the audience now. I really wanted to make the audience a promise that… though I'm super excited and happy and fulfilled by the conflict of Batman and Superman, there's also a bigger world to start to think about. It is constantly evolving, but we're starting to get a handle on where we're going with the world."
"That's fun because it allows us now to be driving toward a goal that we don't have to make up as much. The rules can be the rules, and the movie can exist in a closed universe… it allows us to tie things together. If there's a movie over here doing this, and we're over here doing this, now we're all on the same page ... It allows for a coherent universe, which is important. I think that makes the experience a little more satisfying because we know where we're going, so the misdirects can be stronger and the reveals can be bigger."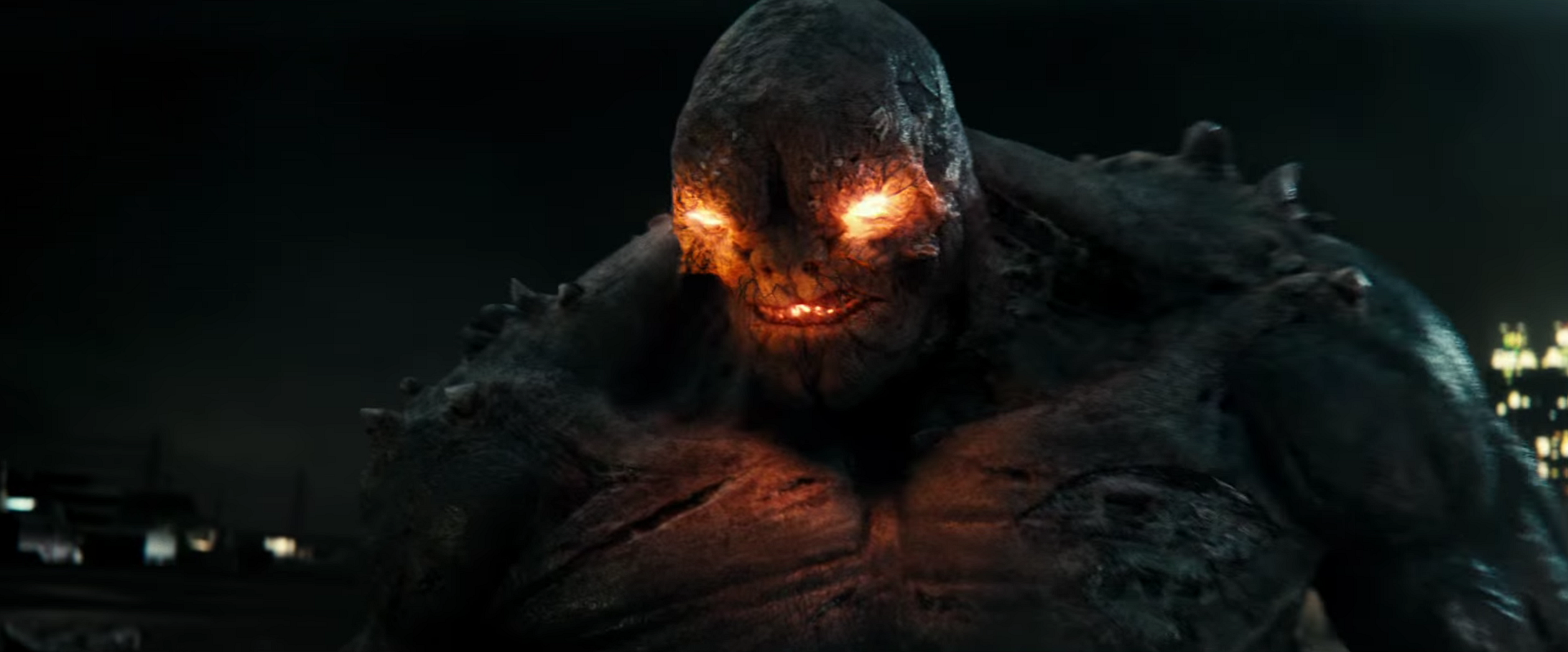 Clearly, there's another villain in BvS besides Doomsday. Is is Bizzaro? Brainiac? Or is Lex Luthor the big baddie after all? We'll find out soon enough when...
BATMAN v SUPERMAN: DAWN OF JUSTICE hits theaters on MARCH 25, 2016! CLICK HERE for all of BOF's BvS coverage!
Fearing the actions of a god-like Super Hero left unchecked, Gotham City's own formidable, forceful vigilante takes on Metropolis's most revered, modern-day savior, while the world wrestles with what sort of hero it really needs. And with Batman and Superman at war with one another, a new threat quickly arises, putting mankind in greater danger than it's ever known before. Directed by Zack Snyder, the film stars Ben Affleck, Henry Cavill, Amy Adams, Jesse Eisenberg, Diane Lane, Laurence Fishburne, Jeremy Irons, Holly Hunter and Gal Gadot. Snyder directed from a screenplay written by Chris Terrio and David S. Goyer, based on characters from DC Comics, including Batman, created by Bob Kane, and Superman, created by Jerry Siegel and Joe Shuster. The film is produced by Charles Roven and Deborah Snyder, with Wesley Coller, Geoff Johns and David S. Goyer serving as executive producers. Warner Bros. Pictures presents, an Atlas Entertainment/Cruel and Unusual production, a Zack Snyder film, "Batman v Superman: Dawn of Justice." The film opens nationwide in 3D and 2D and in select IMAX theaters on March 25, 2016, and will be distributed worldwide by Warner Bros. Pictures, a Warner Bros. Entertainment Company.

comments powered by