Snyder Talks BvS Casting Backlash, Costumes, Filming & More
Posted by: Bill "Jett" Ramey (Follow @BATMANONFILM)
March 4, 2014

In a recent interview with LA TIMES' HERO COMPLEX BLOG, BATMAN VS. SUPERMAN director Zack Snyder had a lot to say about the upcoming film. He revealed that filming on the project starts filming in about a month (late March or early April), he geeks-out whenever he's around the new Batman and Superman suits, and discusses the "backlash" over casting decisions such as Jesse Eisenberg as Lex Luthor, Gal Gadot as Wonder Woman and, of course, Ben Affleck as Batman. Furthermore, the director says that BvS "explodes" the universes of Superman and Batman because they are "not as tied to the mythology." Check this out...
"[This film] literally takes the [Superman] and Batman universes and explodes them. You're not as tied to the mythology. In MAN OF STEEL, we had to create an origin story, a mythology, and there's a lot of energy into that, which we love doing. Don't get me wrong. But when you think about how fun it is — now that you've got these characters — to now let 'em loose. That's fun!"
For the full interview -- which while short, is really good -- click on the link provided above. I especially enjoyed Mr. Snyder's little jab towards the fanboy community and their comic book movie casting meltdowns!
BATMAN VS. SUPERMAN hits theaters on MAY 6, 2016.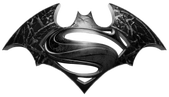 comments powered by