OPINION: BvS After SDCC '15: What's Next?
Posted by: Bill "Jett" Ramey (Follow @BATMANONFILM)
July 18, 2015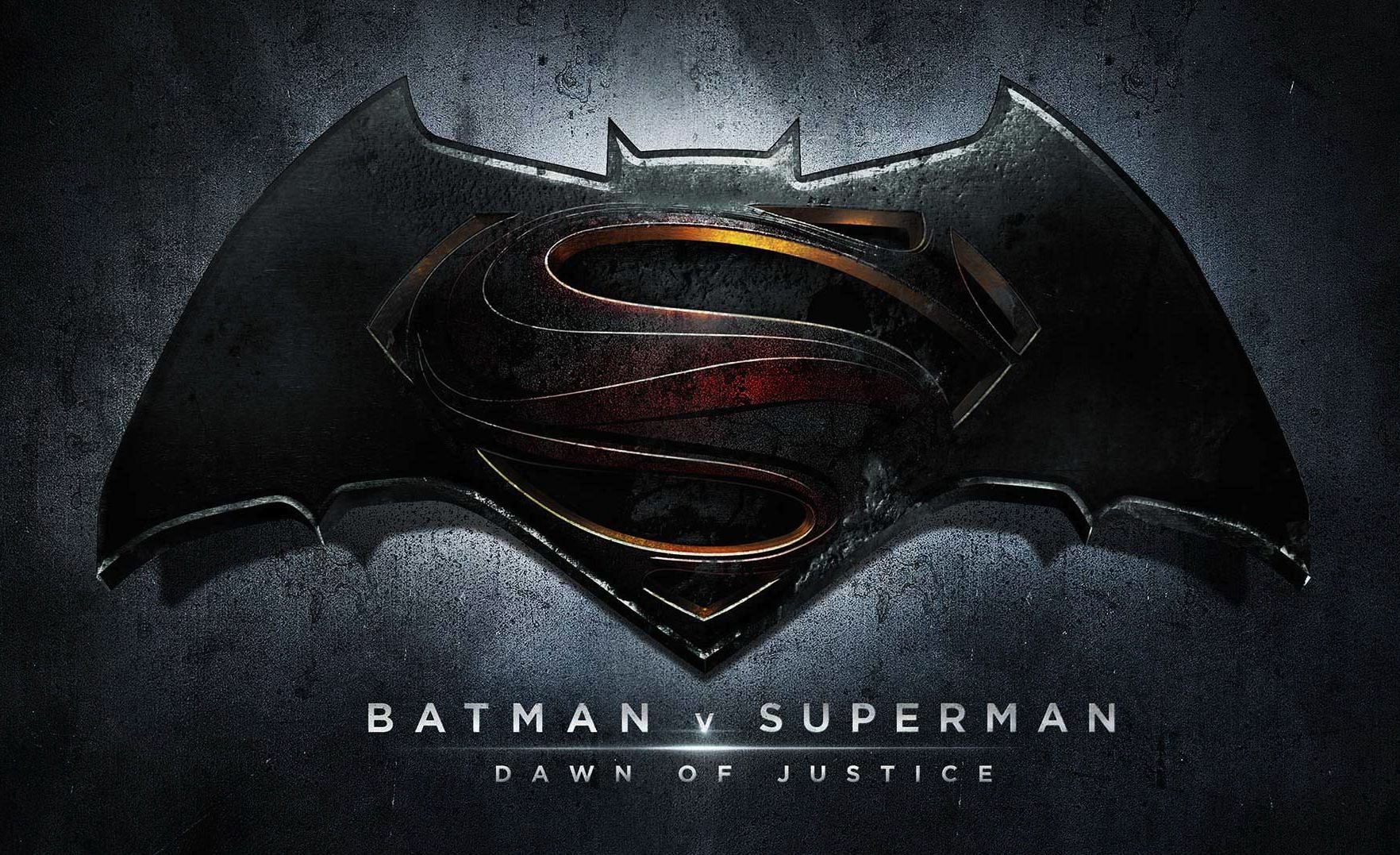 It is July 2015 and were essentially eight months away from BATMAN v SUPERMAN hitting theaters on March 25, 2016. Already, folks are asking me via email, Twitter, and on the BOF Facebook Page what's coming next? Well, before I discuss what the "next" aspect of BvS, let's recap what's happened, OK? Gotta have a "happened" before a "next," right?
To date, Warner Bros. has dropped the film's title, official website, Facebook page, Twitter Page, official logo, offical synopsis, several images of the cast (with Batman leading the way), trailer #1 (along with an IMAX event nationwide for fans), two posters for the IMAX event, a big appearance at Comic Con International San Diego 2015 (including an autograph signing by the cast and Zack Snyder), trailer #2, and of course, "Desert Batman."
Wow, quite a bit, no?
Frankly, it still amazes me how much information that people want about a film before they see it. Even more maddening is that many fan expect to be spoon-fed pictures, video, and details about a movie such as this one as if it's an inalienable right.
It isn't.
How about us all enjoying what we've gotten so far, shall we? Because my friends, it's been A LOT. Appreciate it. Now let's get to the "what's next," alright? Alright!
Honestly, I don't think there's going to be very much marketing/publicity material released by Warner Bros. between now and the end of the year – at least as not as much as some people might believe. I'm of the mind that they'll drop a few more images from the film, probably a couple of one sheets (posters), and a third trailer sometime in November or December. Like I said, Warner Bros. has already done quite a bit publicity-wise for this film already. Plus, they got a significant ammount of run out of the SDCC '15 appearance/release of trailer #2. Now's the time to kinda sit back and let all of that marinate for the next few months. AND THEN…
The you-know-what is going to hit the fan come 2016 as Warner Bros. will begin to put the pedal to the metal when it comes to promoting BvS!
I suspect that the most active marketing push for BvS will take place starting in February and run all the way to the film's release at the end of March. That's about a seven week window when the hype machine will be off the chain and I believe it'll start with Super Bowl 50 on February 7th. Yes, I know that Warner Bros. traditionally does not promote their DC/superhero films with a Super Bowl ad (I believe BATMAN BEGINS in 2005 was the last time they purchased a spot), but they might make an exception this time as BvS's release is just a short month and a half-ish after the big game.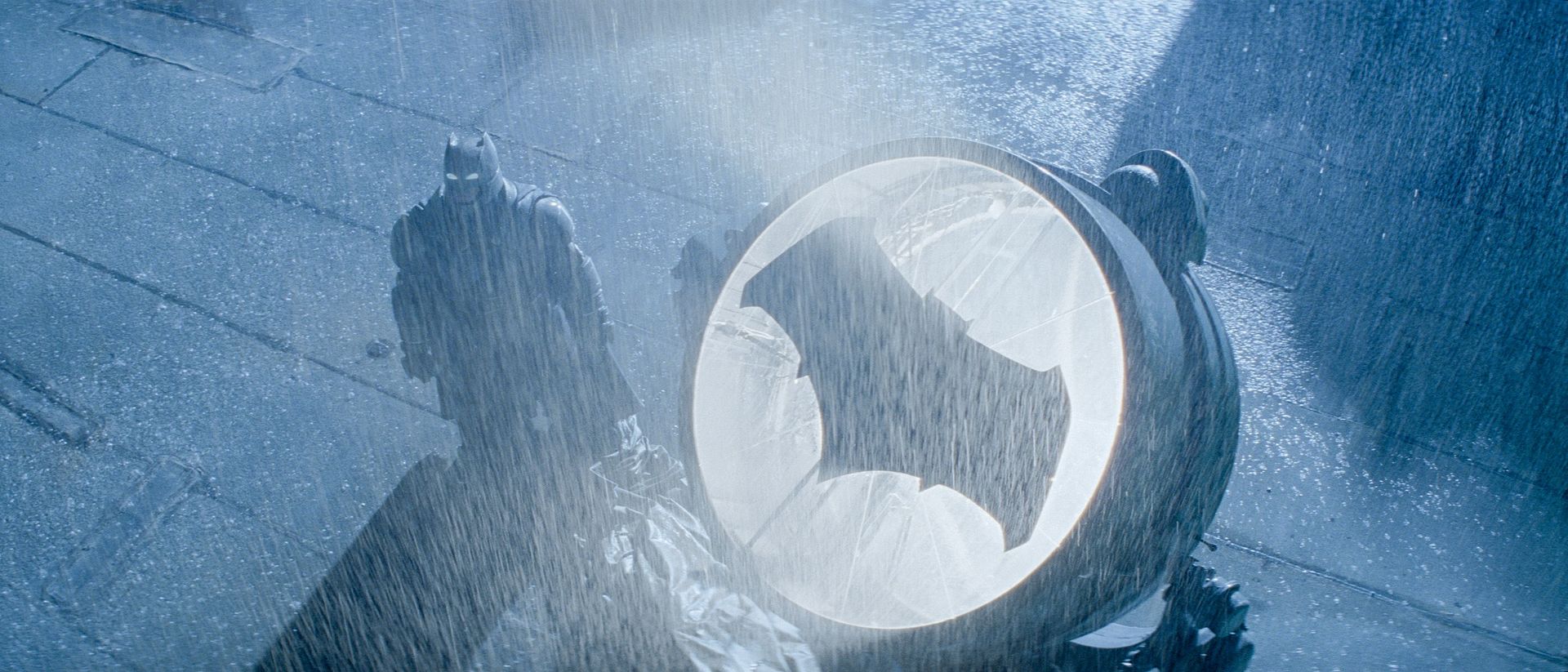 Through February and March, we'll see TV spots, magazine features, toys, BvS apparel, marketing tie-ins, talk show appearances, contests/sweepstakes and basically, a BvS promotional tidal wave.
Anymore con appearances? I don't believe so – certainly not as big or like the one at SDCC '15. The only real con opportunity will be October 8th thru the 11th in NYC at NEW YORK COMIC CON. DC Comics will be there, so there might be some costumes and props on display, but that's about it. Wondercon '16 (SDCC's sister convention) isn't even a possibility as it's taking place the weekend the film is released. It'll be a moot point by then as all the press junket and premiere (and I shall be at both to cover it for BOF) for BvS will have already taken place a couple of weeks prior.
Yes, eight months seems like a long time – especially when you're waiting for something. However, remember that L-O-N-G wait for…
BATMAN BEGINS? THE DARK KNIGHT? THE DARK KNIGHT RISES?
Those films are now 10, 7, and 3 years removed from us.
Time flies, doesn't it?
I have two suggestions to help y'all cope with your BATMAN v SUPERMAN anticipation anxiety. One, don't stress over the "lack of activity" between now and the end of the year. Remember, they've given us A LOT of good and cool stuff already (especially if you're a Batman fan). Secondly – and I've been saying this now for years – just sit back and enjoy the experience, OK?
As far BOF and BvS, I've got some cool stuff in the works that won't hit the site until next March. Personally, I'm looking forward to enjoying this ride right along with you! In the meantime, just keep watching trailer #2 over and over and over again...like me. - Bill "Jett" Ramey
A life-long Batman fan, Bill "Jett" Ramey
is the founder of BATMAN-ON-FILM.COM.
He likes Elvis, Rock-N-Roll,
The University of Texas, cold beer,
Dallas Cowboys Football, and of course...
THE BATMAN!
He resides in the GREAT state of TEXAS with his lovely wife, three kids, and two Boston Terriers.

comments powered by