BvS Trailer Batman Screenshots/Reaction 3
Posted by: Bill "Jett" Ramey (Follow @BATMANONFILM)
Date: July 12, 2015

CLICK HERE FOR PART 2!
I wonder what they'll call this in the movie? The Batwing? The Batjet? I also wonder why Batman has to take to the air?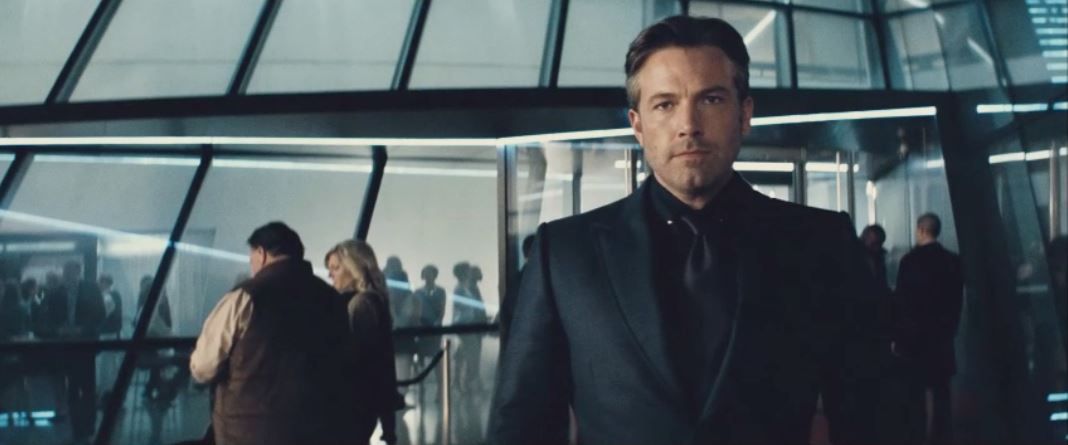 Looking good as Bruce Wayne!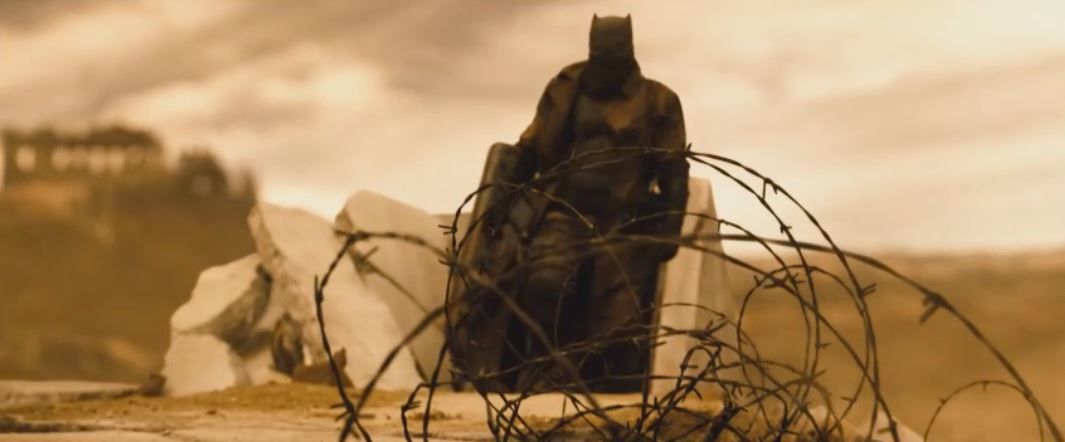 I can not wait for people to see this "war" in the film. I know what it is and it's not what people think! Batman's suit certainly looks inspired by Batman in RED SON.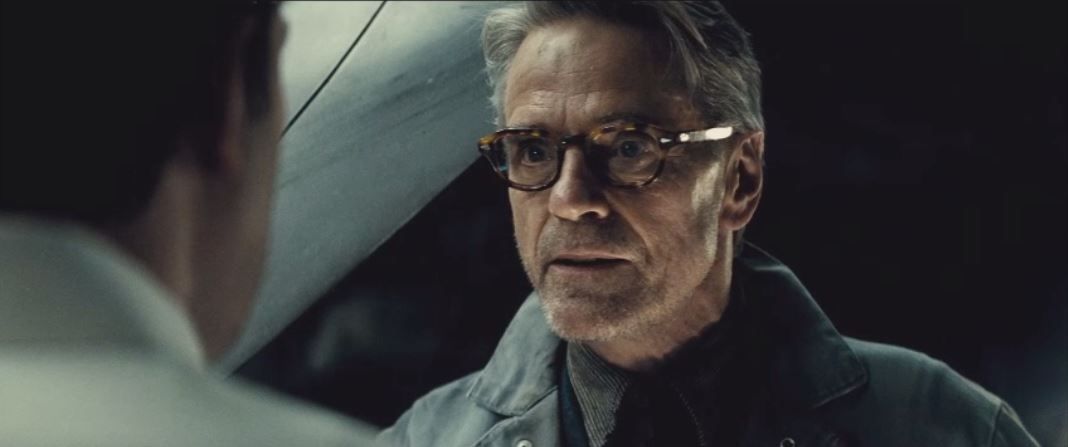 "This man is not the enemy!" As always, Alfred is the voice of reason.
Yes, I do believe that Batman and Superman fight in the film. I also believe that they will form an alliance was well to battle the REAL enemy and threat to Gotham, Metropolis, and likely the Earth. But who is that?

Iíve long been of the belief that itíll be Doomsday Ė a Lex Luthor (and donít you just want to slap the hell out of Eisenberg as Lex?!) created clone of Zod (whose corpse we see in a body bag). What if itís not Doomsday? What if Lex uses Zodís DNA to create an anti-Superman? What if thatís Bizzaro? Could it be not the real Superman but a genetically engineered version of him kneeling to Lex?

Well, thereís my 2 cents on the new BvS trailer. What do you all think? Post your thoughts, comments, reactions, etc. in the comments section below!

Fearing the actions of a god-like Super Hero left unchecked, Gotham Cityís own formidable, forceful vigilante takes on Metropolisís most revered, modern-day savior, while the world wrestles with what sort of hero it really needs. And with Batman and Superman at war with one another, a new threat quickly arises, putting mankind in greater danger than itís ever known before. Directed by Zack Snyder, the film stars Ben Affleck, Henry Cavill, Amy Adams, Jesse Eisenberg, Diane Lane, Laurence Fishburne, Jeremy Irons, Holly Hunter and Gal Gadot. Snyder directed from a screenplay written by Chris Terrio and David S. Goyer, based on characters from DC Comics, including Batman, created by Bob Kane, and Superman, created by Jerry Siegel and Joe Shuster. The film is produced by Charles Roven and Deborah Snyder, with Wesley Coller, Geoff Johns and David S. Goyer serving as executive producers. Warner Bros. Pictures presents, an Atlas Entertainment/Cruel and Unusual production, a Zack Snyder film, ďBatman v Superman: Dawn of Justice.Ē The film opens nationwide in 3D and 2D and in select IMAX theaters on March 25, 2016, and will be distributed worldwide by Warner Bros. Pictures, a Warner Bros. Entertainment Company.

comments powered by