BvS Trailer Batman Screenshots/Reaction 1
Posted by: Bill "Jett" Ramey (Follow @BATMANONFILM)
Date: July 12, 2015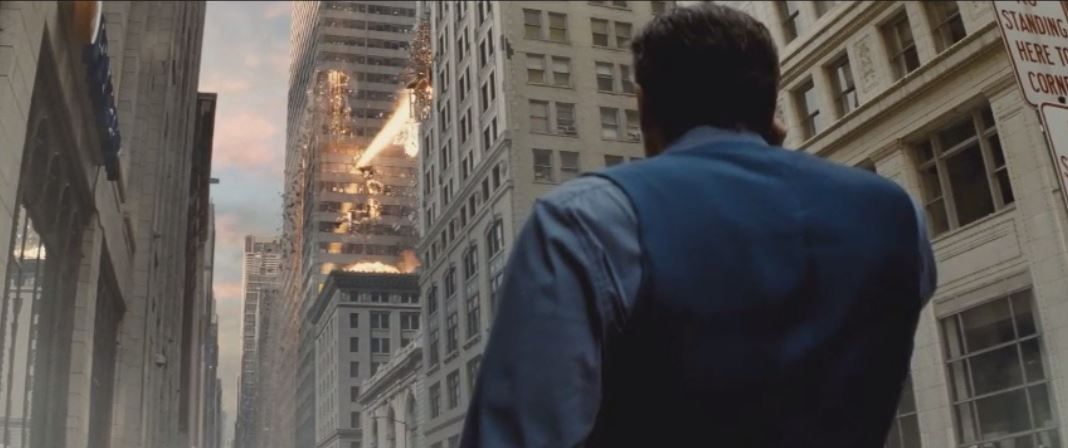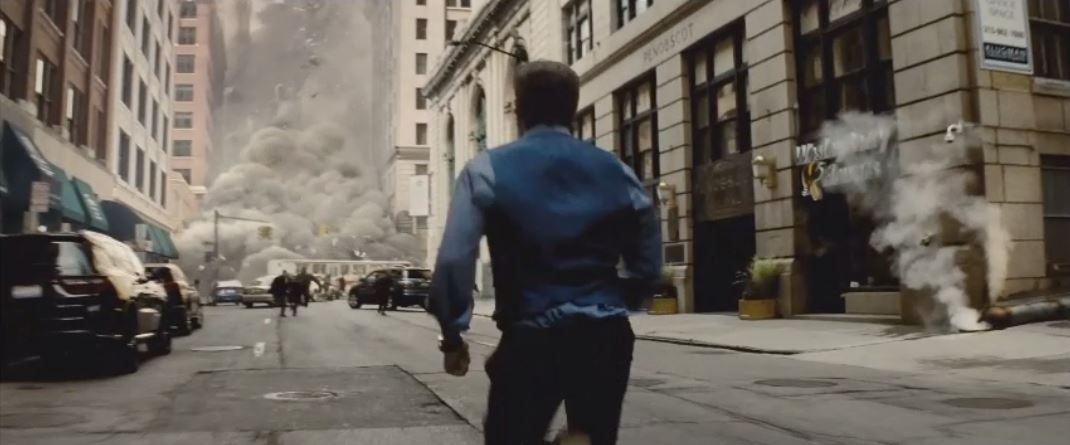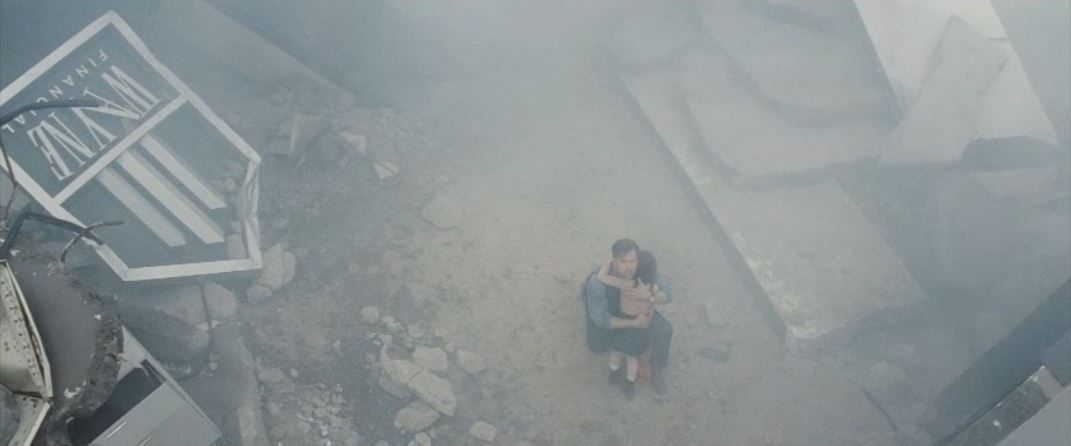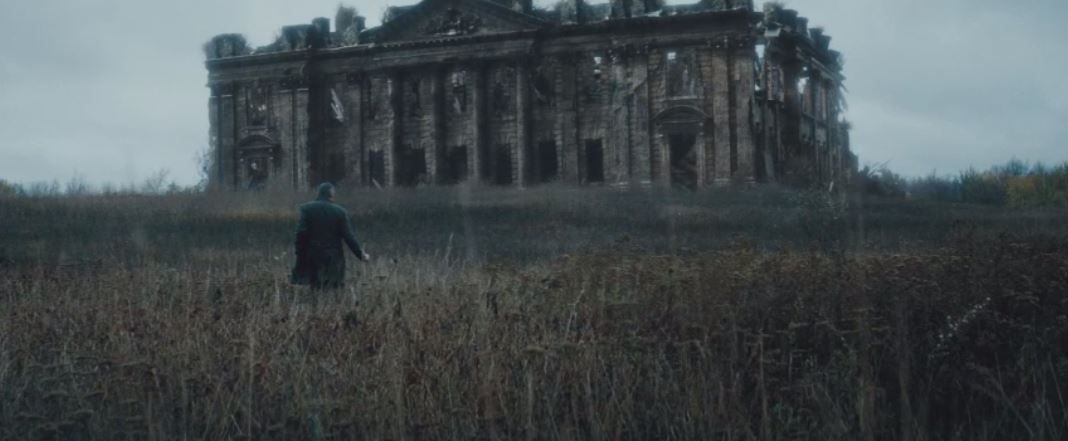 Clearly, this is Bruce in Metropolis on the day that Superman battled Zod and destroyed a whole hell of a lot of the city. I believe that Bruce has not been Batman for quite some time – probably due to the death of Robin (I'll get to that shortly). I suspect that he moved out of Wayne Manor and into downtown Gotham (or maybe Metropolis as they are "sister cities" in the DCCU). This is most likely why Wayne Manor has been neglected and is in such a state of despair.
Love the new Batcave! And if you look to the right, you can see the Robin suit hanging!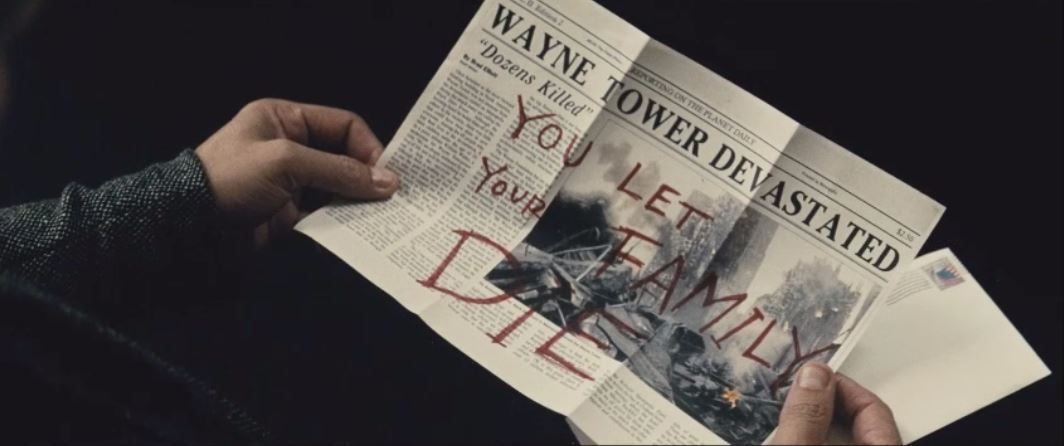 Someone's really making Bruce feel guilty about the deaths at the Wayne building in Metropolis. Dude's starting to loose it!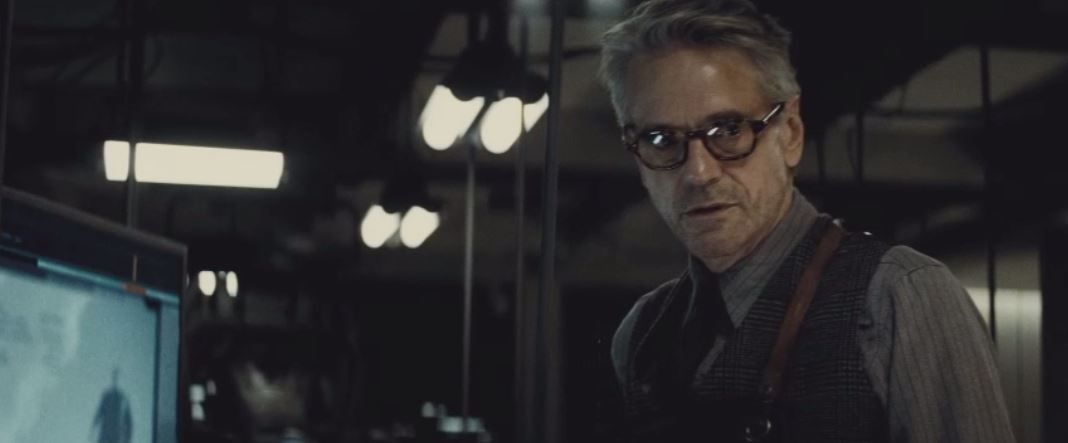 The way I see it, Bruce leaves the downtown penthouse and returns to Wayne Manor in order to get his Batman back on. The Batcave is reactivated and he trains himself. Of course, he's in a state of total vengeance and this is why Alfred warns of good men turning "cruel."
CLICK HERE FOR PART 2!
Fearing the actions of a god-like Super Hero left unchecked, Gotham City's own formidable, forceful vigilante takes on Metropolis's most revered, modern-day savior, while the world wrestles with what sort of hero it really needs. And with Batman and Superman at war with one another, a new threat quickly arises, putting mankind in greater danger than it's ever known before. Directed by Zack Snyder, the film stars Ben Affleck, Henry Cavill, Amy Adams, Jesse Eisenberg, Diane Lane, Laurence Fishburne, Jeremy Irons, Holly Hunter and Gal Gadot. Snyder directed from a screenplay written by Chris Terrio and David S. Goyer, based on characters from DC Comics, including Batman, created by Bob Kane, and Superman, created by Jerry Siegel and Joe Shuster. The film is produced by Charles Roven and Deborah Snyder, with Wesley Coller, Geoff Johns and David S. Goyer serving as executive producers. Warner Bros. Pictures presents, an Atlas Entertainment/Cruel and Unusual production, a Zack Snyder film, "Batman v Superman: Dawn of Justice." The film opens nationwide in 3D and 2D and in select IMAX theaters on March 25, 2016, and will be distributed worldwide by Warner Bros. Pictures, a Warner Bros. Entertainment Company.

comments powered by