Jena Malone to Appear in BvS in "Mystery Role"
Posted by: Bill "Jett" Ramey (Follow @BATMANONFILM)
October 21, 2014

OK, I'm going to tread lightly here with this story, FYI.
Per THEHOLLYWOODREPORTER.COM (WARNING: THR reveals who Malone is rumored to be playing!), Jena Malone part of the BvS cast; however, the trade's sources would not confirm her role in the film - though THR certainly speculates.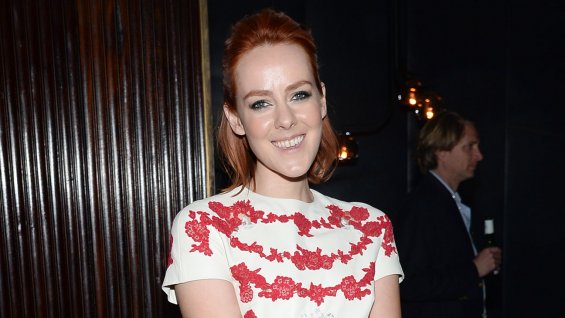 Last week, Detroit's NBC affiliate interviewed a person who claimed to be an extra in the film. During the interview, this character revealed the role that Ms. Malone is allegedly playing Ė despite the fact he signed a NDA and could be sued for ď5 million dollarsĒ for revealing this information. Obviously, Iím not going to reveal the purported role other than to say that Iíve heard whispers of this before and would not be surprised in the least if itís true. Also, itís quite obvious that the filmmakers and studio do not want the role revealed, so that is why you have not seen any mention of this on BOF until now. If that dude really did reveal such a major spoiler Ė even after signing a NDA Ė shame on him.
However, since eveyone and their brother - including the Hollywood trades - are reporting the Malone rumor, I might as well at least make it available here on BOF. If you want to know which character that Jena Malone is allegedly portraying in BvS, CLICK HERE. If you don't want to know (And frankly, I wish I hadn't stumbled upon that NBC Detroit report dammit!), DO NOT CLICK ON THIS LINK!
BATMAN VS. SUPERMAN: DAWN OF JUSTICE hits theaters on MARCH 25, 2016.



comments powered by