Jason Momoa Says Aquaman Isn't White or Blonde
Posted by: Bill "Jett" Ramey (Follow @BATMANONFILM)
January 28, 2015

Here that? It's another online fanboy freakout over what Jason Momoa had to say about his Aquaman on film's race and hair color. Check this out...
"...I donít think he is going to be blonde or white. I canít really tell you because I havenít shot it yet. I hate to disappoint..."
And here's what he had to say about his solo Aquaman film that's slated to hit theaters in 2018...
"Well, things are going to be a little different. When I first went in I met with Zack (Snyder). His idea is pretty amazing. When I went in, he told me...my jaw kind of dropped. My jaw doesnít normally drop. What he has planned for the DC world and for...definitely for Aquaman is something that, you knowÖ I think I was brought on for a certain reason and they got some really cool plans for him. Iím really excited for everyone to see it."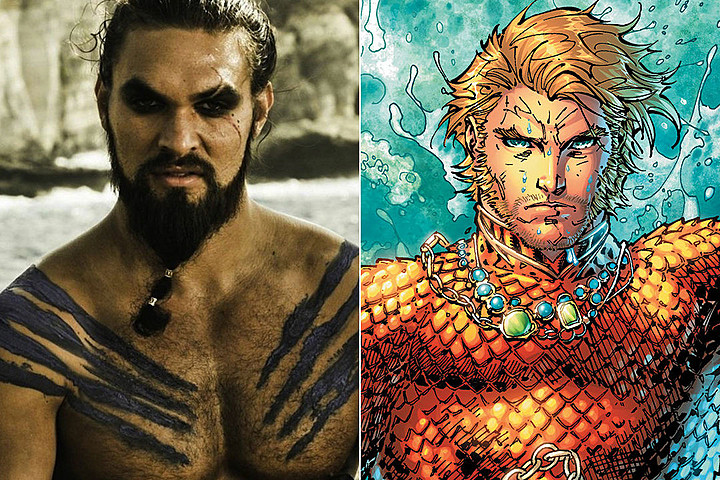 While I'm not the biggest Aquaman fan in the world, I'll say the casting of Momoa combined with what he says here has me very intrigued. I believe the whol Polynesian/Hawaiian thing is cool and will work with this character. Here's betting that Snyder and company are going to "adapt" the character quite a bit for film. Can you imagine the meltdown some people will have if he doesn't live under the water?!
Stay tuned to BOF for the best and spoiler-free coverage of BATMAN VS. SUPERMAN: DAWN OF JUSTICE! BvS hits theaters on MARCH 25, 2016.



comments powered by