Snyder Shooting BvS in IMAX
Posted by: Bill "Jett" Ramey (Follow @BATMANONFILM)
November 17, 2014

Last week, BOF was the first to report that a classic and significant moment in Batman history was being filmed on location in Chicago.
Today, BOF is probably the last outlet to report that director Zack Snyder filmed that scene with IMAX cameras per VARIETY.COM.
If Mr. Snyder used this technology to film this one minor (albeit important) scene in the film, then one can conclude that more of the film was shot in IMAX.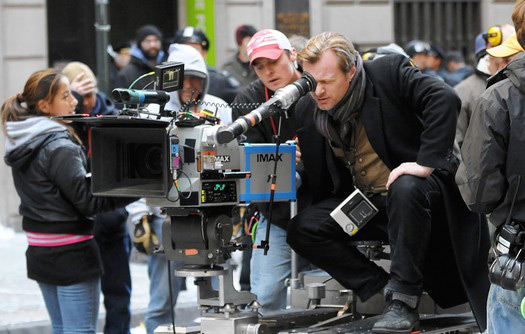 Christopher Nolan using IMAX cameras filming THE DARK KNIGHT RISES
Of course, Christopher Nolan LOVES him some IMAX as he's used the cameras while filming THE DARK KNIGHT, THE DARK KNIGHT RISES, INCEPTION and INTERSTELLAR. According to the VARIETY report, BATMAN v SUPERMAN will be the seventh studio movie shot with IMAX cameras.
BATMAN VS. SUPERMAN: DAWN OF JUSTICE hits theaters on MARCH 25, 2016.



comments powered by