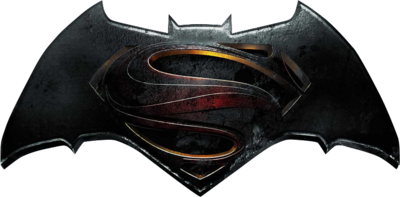 $166.1 Million Domestic Opening Weekend - UPDATED!
Posted by: Bill "Jett" Ramey (Follow @BATMANONFILM)
Date: March 27, 2016

UPDATE 3/28/16: The actuals are in for BvS (via HOLLYWOODREPORTER.COM) and the film took in $166.1 million domestic opening weekend. Combined with its foreign box office, BvS took in $420.1 million this past weekend -- the 4th highest global opening of all time. It now has the 7th best opening of all time and still has the 4th best opening for a comic book-based film of all time. The original report can be found below.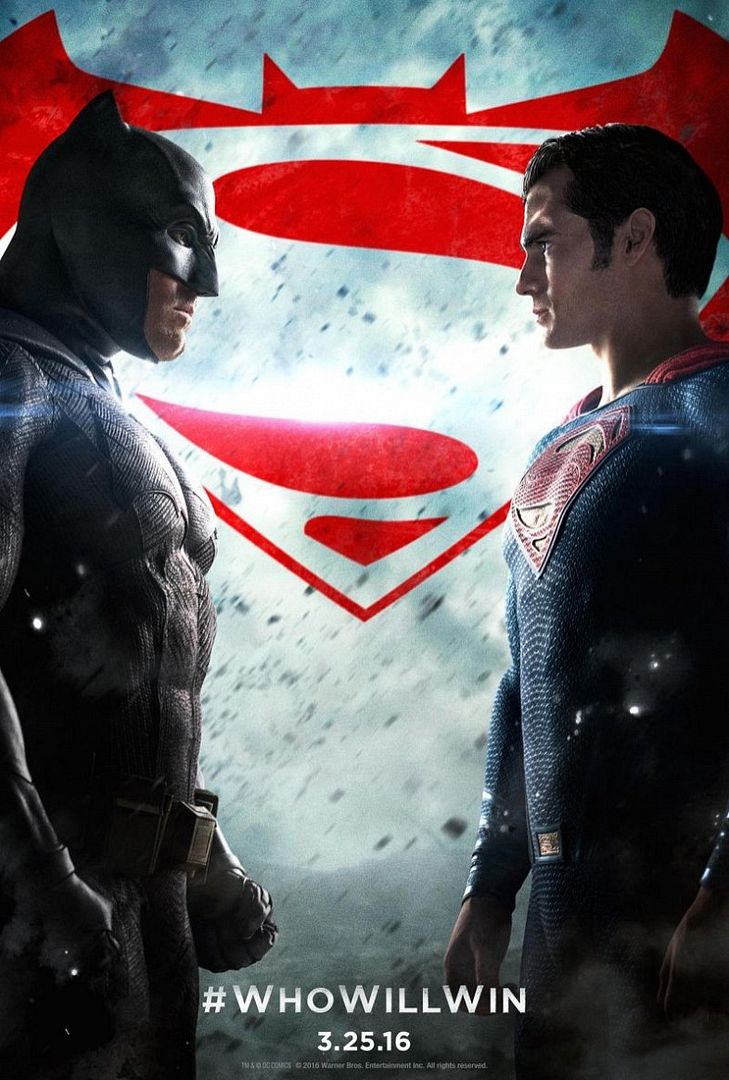 Despite being ravaged by critics (I thought most of the really negative reviews were way over the top and unfair), BATMAN v SUPERMAN kicked some box office ass this weekend with a $170.1 million domestic opening weekend. BvS ranks as the top opening weekend for a DC Comics film, the best March debut ever, and the sixth biggest domestic opening weekend of all-time. Hell, I know I did my part as out of the 5 times I've seen it, I bought a ticket (all IMAX) 3 times -- including two for my wife and son!
Regardless of how I personally feel about the film (I thought it was OK, but didnít love it), this makes me very happy for the filmís cast and crew, Warner Bros., and most importantly, the fans.
Per CinemaScore, fans gave BvS a B (I personally thought it was in the C+ range). I think that is fair and WAY more indicative of the filmís overall quality as opposed to 29% mark it currently sports at Rotten Tomatoes.
Paired with the $254,000,000 million BvS took in overseas, itís overall opening day tally stands at $424.1 million.
Trust me, right now, a conga line has broken out in Burbank, CA.
Cheers!
(SOURCE: VARIETY.COM)
In other BvS news, we only have to wait four months for the home video release as it'll drop on July 16th -- less than a month before SUICIDE SQUAD hits theaters on August 5th. You can currently pre-order the BvS ULTIMATE EDITION Blu-ray on Amazon.com by clicking HERE
.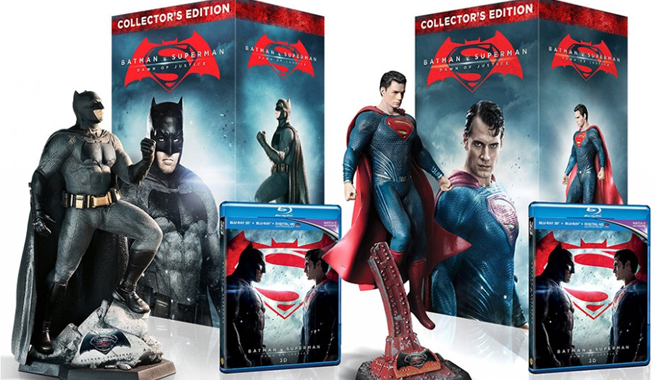 .
BATMAN v SUPERMAN: DAWN OF JUSTICE is in theaters now! CLICK HERE for all of BOF's BvS coverage!
Fearing the actions of a god-like Super Hero left unchecked, Gotham Cityís own formidable, forceful vigilante takes on Metropolisís most revered, modern-day savior, while the world wrestles with what sort of hero it really needs. And with Batman and Superman at war with one another, a new threat quickly arises, putting mankind in greater danger than itís ever known before. Directed by Zack Snyder, the film stars Ben Affleck, Henry Cavill, Amy Adams, Jesse Eisenberg, Diane Lane, Laurence Fishburne, Jeremy Irons, Holly Hunter and Gal Gadot. Snyder directed from a screenplay written by Chris Terrio and David S. Goyer, based on characters from DC Comics, including Batman, created by Bob Kane, and Superman, created by Jerry Siegel and Joe Shuster. The film is produced by Charles Roven and Deborah Snyder, with Wesley Coller, Geoff Johns and David S. Goyer serving as executive producers. Warner Bros. Pictures presents, an Atlas Entertainment/Cruel and Unusual production, a Zack Snyder film, ďBatman v Superman: Dawn of Justice.Ē The film opens nationwide in 3D and 2D and in select IMAX theaters on March 25, 2016, and will be distributed worldwide by Warner Bros. Pictures, a Warner Bros. Entertainment Company.

comments powered by