Bale Jealous of Affleck, Wanted to be Batman Again?
Posted by: Bill "Jett" Ramey (Follow @BATMANONFILM)
November 24, 2014

In an interview with EMPIRE MAGAZINE (via IGN.COM), Christian Bale - The Batman of "The Dark Knight Trilogy" - admits that he was kinda-sorta jealous of Ben Affleck becoming the new Batman on film...and he might have played Batman again (if Chris Nolan had wanted to do another, of course).
"I've got to admit initially, even though I felt that it was the right time to stop, there was always a bit of me going, 'Oh go on....Let's do another.' So when I heard there was someone else [Ben Affleck] doing it, there was a moment where I just stopped and stared into nothing for half an hour."
"But I'm 40. The fact that I'm jealous of someone else playing Batman...I think I should have gotten over it by now. I haven't spoken with Ben, but I emailed him offering bits of advice that I learned the hard way. I would imagine he is doing everything he can to avoid anything that I did."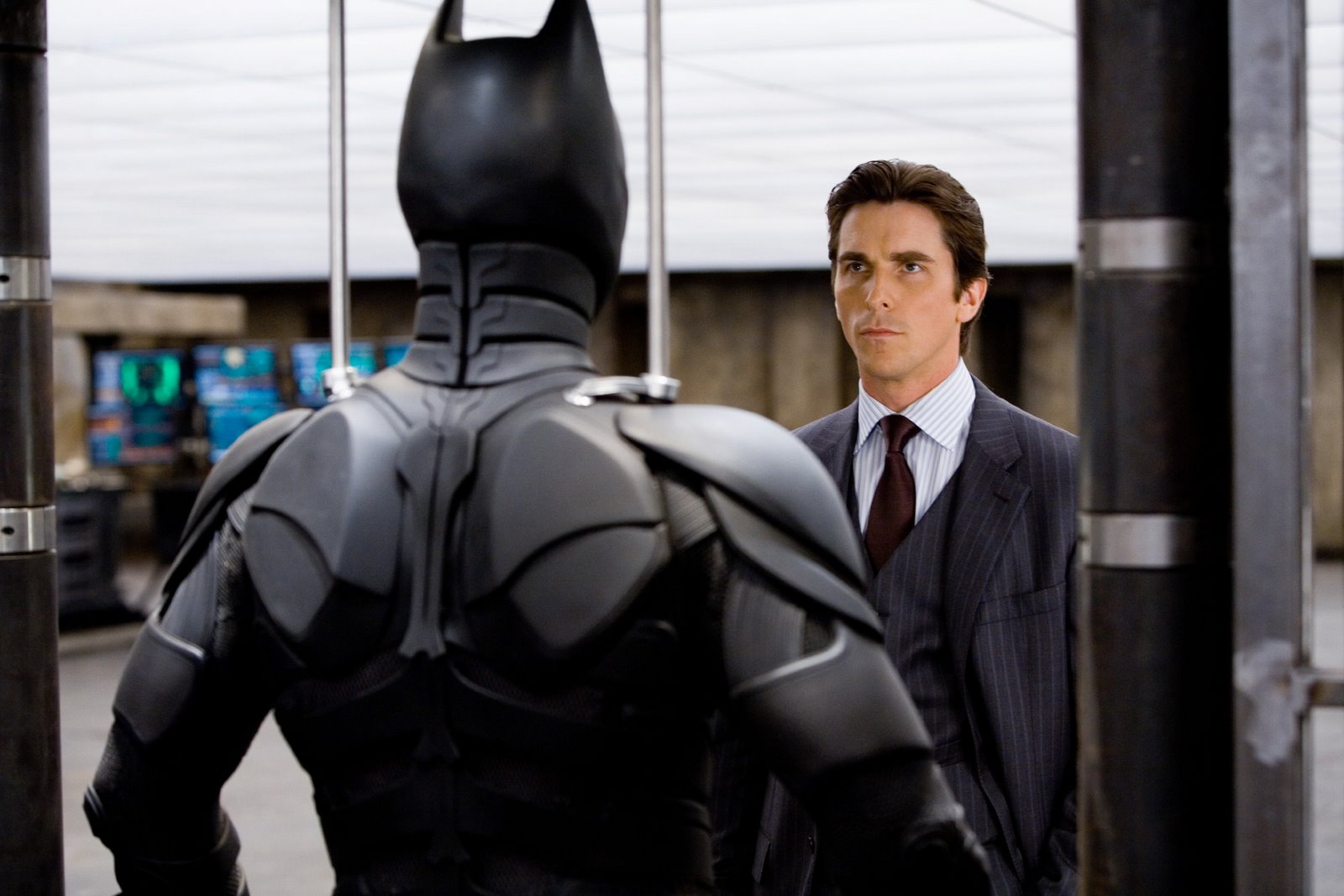 Christian Bale as Bruce Wayne in THE DARK KNIGHT
If anyone thinks Christian Bale is walking around in a depression, bitter, and cursing Chris Nolan/Warner Bros. that he's no longer Batman, that's simply not the case. However, I totally get where he's coming from. He is – arguably (but he IS) – the best Batman on film to date.
As I've said MANY times here on BOF, Bale would've played Batman forever…or as long as Chris Nolan was directing Batman movies. He knew that RISES was his last Bat-dance and said as much with his "let's not be greedy" when asked if "They" – Nolan, Bale, and company – would/should make another Bat-flick.
Furthermore, Christian talked at length while doing press for RISES how damn hard it was to take off that Batman suit the last time he wore it as he knew what playing Batman did for his career. PLUS, it's just damn F'n cool to "Be Batman," if you will.
So yeah, I'm sure that there's a bit of jealously with Bale towards Affleck. Or maybe "nostalgic envy" is a better way to describe it…don't y'all think? ANYWAY...
Christian Bale is my favorite cinematic Batman, period. Regardless, I'm glad that his run in the cape and cowl ended with THE DARK KNIGHT RISES. I would have hated to see his Batman come back after the end of RISES and mix it up on screen with superpowered beings, aliens, gods, magic and monsters. Of course, it's a moot point because he wouldn't be Batman without Chris Nolan and Chris was done with Batman on film after "The Dark Knight Trilogy." With all that said, I'm very anxious to see Ben Affleck as Batman and what he and director Zack Snyder do with my beloved character.
BATMAN VS. SUPERMAN: DAWN OF JUSTICE hits theaters on MARCH 25, 2016.



comments powered by