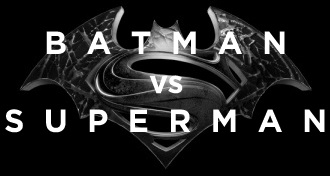 Affleck Was Reluctant to Play Batman
Author: Bill "Jett" Ramey (Follow @BATMANONFILM)
October 25, 2013

Apparently, it took a lot of convincing to get Ben Afflec to sign on as Warner Bros.' new Batman on film. Here's what the actor had to say about taking the part via 411MANIA.COM...
"Initially, I was reluctant as I felt I didnít fit the traditional mold. But once Zack [Synder] showed me the concept, and that it would be both different from the great movies that Chris [Nolan] and Christian [Bale] made, but still in keeping with tradition, I was excited. oing something different and new is always tricky and part of the thrill and the risk is that initially it confounds expectations. The truth is, itís the movie and the execution of it is what all the actors depend on and I believe in Zackís vision."
Hell, I don't blame him at all for being leery of taking the gig. He'll be the first dude to play Batman since Nolan's "Dark Knight Trilogy," so I'm sure he wanted to be positive that Zack Snyder and David Goyer plan on doing something different. Also, it isn't like several years will have gone by between Christian Bale's last Bat-outing -- 2012's THE DARK KNIGHT RISES. No, there will be only a three year gap between that film and Affleck's turn as The Batman in BATMAN VS. SUPERMAN come 2015. Anyway...
Allfeck also confirmed that his Batman -- the one we'll see in BATMAN VS. SUPERMAN and future solo Batman films with BA -- will indeed feature an older and seasoned Batman (as BOF was the first to tell you all back on 8/1/13). However, he didn't give much way because he wants "to be able to capitalize on what is new about this iteration by having it be a surprise to the audience."
BATMAN VS. SUPERMAN hits theaters on July 17, 2015.