Affleck and Irons Talk Batman and Alfred, Respectively
Posted by: Bill "Jett" Ramey (Follow @BATMANONFILM)
Date: December 29, 2015

The original story is below. EW.COM has now officially posted the two pics from the magazine, and here they are...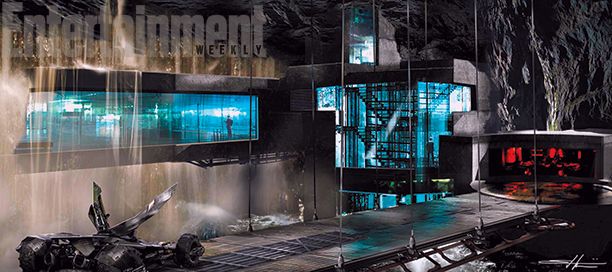 Now, the original post...
Via EW.COM (by way of COLLIDER.COM), below you'll find a couple of quotes from Ben Affleck and Jeremy Irons on the BvS versions of Batman and Alfred. Here's what Affleck had to say about his Batman...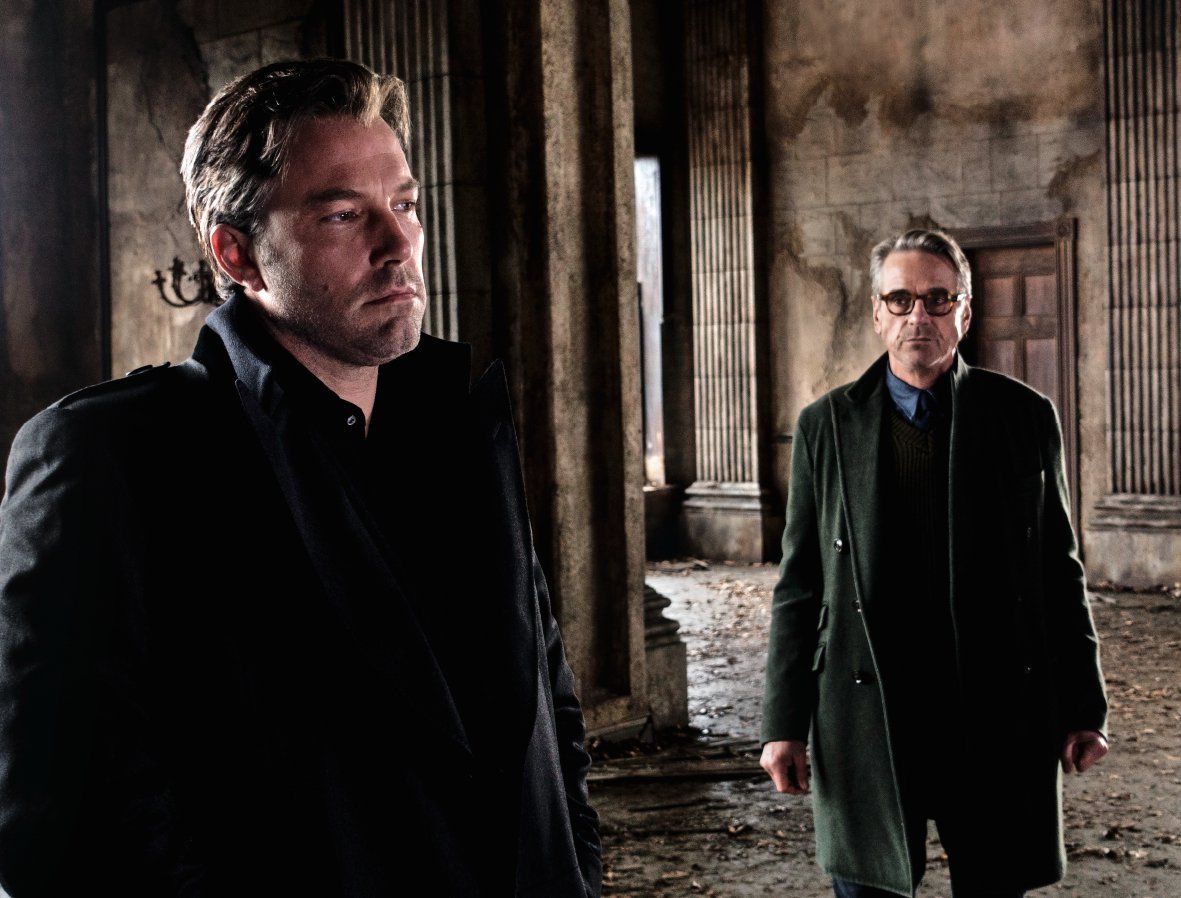 "Batman represents human beings, mortal men. In a world of Flashes and Aquamen and Supermen, there needs to be that guy. It's interesting that he became the leader of the Justice League in the books – I'm not sure how that will play out here – but his humanity is also an asset."
And Irons on Alfred...
"Alfred is a lot more hands on in our film that he has previously been. He's a bit of a grease monkey, and he's very involved in the decisions Bruce makes."
EW also has a new image from the film of the Batcave. There are scans of it online, but I chose not to post it here as it's currently exclusive to EW.
BATMAN v SUPERMAN: DAWN OF JUSTICE hits theaters on MARCH 25, 2016! CLICK HERE for all of BOF's BvS coverage!
Fearing the actions of a god-like Super Hero left unchecked, Gotham City's own formidable, forceful vigilante takes on Metropolis's most revered, modern-day savior, while the world wrestles with what sort of hero it really needs. And with Batman and Superman at war with one another, a new threat quickly arises, putting mankind in greater danger than it's ever known before. Directed by Zack Snyder, the film stars Ben Affleck, Henry Cavill, Amy Adams, Jesse Eisenberg, Diane Lane, Laurence Fishburne, Jeremy Irons, Holly Hunter and Gal Gadot. Snyder directed from a screenplay written by Chris Terrio and David S. Goyer, based on characters from DC Comics, including Batman, created by Bob Kane, and Superman, created by Jerry Siegel and Joe Shuster. The film is produced by Charles Roven and Deborah Snyder, with Wesley Coller, Geoff Johns and David S. Goyer serving as executive producers. Warner Bros. Pictures presents, an Atlas Entertainment/Cruel and Unusual production, a Zack Snyder film, "Batman v Superman: Dawn of Justice." The film opens nationwide in 3D and 2D and in select IMAX theaters on March 25, 2016, and will be distributed worldwide by Warner Bros. Pictures, a Warner Bros. Entertainment Company.

comments powered by