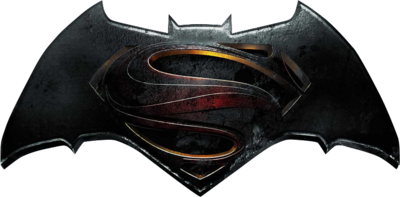 CAST & CREW
NEWS
IMAGES
OPINION
PODCASTS
TRAILERS & VIDEO
REVIEWS
BvS MERCHANDISE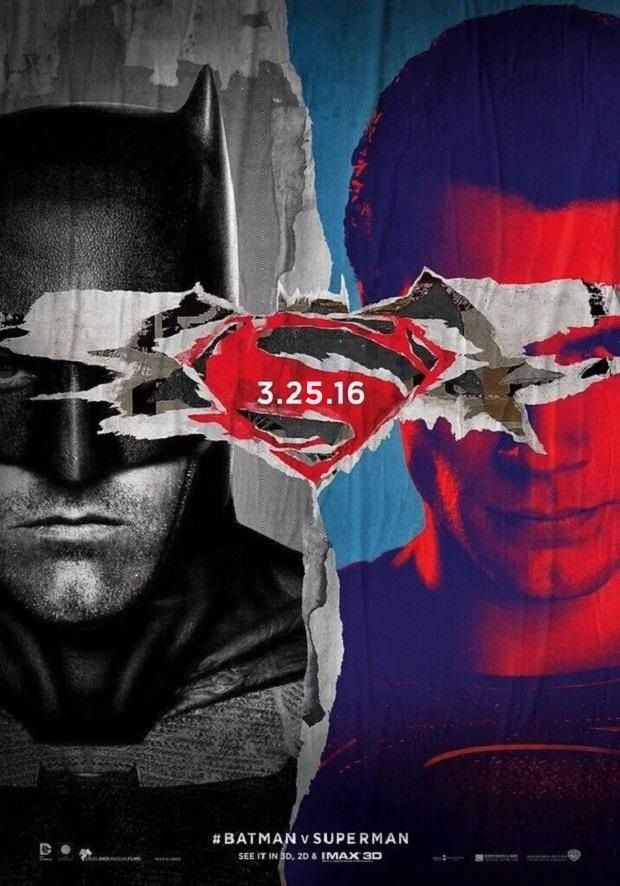 TITLE: BATMAN v SUPERMAN: DAWN OF JUSTICE
RELEASE DATE: March 25, 2016
DIRECTOR: Zack Snyder
STUDIO: Warner Bros.
RATING: PG-13
RUNNING TIME: 2 Hours 21 Minutes
OFFICIAL SITE: BATMANVSUPERMANDAWNOFJUSTICE.COM
FACEBOOK: FACEBOOK.COM/BATMANVSUPERMAN
TWITTER: @BATMANvSUPERMAN
MAIN CAST: Ben Affleck (Bruce Wayne/Batman), Henry Cavill (Kal El/Clark Kent), Amy Adams (Lois Lane), Jesse Eisenberg (Lex Luthor), Jeremy Irons (Alfred Pennyworth), Laurence Fishburne (Perry White), Diane Lane (Martha Kent), Holly Hunter (Senator Finch), and Gal Gadot (Diana Prince/Wonder Woman).
PRODUCERS: Charles Roven, Deborah Snyder
EXECUTIVE PRODUCERS: Benjamin Melniker, Michael E. Uslan, Wesley Coller, David S. Goyer, Geoff Johns, Christopher Nolan and Emma Thomas
STORY/SCREENPLAY: David S. Goyer (story), Zack Snyder (story), David S. Goyer (screenplay #1), Chris Terrio (final screenplay)
OFFICIAL SYNOPSIS: Fearing the actions of a god-like superhero left unchecked, Gotham Cityís own formidable, forceful vigilante takes on Metropolisís most revered, modern-day savior, while the world wrestles with what sort of hero it really needs. With Batman and Superman at war with one another, a new threat quickly arises, putting mankind in greater danger than itís ever known before.


Deleted Scene: "Communion" (3.28.16)
Opening Weekend Box Office Report (3.27.16)
BOF at the BvS Press Junket (3.22.16)
Affleck: Batman Living in "Gray Area" (3.15.16)
VIDEO: Cavill on GMA (3.15.16)
International TV Spot w/New Footage (3.14.16)
Affleck Talks Batman, BvS & More (3.11.16)
Is WB Officially Hinting at Bizzaro in BvS? (3.10.16)
SOURCE: BvS Darker Than MOS & TDKTrilogy (3.10.16)
TV Spot #9 (3.4.16)
EW Feature on BvS, Covers, Review...Kinda (3.3.16)
"Here I Am" TV Spot (3.1.16)
Zack Snyder Tweets New Image (3.1.16)
TV Spot #8 (3.1.16)
VIDEO: Affleck Surprises Fans in Batmobile (3.1.16)
VIDEO: Affleck on KIMMEL (2.29.16)
New Promo Clip, Featurette (2.29.16)
New Promo Pic (2.27.16)
Affleck Did Re-writes...in the Bat-Suit (2.26.16)
VIDEO: Eisenberg Asks "Batman or Superman...or Lex?" (2.15.16)
R-Rated "Extended Cut" Coming to Blu-ray (2.24.16)
Armored Batman, Press Conference Superman Pics (2.24.16)
VIDEO: Cavill Asks Kids: "Batman or Superman?" (2.22.16)
VIDEO: Affleck, Cavill on GMA (2.16.16)
VIDEO: Affleck, Cavill on NBA All-Star Pregame Show (2.15.16)
Final Trailer (2.11.16)
Bruce Wayne Promo Image (2.14.16)
2 Quad Posters (2.11.16)
IMAX Poster (2.11.16)
DETECTIVE COMICS #50 BvS Variant Cover (2.9.16)
BvS's Gotham Turkish Airlines TV Spot (2.7.16)
BvS to Open in China 3/35/16 (2.7.16)
1st Listen at the BvS "Batman Theme" (2.9.16)
1st Box Office Predictions (2.1.16)
Irons Talks "Loco Parentis" Alfred (1.28.16)
Snyder Asked Nolan For His "Bat-Blessing" (1.27.16)
EMPIRE Cover w/Batman (1.26.16)
Charles Roven Talks "Darkened" Batman (1.26.16)
Jim Lee EMPIRE Cover (1.25.16)
Trailer #4 (1.25.16)
"He Brought the War to Us" TV Spot (1.25.16)
"Stare Down" Poster (1.24.16)
"Face Off" TV Spot (1.24.16)
More BvS w/Zack Snyder (1.21.16)
BvS Cereal Review (1.17.16)
Snyder on Tumbler, New Batmobile Difference (1.15.16)
"The Bat is Dead" Preview Clip (1.14.16)
Snyder Talks Doomsday (1.12.16)
Brazilian TV Spot (1.12.16)
"Son" TV Spot #2 (1.10.16)
"Do you bleed?" TV Spot #1 (1.9.16)
Lex Luthor on the Cover of WIRED (1.9.16)
Synder: Last Traielr DIDN'T Reveal Too Much (1.9.16)
Affleck Talks Batman, Irons Talks Alfred (12.29.15)
TDK Japanese TV Spot (12.24.15)
TDK's Runtime Revealed? (12.21.15)
TDK/Bale ARKHAM KNIGHT Skin (12.19.15)
VIDEO: German BvS TV Spot (12.20.15)
Affleck: How My Batman is Different (12.18.15)
Lex Disses The Batman in New "Interview" (12.17.15)
1st Round of Character Posters Released (12.16.15)
VIDEO: Trailer #3 (12.2.15)
VIDEO: Trailer #3 Sneak Peek (11.30.15)
Sneak Peek on GOTHAM, 11/30/15 (11.27.15)
Affleck: "Tons of Pressure" on BvS (11.25.15)
Deluxe Action Figures Revealed (11.23.15)
Roven Talks BvS, DCEU (11.10.15)
Batfleck Concept Art Revealed (11.6.15)
New Synopsis? (11.3.15)
Cavill, Affleck Talk Opening Scene (10.23.15)
Synder Talks Miller's Influence (10.22.15)
New Pic of Batfleck on BvS Set (10.21.15)
BvS on TOTAL FILM Cover (10.21.15)
BvS DCL Coming to ARKHAM KNIGHT (10.16.15)
Viral Campaign: "LexCorp Website Live" (10.9.15)
Batsuit Concept Art/Details (10.8.15)
The Pic of Ben Affleck as Batman (10.8.15)
Viral Campaign: "Lex/OS" (10.8.15)
Virgal Campaign: "Meet Lex Luthor, Jr." (10.6.15)
Eisenberg: BvS Has "Sophisticated" Themes (9.25.15)
Jesse Eisenberg Talks BvS on TODAY (9.8.15)
New Batmobile Pic (9.4.15)
It Takes a Handprint to Access the Batsuit! (8.28.15)
BvS Costume Designer Talks Bat-Suit (8.18.15)
New Viral Pic of Bruce Wayne of BS? (8.4.15)
EMPIRE Pics Released in Hi-Res (7.30.15)
Affleck Talks "F'ed-Up" Batman (7.29.15)
Snyder Talks Batman, DCCU (7.29.15)
Pic of Lex's Basketball Court (7.28.15)
3 New Images - Superman, Batman, Lex (7.28.15)
Affleck (Batman) & Cavill (Superman) on EMPIRE MAGAZINE Cover (7.26.15)
BvS Trailer #2 Analysis (7.12.15)
Image of "Desert Batman" From BvS (7.13.15)
BvS Trailer #2 (7.11.15)
BvS at SDCC '15 Recap (7.11.15)
More Pics of Armored Batsuit at SDCC '15 (7.9.15)
Armored Batsuit at SDCC '15 (7.9.15)
Snyder, Affleck Talk BvS, Batman & More (7.4.15)
BvS on EW Cover, More Pics (7.2.15)
BvS Confirmed for SDCC '15 (7.1.15)
Eisenberg Says His Lex is Different (6.19.15)
A Look Inside the Batmobile (6.9.15)
Batmobile Revealed Publicly (6.9.15)
Official Synopsis Released (6.9.15)
Is Batman in SUICIDE SQUAD? (4.28.15)
Is Robin's Suit in Trailer #1? (4.22.15)
IMAX Trailer Event Description (4.21.15)
Snyder Tweets Pic of Full Batsuit (4.21.15)
Bleacher Report Video w/New Batsuit & Batmobile (4.20.15)
1st BvS Teaser Posters (4.19.15)
BvS Trailer #2 Analysis (7.12.15)
Trailer #1 Review by Bill "Jett" Ramey (4.18.15)
Trailer #1 Review by Rick Shew (4.18.15)
1st BvS Batman Screenshots (4.17.15)
1st BvS Trailer Released! (4.17.15)
1st Trailer Teased (4.15.15)
1st Trailer Leaked Online (4.17.15)
Is THAT a Robin Suit in the Batcave? (4.22.15)
Poster Dropping Before 1st Trailer? (4.9.15)
Is Jason Todd in BvS? (4.7.15)
IMAX Debuting 1st Trailer on Monday, April 20th (4.14.15)
Billing Block (Credits) Revealed (4.14.15)
Costume Designer Talks "Zack's Vision" (4.6.15)
1st Pic of Jesse Eisenberg as Lex Luthor (3.25.15)
Gal Gadot Talks Wonder Woman's Powers (3.22.15)
1st Pic of Jason Momoa as Aquaman (2.20.15)
New Pic of Zack Snyder on the BvS Set (2.5.15)
BvS Trailer w/JUPITER ASCENDING? NOPE! (2.5.15)
Momoa Says Aquaman Isn't White or Blonde (1.28.15)
Amy Adams Says She Has Only 1 Scene w/Ben Affleck (1.27.15)
Fight Choreographer Talks Batman/Superman Showdown (1.20.15)
BvS Will NOT Be A 2-Parter (1.12.15)
Bale's Bat-Advice for Affleck (12.11.14)
Jeremy Irons Talks BvS's Alfred (12.9.14)
DP Larry Fong Confirms BvS Has Wrapped (12.5.14)
BvS Filming Wraps (12.3.14)
Nolan Talks Batfleck (11.21.14)
BvS Filming in IMAX (11.17.14)
Classic "Batman Moment" in BvS (11.12.14)
Hans Zimmer's Batman Theme Predicament Solved (11.4.14)
Jenna Malone Joins the Cast As...? (10.21.14)
Producer Charles Roven Talks Batfleck (10.13.14)
AUDIO - Harry Lennix Talks Batfleck (10.6.14)
No, That's NOT Wayne Manor (9.30.14)
An Extra Speaks/How Much TDKReturns is in BvS? (9.28.14)
Night Filming at the "Depot" (9.16.14)
Batfleck & Batman Are Both Angry Dudes (9.15.14)
Zack Snyder/WB Release 1st Full Pic of the Batmobile (9.11.14)
Batmobile Filming Revving-up in Detroit (9.10.14)
Lex's Hair/Batman & Batmobile Night Shoots (9.4.14)
GCPD Spotted in Detroit (9.4.14)
Scoot McNairy/Jimmy Olsen Rumor Control (8.30.14)
BvS Rumor Control (8.21.14)
Affleck Talks Batfleck (8.15.14)
Zack Snyder Defends Aquaman (8.10.14)
WB Explains Move to March 25, 2016 (8.8.14)
SPOILERLESS SCOOP: Aquaman Confirmed and More (8.5.14)
BvS Released Moved to March 25, 2016 (8.6.14)
On-Locaton Shooting Begins in Detroit (8.4.14)
The Batmobile Debuting in Detroit This Week? (8.4.14)
WB Will Not Release SDCC '14 BvS Footage (8.1.14)
Zack Synder and co. @ SDCC '14 (Video) (7.31.14)
BATMAN v SUPERMAN Footage Shown at SDCC '14 (7.26.14)
WB Releases Pic #1 of Gal Gadot as Wonder Woman (7.26.14)
WB Releases Pic #2 of Ben Affleck as Batman (7.25.14)
BvS Cape & Cowl on Display at SDCC '14 (7.25.14)
Gary Oldman Talks BvS (7.15.14)
Batfleck's Batsuit Color/Lex: Hair or Bare? (7.10.14)
Kevin Smith Talks "Cloth" Batsuit (7.7.14)
Zack Snyder Talks BvS (7.3.14)
1st BvS Pic of Henry Cavill as Superman (7.3.14)
Henry Cavill Dressed as Clark Kent on Set (6.30.14)
Scoot McNairy Joins Cast (6.28.14)
Official Title and Logo Revealed (5.21.14)
1st Pic of Ben Affleck as Batman (5.13.14)
Snyder Teases New Batmobile (5.12.14)
Ray Fisher Cast as Cyborg (4.24.14)
Snyder: Why Batman is in BvS (4.17.14)
Hans Zimmer to Score BvS (4.15.14)
Zack Snyder Talks BvS (3.4.14)
Jessie Eisenberg, Jeremy Irons cast as Lex, Alfred (1.31.14)
Gal Gadot Cast as Diana Prince/Wonder Woman (12.4.13)
MAN OF STEEL Sequel to Include Batman (7.21.13)
MAN OF STEEL Sequel Being Fast-Tracked (6.11.13)

BATMANvSUPERMAN: DAWN OF JUSTICE by Bill "Jett" Ramey (3.22.15)
BATMANvSUPERMAN: DAWN OF JUSTICE by JoAnne Hyde (3.24.15)
BATMANvSUPERMAN: DAWN OF JUSTICE by Rick Shew (3.24.15)
BATMANvSUPERMAN: DAWN OF JUSTICE by Paul Wares (3.24.15)
BATMANvSUPERMAN: DAWN OF JUSTICE by Robert Reineke (3.24.15)


BvS Podcast #3 (3.27.16)
BvS Podcast #2 (3.27.16)
BvS Podcast #1 (3.26.16)
Jett at the BvS Press Junket (3.20.16)
Who's the "Dead Robin" in BvS? (3.13.16)
Talkin' BvS EW Article & More (3.5.16)
R-Rated "Ultimate Cut" and More (2.28.16)
Talkin' BvS Box Office w/Mark Hughes (2.21.16)
The "Final Trailer" Podcast (2.14.16)
"Dawn of the Justice League" Podcast (1.23.16)
BvS Trailer #3 Podcast (12.5.15)
BvS Trailer #2 Podcast (7.26.15)
Jett Talks BvS on TOG Podcast (2.1.15)
2014 Year in Review/BvS in 2015 (1.3.15)
Affleck Talks Batfleck, Scoot McNairy Rumors & More (8.24.14)
BvS "Script Leak" - Real or Fake? (7.12.14)
Batfleck Revealed!/Lee Bermejo (5.17.14)
BvS: Batfleck, Nightwing, & Wonder Woman...Oh My! (11.16.13)
The New Batman & DC on Film (8.2.13)

View post on imgur.com


BvS Trailer #2 Analysis (7.12.15)
BvS: What's In Store for 2015 (1.1.15)
SDCC '14 Footage Reviewed (7.27.14)
Be Careful of what You Wish For (6.17.14)
Jett's Take on the Title, Subtitle, & Logo (5.24.14)
Jett's Take on the New Bat-Suit (5.13.14)
Move BvS To July '16 (4.9.14)
Could Wonder Woman be a Kryptonian? (1.10.14)
Batman On Film AFTER BvS, Part 2 (11.28.13)
Batman on Film AFTER BvS (11.23.13)
Casting Batfleck: A Shameful Day For Bat-Fans (8.24.13)
WB's Shakin' Their Bat-Money Maker! (7.26.13)


BATMAN v SUPERMAN on Amazon.com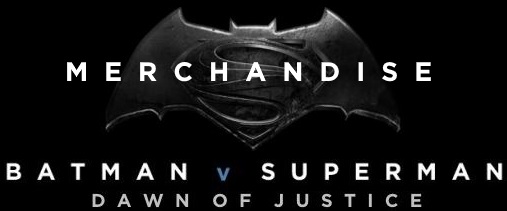 comments powered by