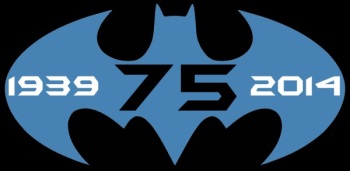 Batman on Film History at SDCC '14
Posted by: Bill "Jett" Ramey (Follow @BATMANONFILM.COM)
August 3, 2014

Below you'll find a gallery of pictures I snapped of Batman on film history while at San Diego Comic Con 2014. Warner Bros. had several of the Batsuits, cowls, and props used in all seven of their Batman films from the Tim Burton/Joel Schumacher "Batman Anthology" and Chris Nolan's "Dark Knight Trilogy" – and even Ben Affleck's Batman cape and cowl from the upcoming (and still filming) BATMAN v SUPERMAN – on hand in celebration of Batman's 75th anniversary. Though I've already seen most of the props and suits from "The Dark Knight Trilogy," I had never seen any of the stuff used from the Burton/Schumacher films in person. Being able to see one of the Batsuits from BATMAN '89 was tremendously cool! Enjoy!



comments powered by