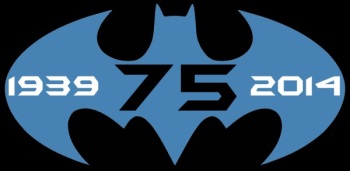 The Piano Guys's "BATMAN EVOLUTION"
Posted by: Bill "Jett" Ramey (Follow @BATMANONFILM.COM)
September 25, 2014

September 2014 is nearing its end, and that means the end of BOF's year-long celebration of "BATMAN 75" as well. BUT...
We STILL have one more quarter of '14 left, so let's carry on, jump up and down, and set fireworks off for the GREATEST comic book superhero/fictional character of all-time these last three months of the year. Y'all with me? SO...
Here's a VERY COOL music video/performance by folks known as The Piano Guys and it's called "BATMAN EVOLUTION." Enjoy!
Batman Evolution from ThePianoGuys on Vimeo.
Thanks to longtime BOF'er "Ryan for the heads up!



comments powered by