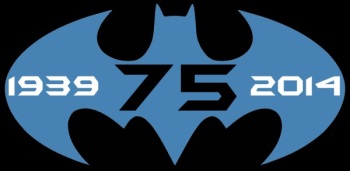 "The Interrogation" From THE DARK KNIGHT
Posted by: Bill "Jett" Ramey (Follow @BATMANONFILM.COM)
August 18, 2014

"No, you…YOU…complete ME!" - The Joker
The "Interrogation Scene" between Christian Bale's Batman and Heath Ledger's Joker is, arguably, the greatest single moment of superhero cinema to date.
Now, 32 "behind the scenes" pics of the filming of that scene have been released and longtime BOF'er Matthew Williams has put those pics together with director Chris Nolan's retrospective about shooting it.
While BATMAN BEGINS is my personal favorite Batman film (to date), there's no doubt that THE DARK KNIGHT is not only the best Batman film we've seen so far, but the greatest comic book/superhero film to date. And one of the main reasons for that is when Batman "surprised" The Joker in that GPD interrogation room – y'all know why I put the work surprised in quotation marks, right? ANYWAY…
Here's the "BvJ Interrogation Scene" from THE DARK KNIGHT, in pictures, and with commentary from the great Chris Nolan. Enjoy it in the name of "BATMAN 75!"
Let me say this and, trust me, it's NOT coming from an arrogant POV…
I got to visit with Chris Nolan for about 30 minutes one-on-one during the press junket for THE DARK KNIGHT. Honestly, I wanted to ask him about Heath and his performance as The Joker in the film – specifically about the iconic scene talked about above – but I didn't know how to do it. I knew that Mr. Ledger's death hit Mr. Nolan hard, so I treaded lightly when it came to the subject of Heath out of respect. I did tell him that I thought Heath's performance was more than brilliant and asked one "Heath Joker" question: How did they pull off the "Magic Trick." For Chris's response, CLICK HERE – but I will say that he was more than happy and proud to discuss it.
For a GREAT book about "The Dark Knight Trilogy," I highly recommend THE ART AND MAKING OF THE DARK KNIGHT TRILOGY. If it's not part of your Bat-collection, it should be.



comments powered by