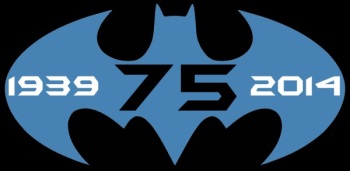 Bat-Villains On Film Ranked (Part 2 of 2)
Author: Bill "Jett" Ramey (Follow @BATMANONFILM.COM)
May 3, 2014

Starting with BATMAN in 1989 through THE DARK KNIGHT RISES in 2012, there have been fifteen interpretations of Batman villains in MAJOR live-action Batman films. Which one is the best? The worst? Read on Batfans to see how I ranked 'em! (CLICK HERE FOR PART 1/#'s 15-6.)
5) Aaron Eckhart as Two Face in THE DARK KNIGHT (2008)
Aaron Eckhart was so good as, well, a good guy – Gotham's "White Knight" Harvey Dent – that we were secretly hoping he'd never turn into Two Face – even though we knew it was going to happen.
4) Jack Nicholson as The Joker in BATMAN (1989)
Great performance? Yes – but it was more Jack Nicholson being "Jack Nicholson" than The Joker. What's more important here is that Nicholson's involvement instantly legitimized the film in the eyes of the mainstream. It's arguable that BATMAN wouldn't have been the blockbuster it turned out to be without Jack signing on to play The Clown Prince of Crime.
3) Anne Hathaway as Selina Kyle in THE DARK KNIGHT RISES (2012)
Remember the fanboy flip out/meltdown that took place when it was announced that Anne Hathaway would play Catwoman – err, Selina Kyle – in THE DARK KNIGHT RISES? Thanks Ms. Hathaway for making the vocal minority of fandom look silly…again.
2) Michelle Pfeiffer as Catwoman in BATMAN RETURNS (1992)
While I'm not down with Selina Kyle's backstory or Catwoman's origin in this film, I can't deny that Ms. Pfeiffer's performance was outstanding. In fact, I think she would've been nominated for an Oscar in a different time. There was no way anyone would be nominated for an Oscar, Golden Globe, etc. for playing a comic book character back in the early 90s. BATMAN RETURNS still sucks though. Really? Brought back to life by the licking of cats?
1) Heath Ledger as The Joker in THE DARK KNIGHT (2008)
Was the #1 spot ever in doubt?
Greatest portrayal of a comic book villain in a live-action film...ever.
"Why so serious?"
OK, Batfans, that's my list of the Bat-Villains on film. How would you rank them? Make sure you provide your own rankings and commentary in the comments section below!
A life-long Batman fan, Bill "Jett" Ramey
is the founder of BATMAN-ON-FILM.COM.
He likes Elvis, The University of Texas,
Dallas Cowboys Football, and of course...
THE BATMAN!
He resides in the GREAT state of TEXAS with his lovely wife, three kids, and two Boston Terriers.



comments powered by