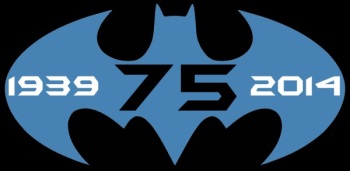 Keaton Promotes BATMAN '89 on LETTERMAN
Posted by: Bill "Jett" Ramey (Follow @BATMANONFILM)
June 28, 2014

In honor of BOTH the 75th anniversary of Batman AND the 25th anniversary of BATMAN '89, here's a video of Michael Keaton on LATE NIGHT WITH DAVID LETTERMAN in June of 1989 promoting the film.
I was ALWAYS a "Letterman Guy," and I totally remember watching this live back in '89! In fact, I taped it (literally on VHS) - as I did everything related to this movie - and watched it over and Over and OVER again. Speaking of Dave Letterman, it's going to be sad when he retires and leaves THE LATE SHOW. I've watched his show, LATE NIGHT on NBC and then THE LATE SHOW on CBS, since the latter went on the air back in 1982.
As far as Michael Keaton, I've been a fan of this dude since NIGHT SHIFT - on of my favorite films of all-time.

comments powered by