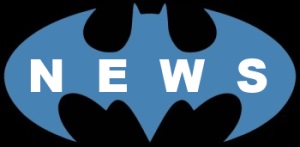 "ZERO YEAR" Batman Action Figure Coming in 2015
Author: Bill "Jett" Ramey (Follow @BATMANONFILM)
December 24, 2014

I'm SO getting this when it's released March 2015...
* Based on Greg Capullo's designs from the best-selling "ZERO YEAR" in BATMAN.
* Recreates Batman as seen in the "ZERO YEAR" event from DC Comics.
* Figure stands 6.75"
* Outstanding detail
* Limited edition
* Available March 18, 2015
* CLICK HERE
to pre-order



comments powered by