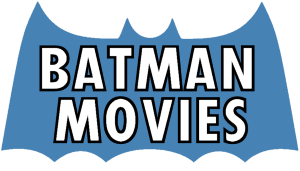 REPORT: The (Possible) Future of Batman on Film
POSTED BY: Bill "Jett" Ramey (Follow @BATMANONFILM)
DATE: September 12, 2015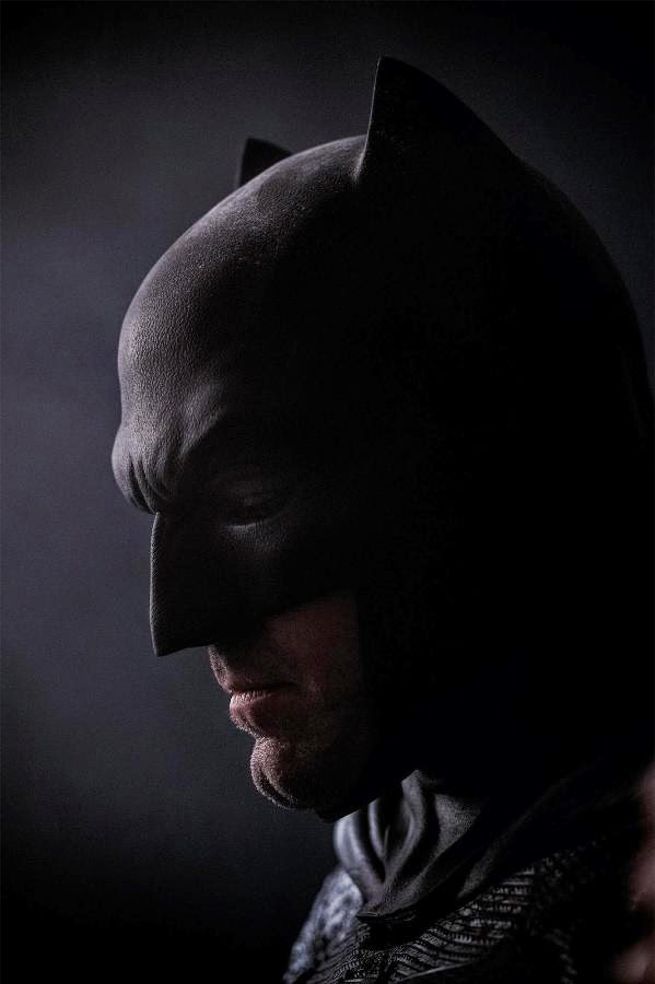 Yes, the rumors surrounding BATMAN v SUPERMAN, the DC Extended Universe, and the solo future of The Dark Knight have been running rampant for a while now.
If you're a regular reader of BOF, you know that for a while now that I've been hinting and alluding to the fact that Ben Affleck's Batman will play not only a major role in BvS, but in the new DCEU in general. Already, Batfleck is scheduled to appear in two films in 2016 -- BvS and SUICIDE SQUAD – and both JUSTICE LEAGUE movies. Furthermore, while it's not officially official, Ben Affleck will write, direct, and star in a solo Batfleck Batflick in either 2018 (as has been rumored but I'm still not buying just yet) or 2019. Folks, that's five – F-I-V-E – films starring or featuring Batman over the course of four years.
Wow.
Frankly, as a Batman fan who runs a going-on 18 year Batman website, that makes me very happy. HOWEVER…
According to FORBES.COM's Mark Hughes, that might not be all that's in store for Batfleck in the DCEU. (FULL DISCLOSURE: Mark Hughes and I are good friends and Mark is a longtime BOF reader and contributor to the site. We consistently talk a lot about what's going on with Batman on film and the DCEU. Our Batman sensibilities are almost identical and we feel the same way about bad online fanboy behavior and the posting of spoilers on sites. Take all that for what you will.) Here's what Mark had to say regarding the DCEU Batman's future in his latest FORBES.COM column…
"I have heard rumor of Batman making some sort of appearance in another of the DC movies, probably CYBORG (and it could be Bruce Wayne rather than Batman, but I've not heard any details, and it's just my personal best guess this is the other film he'll wind up cameoing in). And – go ahead and have a seat for a moment – I have heard a very softly whispered rumor (let me say that again, rumor) there has been some sort of talk of Batman possibly showing up in the MAN OF STEEL sequel.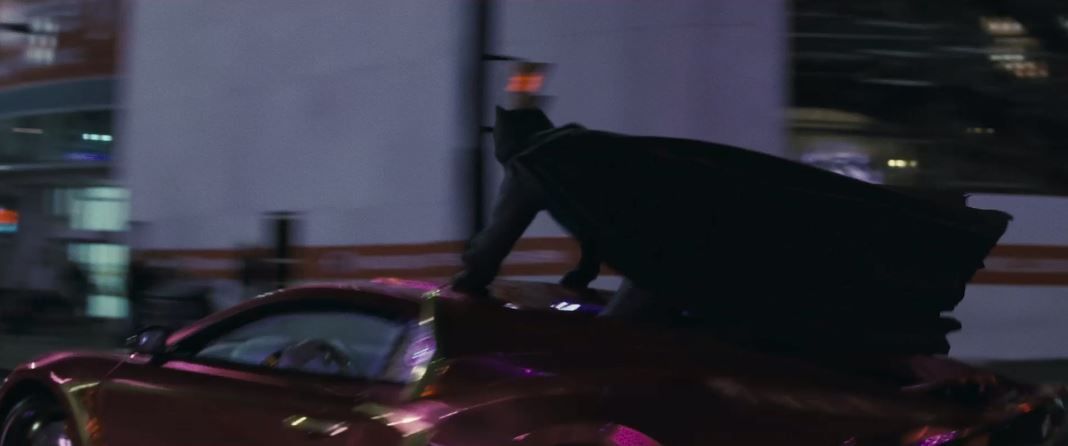 So, Ben Affleck's Batman/Bruce Wayne might not only cameo in SUICIDE SQUAD, but the character might show up in other DC character's solo films?
As of now, I've personally heard nothing about this happening. Would I be surprised if there are folks at Warner Bros. who are pushing for this? Absolutely not. However, I personally don't think it will ultimately go down (at least having Batman "pop in" DCEU film after DCEU film) for several reasons.
First and foremost, I simply don't think that Affleck will have the time to play Batman in multiple DCEU film projects – even if many of them are simply cameos. Remember, this guy likes to act and I don't see him only portraying Batman, for the most part, over the next five or so years. And lest we forget, the dude is one of the best young directors in Hollywood and I'm sure he'll want to direct a film or two (such as LIVE BY NIGHT which begins filming soon and will keep him busy for a good chunk of 2016) over the next half decade. And really, what would be the benefit of a Batman cameo in films like AQUAMAN, WONDER WOMAN, CYBORG, et al, other than to say, "Come see this DCEU film 'cause Batman's in it dammit!"?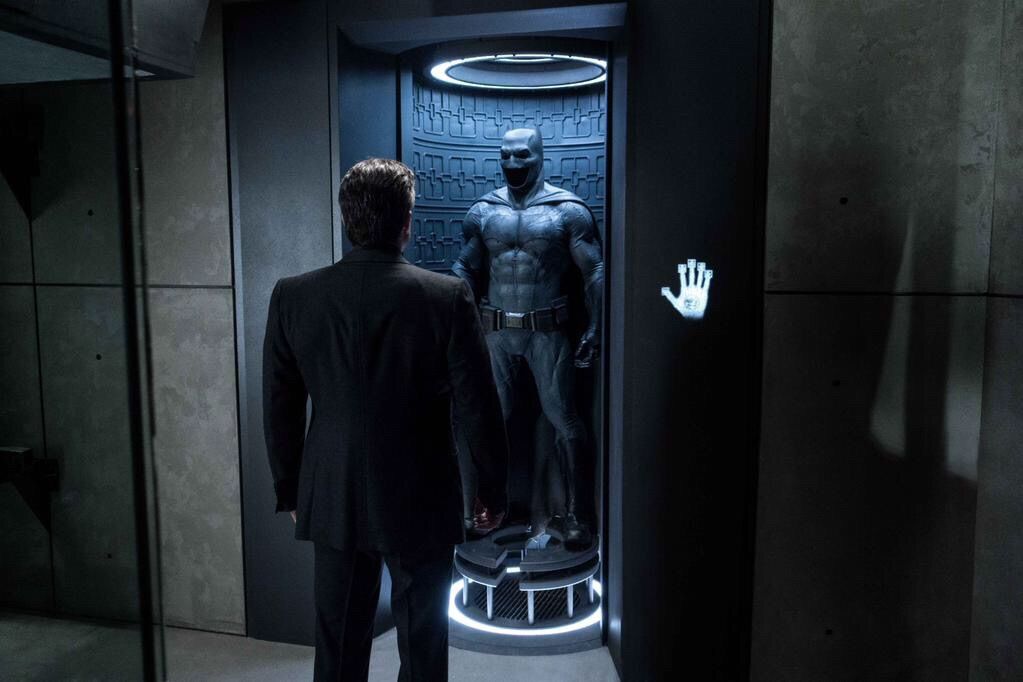 "I gotta put this damn thing on for HOW MANY FILMS?!"
Also, I don't believe that Affleck's Batman ultimately will end up in MAN OF STEEL 2. Frankly, if you need to put Batman in a Superman film to, um, "help" it, then you might as well not make another solo Superman film. And let's be honest, if WB demands Batman be in a Superman movie, it's because they don't believe that Superman can't carry a film and Batman is in it only to add to the box office.
Personally, I feel that another solo Superman film with Henry Cavill as The Man of Steel – especially after BvS and the JUSTICE LEAGUE movies – will do just fine. Plus, as a Batman fan, I'd rather another solo Batman film as opposed to a Batman/Superman team-up movie under the guise of a solo Superman flick.
So, what do you all think about Batman's cinematic future? Could we possibly end up getting too much Batman on film if indeed The Dark Knight cameos in various DCU movies? Sound off in the comments below and make sure you read Mark's article HERE where he also addressed the rumor of Superman's role in BvS and the DCEU being reduced, as well as how Superman's last two solo film endeavors – SUPERMAN RETURNS and MAN OF STEEL – were not "flops."
BATMAN v SUPERMAN: DAWN OF JUSTICE hits theaters on MARCH 25, 2016!
Fearing the actions of a god-like Super Hero left unchecked, Gotham City's own formidable, forceful vigilante takes on Metropolis's most revered, modern-day savior, while the world wrestles with what sort of hero it really needs. And with Batman and Superman at war with one another, a new threat quickly arises, putting mankind in greater danger than it's ever known before. Directed by Zack Snyder, the film stars Ben Affleck, Henry Cavill, Amy Adams, Jesse Eisenberg, Diane Lane, Laurence Fishburne, Jeremy Irons, Holly Hunter and Gal Gadot. Snyder directed from a screenplay written by Chris Terrio and David S. Goyer, based on characters from DC Comics, including Batman, created by Bob Kane, and Superman, created by Jerry Siegel and Joe Shuster. The film is produced by Charles Roven and Deborah Snyder, with Wesley Coller, Geoff Johns and David S. Goyer serving as executive producers. Warner Bros. Pictures presents, an Atlas Entertainment/Cruel and Unusual production, a Zack Snyder film, "Batman v Superman: Dawn of Justice." The film opens nationwide in 3D and 2D and in select IMAX theaters on March 25, 2016, and will be distributed worldwide by Warner Bros. Pictures, a Warner Bros. Entertainment Company.

comments powered by