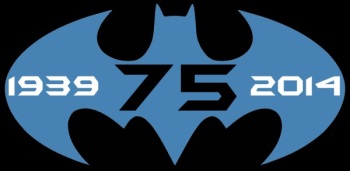 Why No Burton "Batman 3?" BATMAN RETURNS Was "Too Weird"
Author: Bill "Jett" Ramey (Follow @BATMANONFILM)
December 24, 2014

In a recent interview with YAHOO! MOVIES, director Tim Burton says that he didn't do a third Batman film because Warner Bros. thought his second one – 1992's BATMAN RETURNS – was "too weird."
Really? NO WAY! Here's what Burton had to say…
"I think I upset McDonalds. [They asked] 'What's that black stuff coming out of the Penguin's mouth. We can't sell Happy Meals with that!' It was a weird reaction 'Batman Returns,' because half the people thought it was lighter than the first one, and half the people thought it was darker. I think the studio just thought it was too weird —they wanted to go with something more child- or family- friendly. In other words, they didn't want me to do another one."
It's no secret that Burton would've helmed a third Batman film if Warner Bros. hadn't invited him to leave. In fact, the director met with the studio to discuss what he wanted to do with #3, but his fate had been sealed once audiences saw RETURNS and it didn't live up to expectations.
It's also no secret that I despise BATMAN RETURNS as a Batman film. It's very much "Burton," but not so much "Batman." However, I'll admit that I am intrigued with what Burton might have done if given the chance to do another one. Perhaps one day he'll do a "Batman 3" comic book for DC (like Joel Schumacher is reportedly working on, allegedly) which will allow Burton to kinda-sorta complete his own "Bat-Trilogy."
Regardless, BATMAN RETURNS sucked and still sucks.



comments powered by