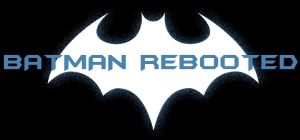 Next Solo Batfilm with Batfleck in 2019?
Posted by: Bill "Jett" Ramey (Follow @BATMANONFILM)
June 20, 2014

According to my friend "El Mayimbe" over at LATINO-REVIEW.COM, the next solo Batman film - which will star Ben Affleck - has a tentative release date of Summer 2019. Here's an excerpt from Umberto's report...
"According to sources, I'm hearing the studio is eyeing 2019 for the standalone Batman film and I even got a working title: THE BATMAN."

Ben Affleck as Batman
My take? I think he's spot on. I've long believed that Ben Affleck didn't sign on to play Batman in DC Comics team-up films for Warner Bros. I've also said that I very much believe (and have heard as much from folks close to the Batman film franchise) that he problably will direct his one solo Batman film as well. Here's what I wrote on BOF on June 13, 2014...
"Batman fans, relax. Just because thereís no mention of a solo Batman film on Finkeís list, doesnít mean that Warner Bros. isnít planning on more solo Batman films in the near future. Batman is, without a doubt, the most popular comic book/superhero character amongst the mainstream audience. I donít think that statement is even debatable and Iíve got the box office data to back it up. So to believe that Warner Bros. isnít planning for more Batman on film is simply unrealistic. If I had to 'guess,' a solo Batman film starring and directed by Ben Affleck will hit theaters in 2020, give a take a year. If this dude is going to make 'BvS' and 'JL' back-to-back, Iím sure heíll want a break from The Bat in order to do a few other projects before returning to Gotham."
An important note to keep in mind: 2019 will mark the 80th anniversary of Batman, so it would certainly be an appropriate year to release a Batman film. For the full report on Latino Review, click on the link provided above.



comments powered by