The Joker on Film: Jared Leto (SUICIDE SQUAD)
Author: Bill "Jett" Ramey (Follow: @BATMANONFILM)
May 30, 2015

PREVIOUS: Heath Ledger's Joker in THE DARK KNIGHT (2008)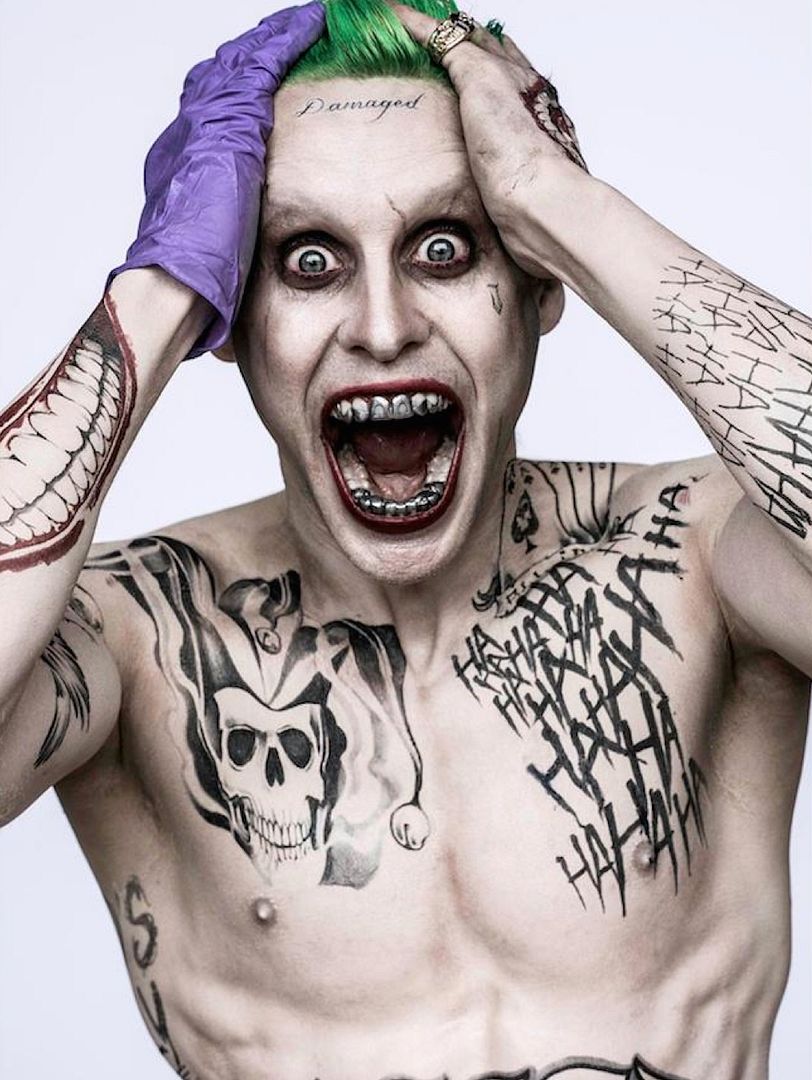 At this point, it's going to be hard to write about and/or judge Jared Leto's version of The Joker as he's still filming the role at the time this article went live. Thus, this article will be updated next year when SUICIDE SQUAD hits theaters on August 5, 2016.
However, we do know a few things about Leto's Joker and can assume some things as well. So let's do that shall we?
* This incarnation of The Joker on film will be the first time the character is in a live-action movie that is not a "Batman Film;" though Ben Affleck's Batman does cameo in SUICIDE SQUAD.
* Leto's Joker has very pale skin (I wouldn't call it "chalk white"), green hair (bright green hair suggesting that it could be dyed?), and red lips (lipstick?). At this point, we have no idea how this version of the character became The Joker. Maybe his appearance was altered due to a chemical bath, or maybe it wasn't. It's quite possible that the new DCCU Joker "just IS" and his backstory and origin will never be explained.
* Aesthetically, Leto's Joker – as mentioned previously – sports white skin, green hair, red lips, LOTS of tattoos, and a silver grill in his mouth. While the first official image released of Leto as The Joker (see above) features him shirtless, set photos (taken during location filming) show him wearing a purple shirt under a silver jacket with black trim and black pants.
* Finally, it's safe to say that Jared Leto will be the first actor to portray The Joker in more than one live-action film. Rumor has it that Leto will cameo as The Joker in BATMAN v SUPERMAN, as well as Ben Affleck's solo Batman film.
That's about all we have to go on at this point. So what do you think of the Leto-Joker? Post your thoughts in the comments section below!
NEXT:
?