The Joker on Film: Cesar Romero
Author: Bill "Jett" Ramey (Follow: @BATMANONFILM)
May 24, 2015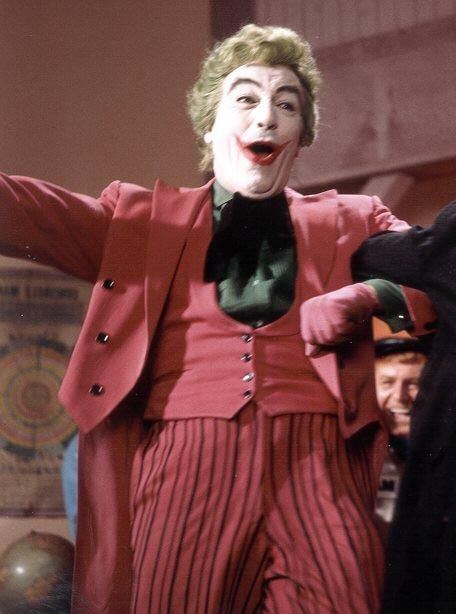 Cesar Romero
BATMAN '66 & BATMAN TV Series (1966-1968)
The first live-action incarnation of The Joker was found in the 1960s BATMAN TV series and the 1966 film, BATMAN. Actor Cesar Romero portrayed The Joker in both the television series and its 1966 spinoff movie.
This version of The Joker was depicted as a harmless prankster (which was in line with the way The Joker was portrayed in Batman comics at that time). However, The Joker's hijinks would sometimes become dangerous and potentially life-threatening – particularly when it came to Batman and Robin.
There was no backstory for this incarnation of The Joker. The only thing ever said about The Joker's pre-Joker life came from Batman who revealed that The Joker had once been a hypnotist in his younger days. Since the Cesar Romero Joker's origin was never told, whether the character wore makeup or not was never revealed. However, it's assumed that he was "permawhite" as The Joker was in Batman's comics.
Cesar Romero made his debut as The Joker in the The Joker is Wild/Batman is Riled" during season one of BATMAN in 1966. He would appear in ten episodes of the series from 1966 to 1968 as well as the 1966 BATMAN theatrical film.
NEXT: Jack Nicholson's Joker in BATMAN '89