Warner Bros. and The Cartoon Network provided
BOF
with some pics and video from the upcoming episode of
BATMAN: THE BRAVE AND THE BOLD
titled "Menance of the Conqueror Caveman!" Here's the synopsis:
"In this episode, 31st Century Booster Gold travels back 100 centuries to join Batman and become a celebrity hero. In his quest for fame, he unwittingly enables the immortal tyrant Vandal Savage to carry out his nefarious plot of turning everyone into cavemen and take over the world!"
Two more video previews below...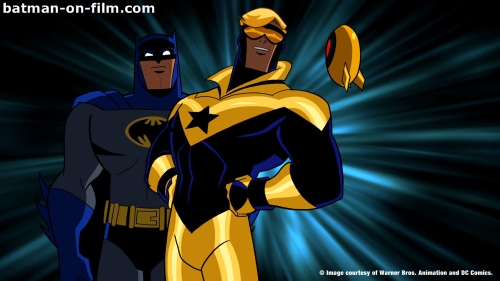 "Menace of the Conqueror Caveman!" was written by Matt Wayne and directed by Ben Jones. It premieres on May 15, 2009.