Warner Bros. and The Cartoon Network provided
BOF
with some pics and video from the upcoming episode of
BATMAN: THE BRAVE AND THE BOLD
titled "Legends of The Dark Mite!" Here's the synopsis:
"Batman's biggest fan, BatMite, is also his biggest nightmare when the 5th dimensional imp pops up and in an effort to make Batman a better hero, throws Gotham City into chaos. Kidnapping The Dark Knight and traveling to the surreal 5th dimension, the adventure continues with references to many of the classic villains. Be on the look out for cameos featuring the WBA creative team on a Con panel!"
Check out the pics and the video below...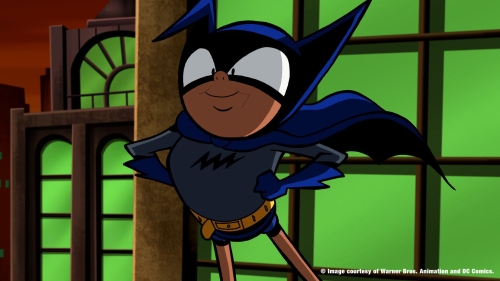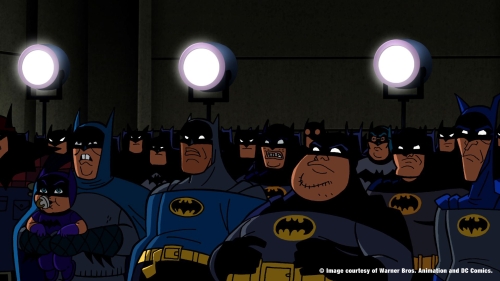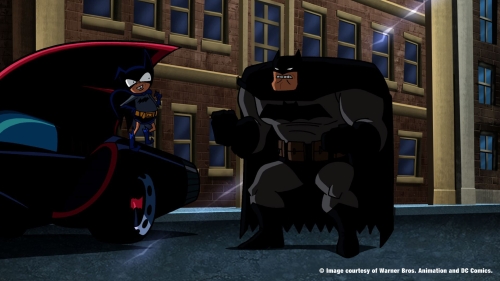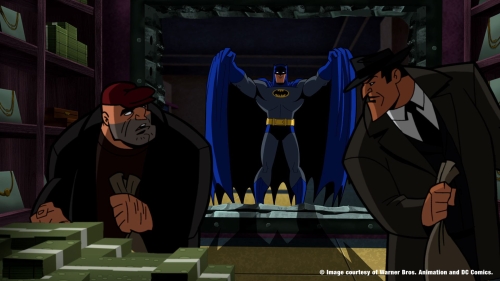 CLICK HERE for 2 more video previews and 5 more pics!
Guys, y'all are going to thing I've done lost my Batman-mind! This was one of the craziest and silly Batman shows I've seen since Adam West wore the cape and cowl, but...
IT. IS. AWESOME!
"Legends of The Dark Mite" was directed by Ben Jones and written by Paul Dini and guest-stars Paul Reubens as "Bat-Mite." It first airs on May 29, 2009!