Warner Bros. and The Cartoon Network provided
BOF
with some pics and video from the upcoming episode of
BATMAN: THE BRAVE AND THE BOLD
titled "The Color of Revenge!" Here's the synopsis:
"Batman and Robin team up again, but it's not like it always was--there was a reason Robin left to go work on his own. As Crazy Quilt comes after Robin for revenge, all the dirty laundry comes out between The Dynamic Duo!"
Sounds great! Anyway, check out the pics and the video below...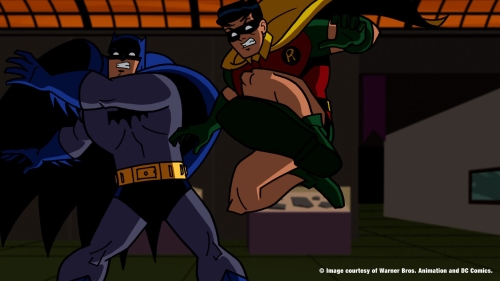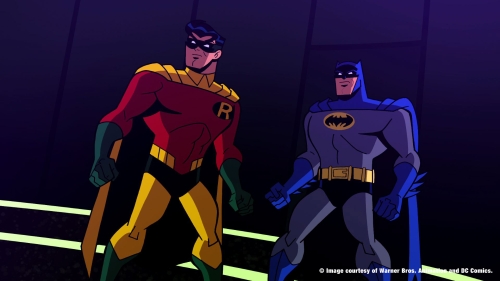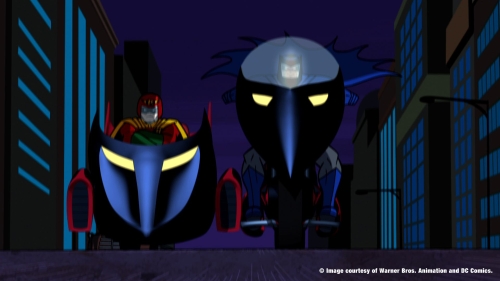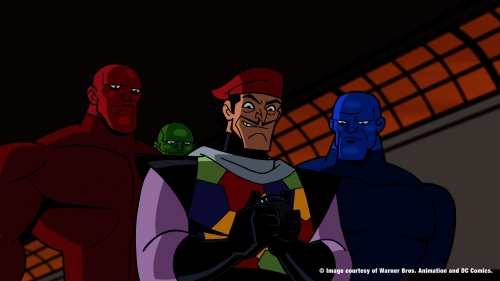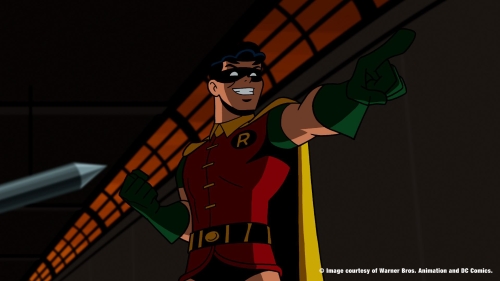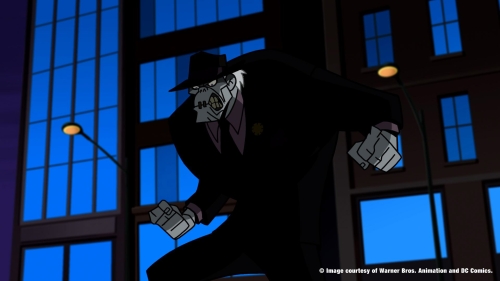 CLICK HERE for 2 more video previews!
This episode features the debut of Robin, The Boy Wonder and a personal fave villain of mine (*wink*), Crazy Quilt! "The Color of Revenge!" airs May 22, 2009 -- don't miss it! (I wonder what Nolan could do with Crazy Quilt? Hmm.)