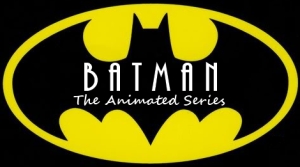 "What is Reality?" (Season 1/Episode 48)
Posted by: Bill "Jett" Ramey (Follow: @BATMANONFILM)

SYNOPSIS
The Riddler returns and lures Batman into a dangerous riddle-laden virtual reality computer program.

INFO
"What is Reality?" was written by Marty Isenberg and Robert N. Skir. It was directed by Dick Sebast. It originally aired on November 24th, 1992.

DOWNLOAD



Buy and watch "What is Reality?" via
AMAZON.COM
EPISODE SUMMARY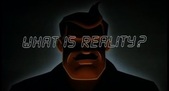 Out to to prove once and for all that his is the superior mind, The Riddler lures Batman into a riddle-solving contest inside the virtual reality of a computer game.
If The Dark Knight wins, Jim Gordon lives. If Edward Nigma is victorious, goodbye JG.
In the course of solving the riddles and escaping the Riddler's traps, The Batman learns that he is able to manipulate the virtual reality landscape much like The Riddler does.
Advantage Batman.


comments powered by