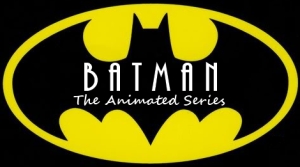 "Birds of a Feather" (Season 1/Episode 47)
Posted by: Bill "Jett" Ramey (Follow: @BATMANONFILM)

SYNOPSIS
The Penguin becomes the toast of the Gotham social scene after being released from prison.

INFO
"Birds of a Feather" was written by Chuck Menville (story) and Brynne Stephens (teleplay). It was directed by Frank Paur. It originally aired on February 8th, 1993.

DOWNLOAD



Buy and watch "Birds of a Feahter" via
AMAZON.COM
EPISODE SUMMARY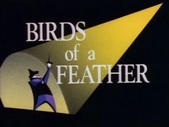 Gotham socialite Veronica Vreeland wants to make a BIG splash with her next party. She comes up with the idea of having a one of Gotham's super-criminals attend.
Her choice: Oswald "The Penguin" Cobblepott.
While convincing The Penguin to come to her party, Veronica finds she actually likes him...as a friend.
On the other hand, The Penguin misinterprets her friendship and begins to fall in love with Vreeland.
Nothing like a bad relationship to wreck being a "reformed" criminal. - "Jett"


comments powered by