"The BOF Week In Review" - May 20-26, 2013
Posted by: Bill "Jett" Ramey (Follow: @BATMANONFILM)
Date: May 26, 2013

Hey y'all, Jett – err "Bill Zu" – here. Oh, you haven't heard? Jett is dead. You can call me "Bill Zu." And as you can see, I'm much Kryptonian now!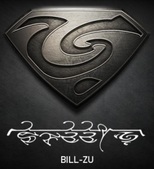 As I'm sure you expected, LOTS of MAN OF STEEL stuff this week on BOF. We also we reviewed issue #11 of BATMAN, INC., told you whether or not you should buy LEGO BATMAN: THE MOVIE, posted the new full trailer for the BATMAN: ARKHAM ORIGINS video game, and saw the trailer for JUSTICE LEAGUE: THE FLASHPOINT PARADOX released. Enjoy!
BATMAN ON FILM: Henry Cavill Keen on BATMAN/SUPERMAN Film
BATMAN - THE ANIMATED SERIES: "Mudslide" Episode Review
MAN OF STEEL: MOS/Hardee's "Potholes" TV Spot
DC COMICS ON FILM: JUSTICE LEAGUE - THE FLASH POINT PARADOX Trailer #1
BAT-COMIC REVIEW: BATMAN, INCORPORATED #11 by Bobby Barrett
DC COMICS ON FILM: Review of LEGO BATMAN: THE MOVIE by Bill "Jett" Ramey
MAN OF STEEL: Superman Character Poster
MAN OF STEEL: General Zod Character Poster
MAN OF STEEL: Jor-El Character Poster
BATMAN IN GAMES: BATMAN ARKHAM ORGINS - 1st Full Trailer



comments powered by