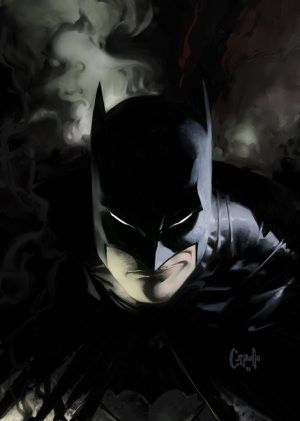 I recently talked to a good "FOBOF" that I respect immensely about the future of Batman on film. As of now,
the "new" cinematic Batman will most likely debut in JUSTICE LEAGUE
– which is rumored to be a Summer 2015 release for Warner Bros. So what about the first, post-"Dark Knight Trilogy" solo Batman movie? My FOBOF says 2017...
at the earliest
.
2017?!
To be honest, that makes sense. That will be at least 2 years after the new Batman on film's debut in JUSTICE LEAGUE and 5 years after the last Batman film, THE DARK KNIGHT RISES. It's probably a good thing to give Batman on film a bit of a break, so a 5 year gap between Bat-movies shouldn't be viewed as a negative. However, there's an elephant in The Batcave and it's called…
JUSTICE LEAGUE.
If JL bombs, that ain't good news for the solo Batman film series. Why would any audience be interested in that version of Batman in a solo film if they didn't like him in the team-up flick?
Of course, Batman is probably popular enough to withstand the storm of a JL flameout. However, should the Batman of future solo films be defined by how he's portrayed in JL, box office flameout or not? That's a completely different topic which we can discuss later.
So what do you think BOF'ers? Is 5 years between Batman films too long? (Nope.) Too short? (I wouldn't go more than 6, 7 years tops.) Should the solo Batman film series have its Batman – and all that entails – be defined by his depiction in another film? (Bad idea!)
It's my hope that my good friends at Warner Bros. will (*ahem*) "postpone" JUSTICE LEAGUE and develop some quality solo films based on their wonderful stockade of DC Comics characters -- BATMAN REBOOTED and a MAN OF STEEL sequel included.
comments powered by