I received a bit of intel here recently that involves the Batman on film reboot and the inevitable
JUSTICE LEAGUE
film.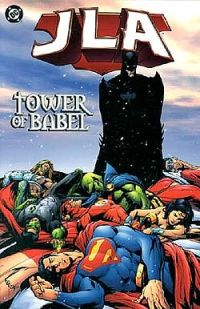 Itís looking as a live-action JUSTICE LEAGUE film -- the one currently being penned by Will Beall for Warner Bros. -- just might be the studioís first big, DC Comics-based tent pole movie after 2013ís MAN OF STEEL. This JL film would, possibly, hit theaters Summer 2015. So, exactly WHAT does this have to do with BATMAN REBOOTED? Read onÖ
Said reboot will come after the JL film, not before. Therefore, the new cinematic Batman will be introduced in the JL film as opposed to a solo film. This would, according to my industry "FOBOF," assure the new Batman film series will be part of a "DC Cinematic Universe."
Keep in mind that this is based on industry scuttlebutt, so take it with a grain of salt. However, if indeed true (And this FOBOF is solid as they come, trust me!) this is not good news for the solo Batman franchise in my opinion. Iíd like the next director of the rebooted cinematic Batman to have more creative control over the character -- something thatís not likely to happen of this scenario plays out.
I have some very strong opinions about this that I shall reserve for an op-ed piece in the near future.