Per my friend "El Mayimbe" from
LATINO-REVIEW.COM
, the five main characters that will star in the
JUSTICE LEAGUE
film are...
Batman
Superman
Wonder Woman
Green Lantern
The Flash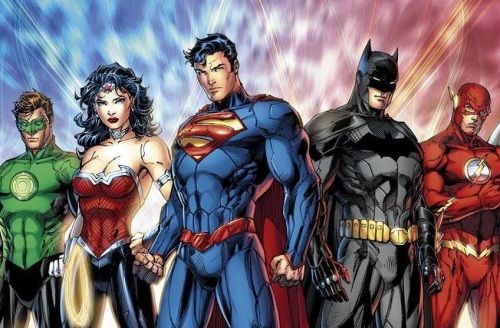 El Mayimbe also reports that Warner Bros. has yet to find a director -- an issue that speaks VOLUMES in my opinion. Does anyone worth their salt want to direct this thing? Also from the Latino Review reporter is the following...
"Think about it for a second, this film will most likely be almost three hours and even then that is still not enough time to give back stories to seven plus characters, have a plot, maybe a romantic entanglement, and throw in Darkseidís evil plan to boot. Itís overkill."
Overkill indeed. And remember, this film is supposed to introduce us to the new cinematic Batman. Thus, the character is going to be defined by how he's portrayed in JL. Won't this sort of handcuff whoever ends up directing the next solo Batman film? Anyway...
For the full story -- which includes the names of characters that might show up in cameos, click on the link provided above.