Henry Cavill Wants Batman/Superman Team-Up Film?
Posted by: Bill "Jett" Ramey (Follow: @BATMANONFILM)
May 23, 2013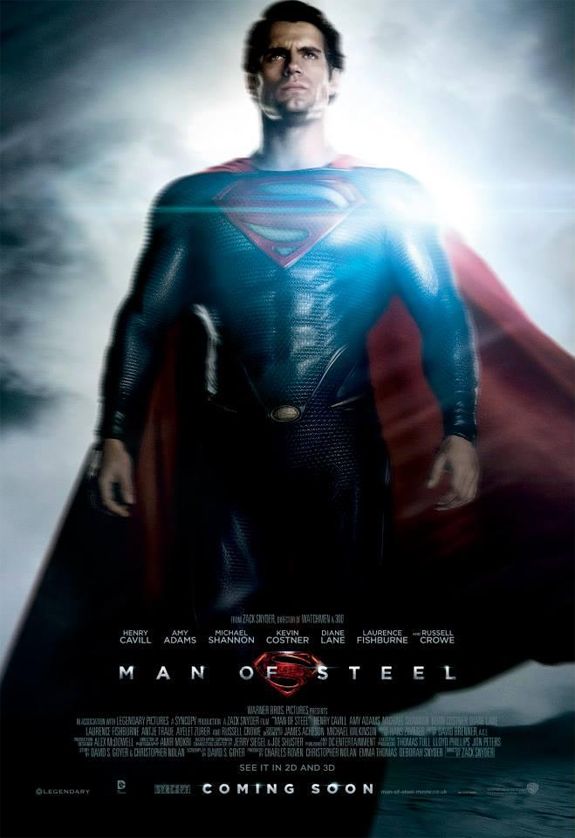 If you're a longtime reader of BOF, you know that I'm not particularly keen on seeing Batman participating in a cinematic team-up film. However, if the right folks were involved, I probably could come around to seeing a Batman and Superman joining forces – or even squaring off – in a future live-action film. Anyway….
It seems -- depending on the context of the question that gave us this response -- that The Man of Steel himself, Henry Cavill, is keen on seeing the two oldest and iconic comic book characters together on film. Here's what he said about it via SFX…
"I think it would be really interesting with the age-old Batman/Superman conflict, because they are two different sides of the same coin and their methods are entirely different. And I think it would actually make for an interesting story as to why, first of all, they were going head to head and how. I think that would make a great story."
OK, since Cavill is actually playing Superman in this Summer's MAN OF STEEL, does he have any inside info that such a project is definitely going to happen? Nope, he's just speculating like the rest of us.
"Who knows [if a Batman/Superman film will happen]. I'm sure there's all sorts of ideas being thrown around at Warner Bros. right now."
Here's the deal y'all...
Mr. Cavill is being "politically correct," trust me. These are the sort of questions that's asked on set visits and press junkets by various outlets (with agendas at times), and he's simply playing "nice." Every time I was in an interview situation with Christian Bale and other media members were also involved, they would always ask him about doing a Justice League film. And Christian was always as politically correct as Henry is here.
With all that said, let's say that there's a Bruce/Clark "World's Finest" film down the line. The Batman we see in it -- or a Justice League film for that matter -- MUST be a "new" Batman. It can't be the Batman (as played by Christian Bale) in "The Dark Knight Trilogy" for two reasons. One, superpowered being don't exist in the "Dark Knight" universe. And two, that story is OVER! So, if it's a project featuring Cavill's Superman and a rebooted Dark Knight, I say bring it on...AFTER another solo Superman film or two.
But trust, me. This is a case of HC simply being PC.



comments powered by