Nothing against you British
BOF
'ers or anything, but I hoping that the following is not
completely
true.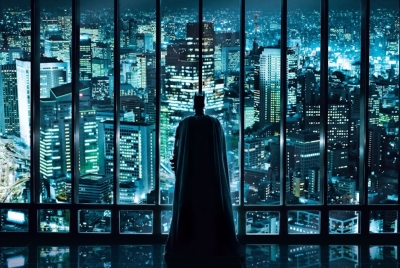 Our old friend "Alfred Pennyworth" is back with a
BATMAN 3
rumor that I sorta find hard to believe, but you never know. And since I know how legit of a source 'ol A.P. is, I have no reason not to believe that there
might
be something to this.
According to A.P. (via a well place source deep within Warner Bros. who is working directly on preliminary planning of B3), BATMAN 3 might lens entirely in the UK.
If true, I would assume that B3 will set up shop at Leavesden Studios, return to the sets at the Cardington Hangers in Bedfordshire, and do location shooting in and around London.
I have a hard time believing that there won't be any location shooting in Chi-town -- especially since both BATMAN BEGINS and THE DARK KNIGHT filmed in the city. Perhaps they'll return to Chicago and shoot there for only a couple of weeks like they did for BEGINS, as opposed to several months as they did for TDK. Plus, there's already been whispers that some early location scouting for B3 has already taken place in Chicago.
Like I said, I've got nothing against the UK or B3 filming there, I just hope that at least a bit of it is shot in The Windy City. Chicago was like part of the cast, you know?