Well, it's now OFFICIAL…
BATMAN 3 is on its way and Chris Nolan IS directing!

The script is currently being written by Chris' brother Jonathan Nolan based on a story by David Goyer and C-Nol -- just as THE DARK KNIGHT was put together.

Here's what Chris had to say about the project to the HERO COMPLEX BLOG…

* "My brother is writing a script for me and we'll wait to see how it turns out...he's struggling to put it together into the epic story that you want it to be."

* "Without getting into specifics [on the story], the key thing that makes the third film an great possibility for us is that we want to finish our story. And in viewing it as the finishing of a story rather than infinitely blowing up the balloon and expanding the story."

* "We have a great ensemble [cast], that's one of the attractions of doing another film, since we've been having a great time for years."

* "I'm very excited about the end of the film, the conclusion, and what we've done with the characters. My brother has come up with some pretty exciting stuff. Unlike the comics, these thing don't go on forever in film and viewing it as a story with an end is useful. Viewing it as an ending, that sets you very much on the right track about the appropriate conclusion and the essence of what tale we're telling. And it hearkens back to that priority of trying to find the reality in these fantastic stories. That's what we do."

So stay tuned to BOF for the whole B3 enchilada -- the preproduction, casting, shooting, premiere and theater run of BATMAN 3. I assure no one covers it better -- or will get you closer to all of those involved -- than me.

This is going to be a BLAST!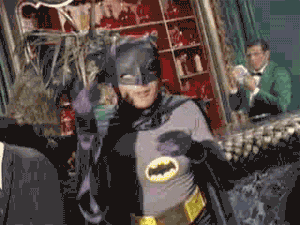 (For the full story -- including the offical announcement about Chris' "Godfathering" of the new Superman reboot -- THE MAN OF STEEL -- visit HERO COMPLEX.)