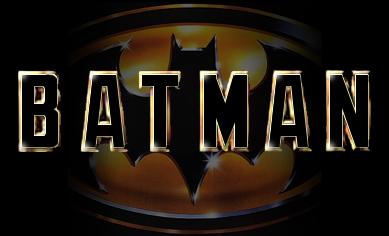 Michael Keaton Talks BATMAN '89, Batmania & More
Author: Bill "Jett" Ramey (Follow @BATMANONFILM)
January 28, 2015

During an extensive interview for BIRDMAN with HITFIX.COM's Kris Tapley (who is a very good friend of mine, FYI/full disclosure), Michael Keaton talked quite a bit about BATMAN '89 – especially the "Batmania" that surrounded it and the brilliance of the Warner Bros. marketing campaign. Check this out…
"It was possibly the most inventive, original campaign for a movie that I've ever seen, and it was really impeccable the way that Warner Bros. did it. That ultra subtle, simple thing. I remember I was in a theater seeing a movie and the very first trailer came up and you see a trailer, see another trailer, see another trailer, and then there's nothing. And then all of a sudden on screen comes the bat symbol, and then it disappears. People went fucking nuts. Then I think two weeks later or something it came on and I think it had the date under it or something, or it was just some subtle thing. And then we started doing little kind of just abstract — like The Batmobile comes flying across and leaves blowing up in the street or something. That was one of the best campaigns I have ever seen."
MK also says a lot more about that film, a bit about Chris Nolan's "Dark Knight Trilogy," and the fact that he's never seen BATMAN RETURNS start to finish - which is probably a good thing. (Oh chill; it was a joke! He hasn't seen any other Batman film start to finish either.) Click on the link provided to check out the entire interview - it'll be worth your while!
And speaking of BATMAN '89 and interviews, check out my 1-on-1 interview with the great Michael Uslan from last Summer for the 25th anniversary of BATMAN '89 RIGHT HERE.



comments powered by