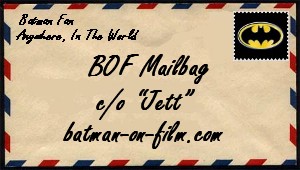 The April '17 BOF Mailbag!
Author: Bill "Jett" Ramey (Follow @BATMANONFILM)
Date: April 9, 2017

Sorry for not having a mailbag in March folks! March was kinda crazy, so I never had time to bang one out. My apologies.
Below you'll find the April edition of the BOF MAILBAG.
Thanks for all the questions and keep them coming via EMAIL, BOF's FACEBOOK PAGE, or on BOF's TWITTER. FYI: We answered A LOT of reader's questions in the latest BOF PODCAST, so check it out below.
Also, please post your thoughts, feedback, and opinion in the COMMENTS SECTION below.
Thanks for reading mailbag and listening to the podcast! Now, let's get started!
Bill, yesterday (4/8/17), stories broke that WB is planning to release four Batman films in 2019 for the 80th anniversary of Batman. I know you answered it in the mailbag, but what are the chances that this is valid and not a fanboy dream?
JETT SAYS: Glen, thanks for bringing this up in the comments and allowing me to address it – 'cause it sure as hell wasn't worth "reporting" on BOF sir.
This is BULLSHIT; and nothing more than click-bait tripe at that.
Frankly, if Warner Bros. actually thinks this is a good F'n idea, then they're stupid as hell.
And I don't think they are stupid as hell…well, most of the time. ;)
Glen, think about it dude. Why in the HELL would anyone other than a fanboy think it's a good idea to put out four damn Batman films in one calendar year? It's NOT; and the fine folks in Burbank know this!
Look, the mainstream loves them some Batman, but this such a plan would lead to franchise fatigue. Too much of a good thing is too much – you know what I'm sayin'?
Lest we forget, a "Batman Movie" is an event – or at least it always has been since 1989.
This is nothing more than a fanboy fantasy that outlets picked up all for the sake of website hits, dammit.
With the possibility of a writers strike on the horizon (set to take place on May 2nd if deal isn't reached) how could this affect current DCEU projects? My concern is for AQUAMAN – we know filming is starting to take place soon and will really pick up in May. The production could be damaged by the strike. I'm reminded of JUSTICE LEAGUE MORTAL – didn't that fall apart due (in part) to the strike?
JETT SAYS: Rachael, that's a great question. I'm not sure how much a writer's strike will affect AQUAMAN (which is already filming) if the script is already done. However, it there's a strike, many members of other unions may not "cross the picket line" and work on the film. So yeah, a strike by writers could certainly affect AQUAMAN. As far as messing with other DCEU projects, there are no other DCEU films scheduled for a 2018 release (and at this point in 2017, I don't see another DCEU film that's ready to go in front of the camera anytime soon), so projects like THE BATMAN, GOTHAM CITY SIRENS and BATGIRL might not be significantly affected.
As far as JUSTICE LEAGUE MORTAL, yes, the writer's strike back then did affect it, but Christopher Nolan not being too happy about the project is what ultimately doomed it. Frankly, it's a damn good thing that film got killed. It was absolutely ridiculous to have two different versions of both Batman (Christian Bale and Armie Hammer) and Superman (Brandon Routh and D.J. Cotrona) in different films at the same time.
How can WB announce NIGHTWING and now BATGIRL with the DCEU in almost certain shambles after JUSTICE LEAGUE is sure to disappoint and Affleck eventually drops out? Can they center this DCED/BEU around a non-Affleck Batman after he laid the foundation? I don't know what they are doing over there. I feel like the donkey following the carrot. I want to love all of these movies, but Ben dropping out would make that very hard. My point is, if they don't already know Affleck's status, how can they greenlight all of these and not even bat an eye and expect us to believe these projects will all actually come to fruition?
JETT SAYS: Good question Matthew. Here's the deal: Even with JUSTICE LEAGUE (and WONDER WOMAN too) created when Zack Snyder was essentially the creative boss of the DCEU, things are going to be significantly different going forward. Post-JL – the DCEU2.0, if you will – the focus is going to be on individual DC-based solo films led by strong filmmakers – and this change is already happening and JL being a huge success or flop will not alter it. While these movies will technically be part of a cinematic universe, they are not going to go out of their way to show that to the audience. In other words, they are kinda-sorta going to be their own thing under the helm of a quality filmmaker. This is why we're getting a James Wan AQUAMAN, a Matt Reeves THE BATMAN, and a Joss Whedon BATGIRL.
As far as Ben Affleck's future as Batman in the DCEU, I have no idea what's going to ultimately happen. It's possible that both Affleck and Warner Bros. already know the answer. I personally hope he comes back at least one more time for THE BATMAN. But if he's done, they'll recast and move on – it's not like this would be without precedent, right?
Jett, do you truly think that Ben Affleck really does not want to be Batman anymore, or is this just the rumor mill stirring the pot since he dropped out of directing THE BATMAN? Also, how are you feeling about WB's "Plan B" direction they are starting to take with the DCEU?
JETT SAYS: Dustin, like I said previously, I really have no idea, based on what I've heard, what's eventually going to happen with Affleck. I'll say this: Well before he dropped out as director of THE BATMAN, I heard that him stepping down was strong possibility (and when I suggested that on BOF, fanboys freaked out and did fanboy raged against me).
And it happened (and it was crickets from the fanboys).
At that same time – and even now – I've heard from the same folks that Affleck stepping away from the role and THE BATMAN altogether isn't out of the realm of possibility. In fact, I've been told by more than one person that it's a 50/50 proposition. Even with Matt Reeves going to work on THE BATMAN around late July/early August, I don't think we'll hear anything about Affleck's future until after JUSTICE LEAUGE comes out in November. JL has enough going against it as it is, and its main star saying he's done as Batman before the film's out would be a PR nightmare.
As I've said many times, I hope Ben Affleck comes back as Batman one more time in a solo Batman film. But if he doesn't, we'll all move on.
As far as WB's DCEU "Plan B" – or the "DCEU2.0" as I call it – I'm totally on board with it. Focus on solo films made by strong filmmakers who have a vision and passion and don't first and foremost worry about DCEU continuity and universe building. This is what's happening and I couldn't be happier.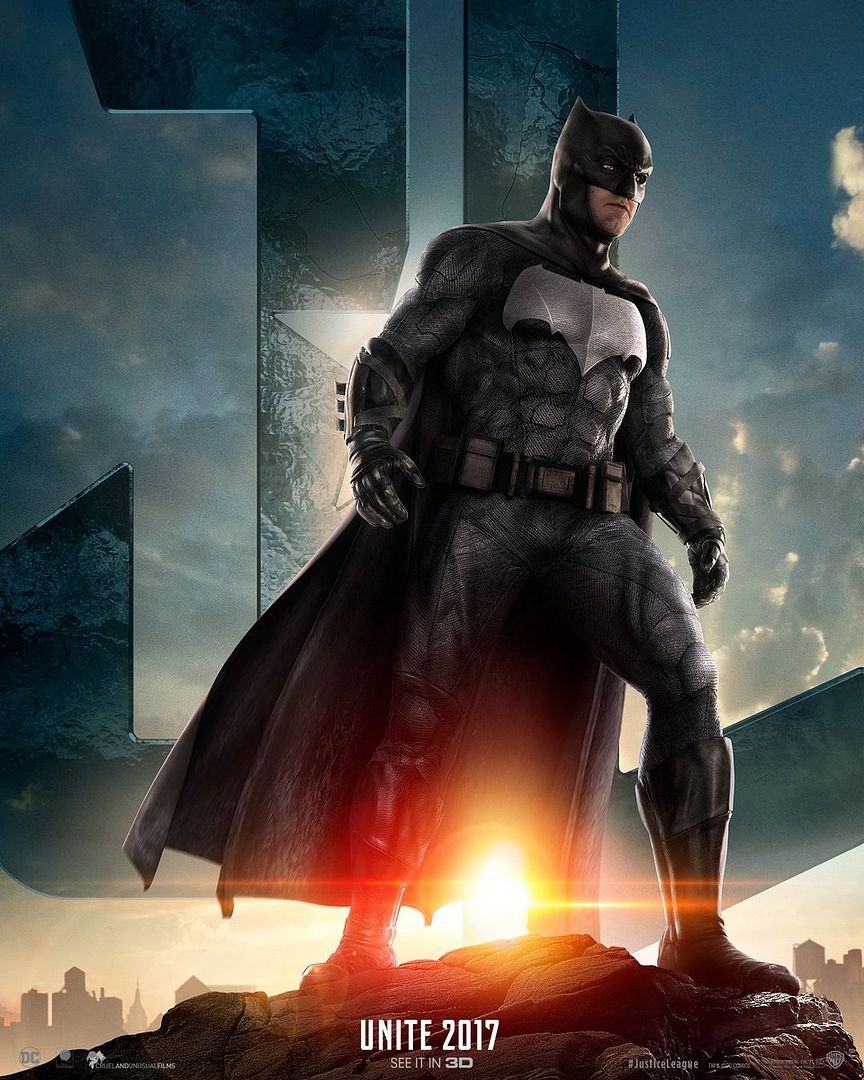 We should always refrain from pre judging a movie, but let's think a little bit about JUSTICE LEAGUE. WB's reaction to BvS's reception was (1) consolidate part 1 and part 2 of JL into a single movie, and (2) inject levity and humor to a movie that was designed to be dark and brooding. They basically fiddled with a movie that was already in shaky grounds for the single fact that it was from a creative team that was just not succeeding in delivering universal praise or audience buzz. Having all this in mind, how the hell are we supposed to feel excited and believe that the final product will be anything above mediocre?
JETT SAYS: Mauricio, to be fair, Chris Terrio has said that JL was going to be a little lighter than BvS before WB's "course correction." But, I hear you sir -- this is precisely why WB has already made significant changes the DCEU post-JUSTICE LEAGUE. As I said on a recent episode of the BOF podcast, I have ZERO interest in this movie – I couldn't care less about it. However, it is my hope that not only do I like it, but that the film does really well once it's released.
But I get it dude; unless you are a fan who wants this movie so bad because of what it is ("I've been waiting for a live-action Justice League movie my whole life!"), it is indeed hard to have any excitement for it.
Regardless, I'm hoping for the best.
If Affleck leaves and is done playing Batman – and there are quite a few signs he will – what are some of your suggestions to take over (assuming they go with a Batman in his prime approach)?
JETT SAYS: Chapman, I'm not good at fan-casting! I guess if I had to pick someone, I'd go with Armie Hammer – probably because he's physically-suited for the role and was actually cast as Batman (JUSTICE LEAGUE MORTAL before). Personally, I want an ACTOR – and a good one – first and foremost.
Do you believe that a BEU could be more lucrative for WB than the DCEU?
JETT SAYS: Hmm…good question Jorge. Well, it's obvious that they are moving in that direction with GOTHAM CITY SIRENS, NIGHTWING, BATGIRL and THE BATMAN all in development right now. Yes, I think movies that exist in a "Batman Extended Universe" have the potential to be very successful. With that said, I don't think WB will move completely in that direction and not make any non-Batman DC movies. Come the DCEU2.0, we're for sure getting AQUAMAN and it looks like they're finally going to give Superman a proper sequel to MAN OF STEEL that the character and his fans deserve. A GREEN LANTERN CORPS movie appears to be a strong possibility too. But Batman's the MAN – Warner Bros. knows it and will continue to hang their hat on him.
Do you think the Matt Reeves directed Batman movie will happen regardless of what happens with the 2017 DCEU movies?
JETT SAYS: Yes sir Gabe, absolutely it's going to happen no matter what.
With NIGHTWING and BATGIRL announced, could we see the introduction of Barbara Gordon and Nightwing in THE BATMAN?
JETT SAYS: Tan, only if Matt Reeves wants to include them in his film.
With the multiple Batman-centric movies announced, is WB setting up 2019 as year of Batman for the 80th anniversary?
JETT SAYS: Emmett, I doubt that Warner Bros. is saying, "Let's get these Batman movies rolling so we can release them in 2019 for Batman's 80th anniversary." Frankly, I don't think it's even on their radar. The 75th anniversary was a bigger deal to DC. It wouldn't surprise me in the least if DC and WB don't even acknowledge it. Remember, they didn't mark Batman's 70th either. I figure the next big celebration will be Batman 100 in 2039 – and at the age of 73 then, I'm hoping I'll be around for it!
Jett! What's the most overrated and underrated Batman comic book stories? (via email)
JETT SAYS: Seth, I've got a few examples of each! But off the top of my head, the most overrated would be HUSH and the most underrated would be BATMAN: YEAR 100. A couple more? OK, fine. THE KILLING JOKE is tremendously overrated and BATMAN: EGO seems to be overlooked/underrated. Dude, I could go on and on and on....
Hey Jett! Random thought came across my mind the other day. I love the classic rogues gallery and one of those characters happens to be The Penguin. Would you agree that the penguin was never main-villain material in a box-office movie? He does seem to work well in the animated series and long-form storytelling, but I would argue that we would have never seen the penguin as the lead villain in movie ever. I know you don't like BATMAN RETURNS, but would you at least agree that the stars aligned for this happen? Burton was, oddly, the perfect director for this. While definitely stylized, he did make choice to center the story around The Penguin. I don't feel like any other director would have made that choice, especially today. Would you take his film, or no film at all? I'm at least thankful we can talk about that moment in Bat-History. Thoughts? Love the podcast and what it's becoming! (via email)
JETT SAYS: Mark, thanks for the nice words about the podcast sir, glad you are enjoying it! Gotta say thanks to Rick Shew, Justin Kowalkski and Ryan Hoss as it's because of them that the podcast is the best it's ever been. ANYWAY…
Good question man! I would agree that The Penguin is more of a supporting role type of villain rather than one that could headline a movie. But you made a great point about the character in BATMAN RETURNS. While I may not like the film and how the characters were portrayed, I'll still fight for Tim Burton to have the creative freedom to do what he wanted on that movie.
Honestly, I thought Christopher Nolan made a mistake and didn't include The Penguin in THE DARK KNIGHT. As a mob boss, he would've fit perfecting in that film. Hell, you could've had Boss Oswald Cobblepott instead of Boss Sal Moroni and nothing about the film would change.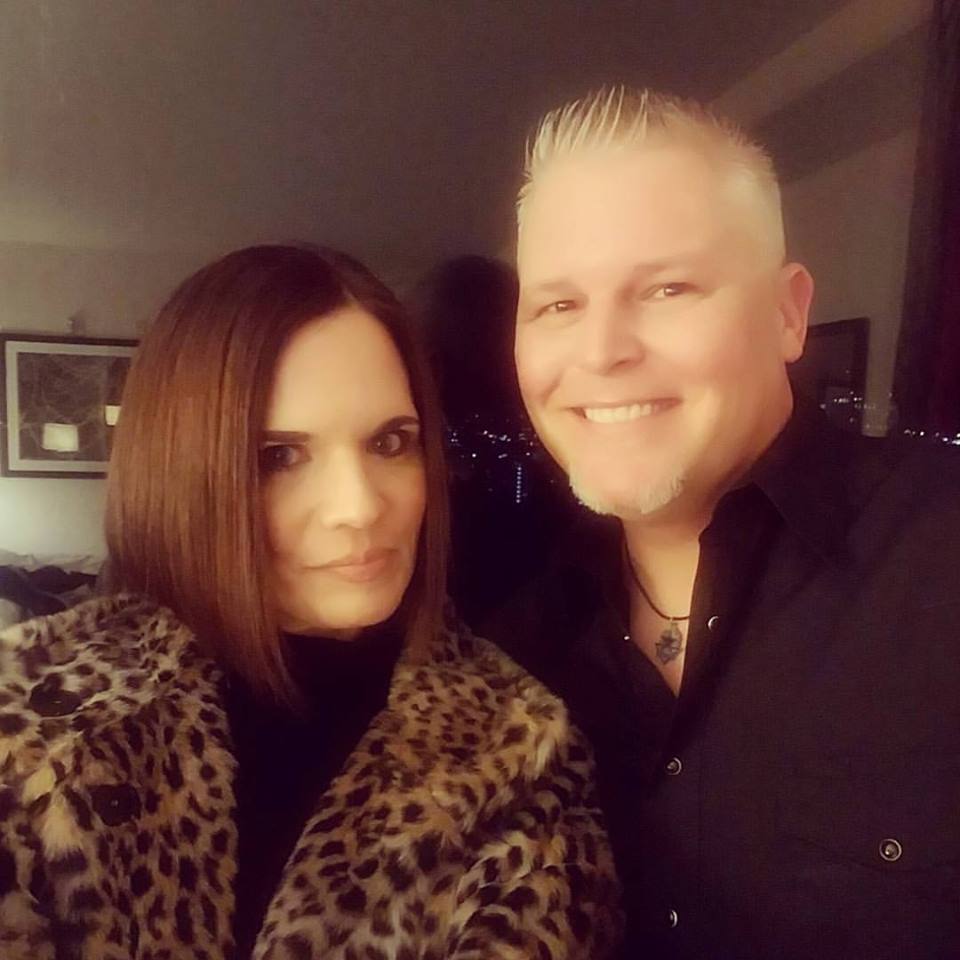 A life-long Batman fan, Bill "Jett" Ramey
is the founder of BATMAN-ON-FILM.COM.
His passions are Dallas Cowboys Football, Elvis, Rock-N-Roll, cold beer,
dive bars, the city of Austin (Texas),
The University of Texas Longhorns, AND...
THE BATMAN!
He resides in the GREAT state of TEXAS
with his lovely Minnesotan wife,
his youngest son (who is now taller and heavier than his dad),
and 1.5 Boston Terriers.

comments powered by